A pergola on a deck can be a beautiful extension to your home. As an outdoor cover, a pergola has the power to transform a deck, a terrace, or even a balcony into a true indoor-outdoor space that can be enjoyed all year round. In fact, building a pergola over deck is one of the easiest ways to upgrade your outdoor space.
Pergolas can offer partial to full sun coverage, protection from flying and biting bugs, upscale lighting and air circulation options. Of course, a pergola can also deliver a sophisticated, upscale look to any deck as a back porch pergola or even a balcony pergola. It's no wonder that they are considered an important investment to enhance the value of your home.
When adding a pergola on deck you have to know which questions to ask yourself in order to choose the pergola that will work best for your deck and your lifestyle.
---
How do you plan to use your pergola?
You may decide on a pergola for a number of different reasons. Maybe you plan to cover your bbq grill, increase the amount of comfortable seating area or create a shelter from the elements could be your plan. You may even be planning to create an elegant outdoor dining space.
Do you look for a pergola on deck attached to the house or a free-standing one?
You should also consider whether a pergola attached to the house on deck is best, or if you prefer a free-standing version. Since each has their own benefits, you'll easily find one that suits your needs. Free-standing options allow you to choose where to build your pergola, while a pergola attached to your home can help increase the volume of your indoor living space.

Choosing the right material when building a pergola on a deck?
When it comes to building a pergola on a deck, choosing the right material is vital. Old-style pergolas were often built with wood. However, these versions have significant drawbacks. Their lack of durability, increased expense for maintenance. Also, the fact that wood is less durable makes them cheaper in the short term but often far more expensive over time.
That's why more and more homeowners are turning to next-generation aluminum pergolas designed to match every outdoor space and fit in all housing styles: modern, contemporary, or classic.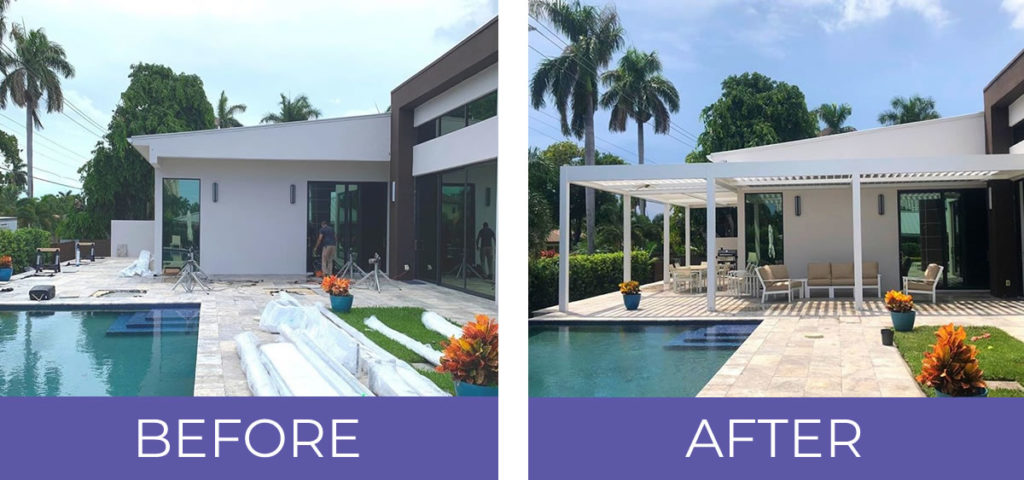 Which extras would make you love your pergola on deck?
Finally, when you're building a pergola on your outdoor deck, you should consider the little extras that can take it from a simple shelter from the sun to a truly incredible outdoor space you'll want to use year round.
A pergola on deck can include:
Fixed sandwich panels to deliver sun and rain protection and are both waterproof and wind-resistant.
Bioclimatic louvers that let you leverage natural ventilation while allowing the perfect amount of light to come through to meet your needs. These can even feature a rain sensor for automatic closing, a wind sensor for automatic opening in case of strong wind, and a temperature sensor integrated into the automatic opening in case of snow or frost conditions.
LED lighting via spots or on the railings to create that perfect atmosphere for entertaining.
Solar and/or insect screens so that you can enjoy your deck every season.
The truth is that these little extras can be the difference between a deck you use and one that sits empty.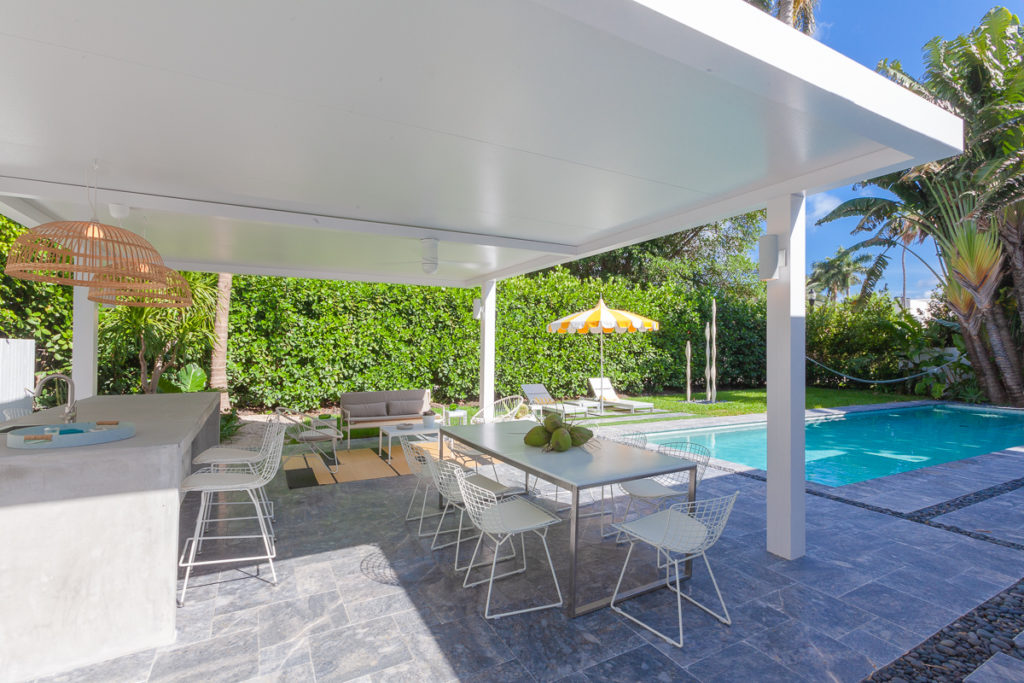 ---
Exciting Ideas To Consider When Building A Pergola On A Deck
Now that you have chosen the type of pergola you want and the materials you need to get it completed, it's time to envision your space.
There are so many ways you can brighten up the outdoors and do something fun and phenomenal with your deck. Here are some great ideas to incorporate new features on your outdoor pergola on deck.
1. Create A Mini Outdoor Cinema
Transform your pergola on deck into a cinema by simply adding a white sheet attached to the pergola's beams through a tension rod. This has more benefits as you are not using the sheet to project your favorite movies at night; it will help block harsh sunlight during the day. There is no downside to this addition!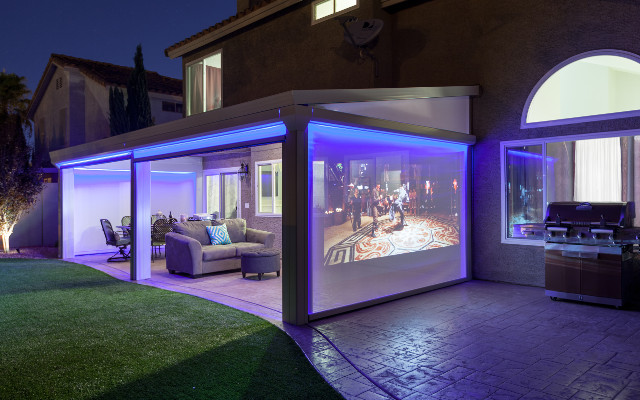 2. Setup Pergola Pool House
If you have a pool but no pool house, you can quickly transform your pergola on deck into one. All you have to do is add outdoor waterproof furniture and a hot tub to make a setting fit to use all year round.
Bring out the pool house vibes by pairing the wood used to make the pergola with other materials that scream nature, such as brick and stone, for your patio.
3. Build A Home Away From Home
Create a sanctuary to relax in peace by building a pergola on a deck that isn't attached directly to the home.
Feel at one with nature by building your pergola with lots of privacy and trees to offer you shade. You can make it even more comfortable by adding a comfy lounge chair and ambient lighting.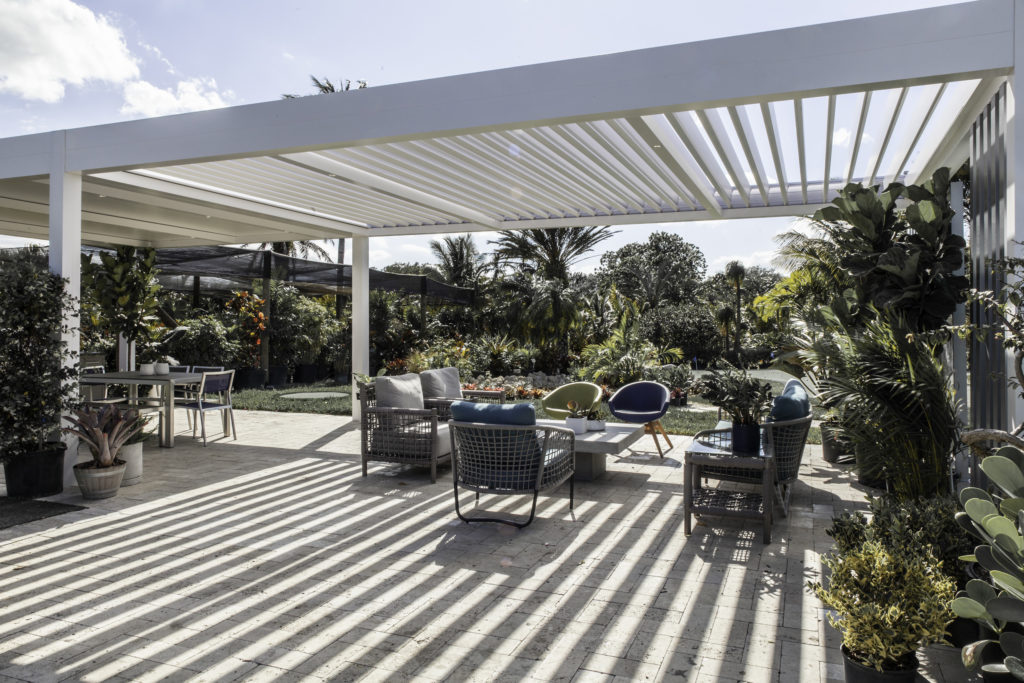 4. Create Your Very Own Secret Garden
If you have a green thumb and are a fan of the floral aesthetic, then you can use your pergola on deck to create your very own hanging flower garden! Use pretty pots to hang all around the edges of the pergola that can be attached through metal hooks. You can create a low-maintenance garden by choosing plants that do not need a lot of sunlight, such as dead-nettles or begonias.
5. Setup An Outdoor Dining Room
For those who love the feeling of lavish outdoor dining, you can create an outdoor dining room within your pergola on deck! To further upgrade the experience for you and your guests, you can also consider hanging a chandelier from your pergola right on top of your dining table. Instead of chairs, you can also add benches if you are a bigger fan of outdoor picnics than dining.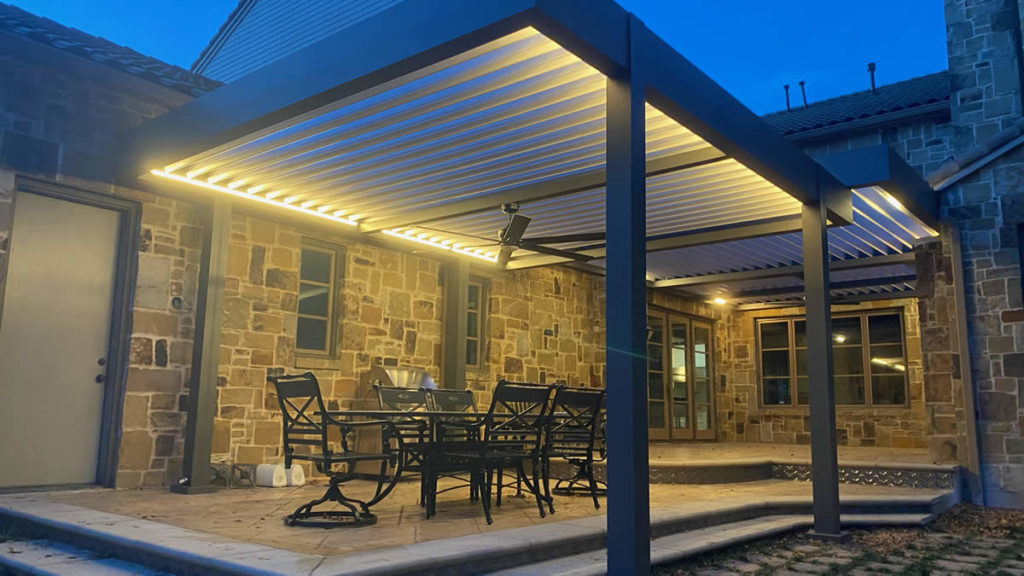 6. Add Curtains
For those who are fans of the 'boho' vibe and want to feel like they are living in a fairytale, simply adding curtains to your pergola on deck can do the trick.
You will have to mount tension rods to the beams of your pergola, but as a result, you can hang up some beautiful billowing curtains to use whenever you want privacy.
7. Add A Swing or A Hammock
Nothing feels more whimsical than seeing a beautiful swing hanging down from your pergola. It is a lot simpler to add a swing to a pergola than you might think. All you have to do is attach a porch swing that comes with heavy-duty suspension chains and secure those chains to the beams. You can use the swing for all sorts of things, whether you like taking quick naps outdoors, want to read, or want to swing and admire nature's beauty.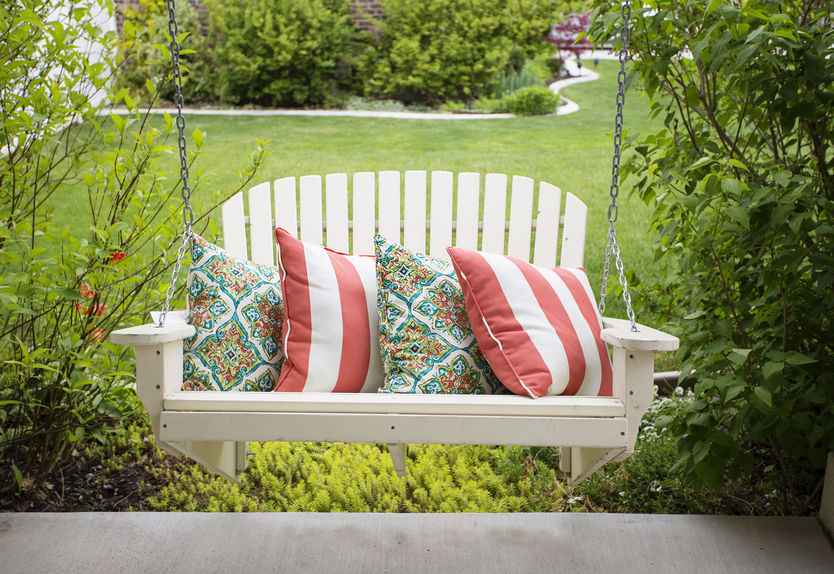 If you are someone who wants to feel like they are on vacation all year round, you can add a hammock when building a pergola on a deck. A hammock can easily be tied to the sturdy pillars on either side of the pergola, making it perfect for lazy summer afternoons.
8. Turn Your Pergola Into A Mini-Bar
For those who love hosting parties, there are plenty of options they can consider when adding a bar to their pergola on deck. If you are a fan of Tiki Bars, get barstools to match the theme, add some fairy lights, and you are good to go!
If you would like to go for a classic bar look, you can create brick or wooden bars to match your pergola on deck.
9. Build An Outdoor Kitchen
If you love entertaining, become the perfect host by creating a covered outdoor kitchen within your pergola on deck! Add some counters with a grill, fridge, and sink to make outdoor dining convenient and fun! You can also add outdoor heaters or ceiling fans to create a cozy atmosphere and enjoy cooking outdoors.
10. Add Trellis Screens For Privacy
If you are someone who would like to enjoy relaxing in your pergola on deck in privacy, you can add some lovely-looking trellis screens. It will help to not only shield yourself from peering eyes but also block out external noise. Training vines through the small openings of the screens can help beautify the space further while increasing shade and privacy.
---
Alternatives to a Pergola on Deck
If you do not currently have a deck attached to your home, but are still looking for ways to incorporate the year-round flexibility of a stylish and functional aluminum pergola to your outdoor living space, there are numerous options to consider. Of course, a pergola can be constructed as a stand-alone structure in your backyard or garden, but it can also be incorporated into the design of a floating deck, or to create shade for a balcony, terrace or back porch.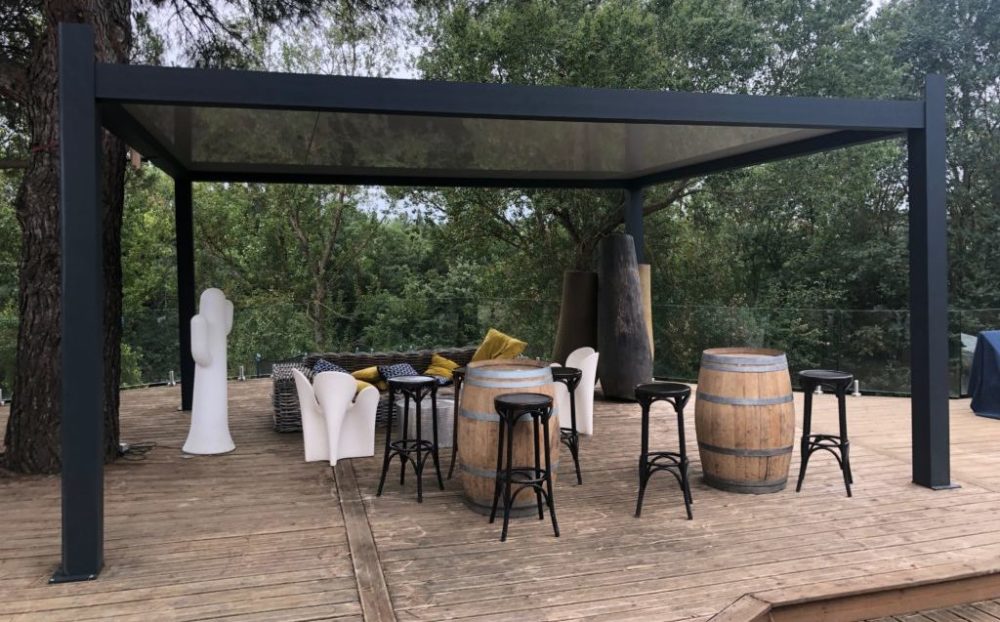 ---
Is It Possible To Build A Pergola On A Floating Deck?
The short and sweet answer: yes! If you do not have a deck, you can get a floating deck built and add a pergola to create the ultimate outdoor seating area. What is a floating deck? Floating desks are also known as free-standing decks, and they aren't attached to a structure.
If you want to zhuzh up your outdoor living space, Pergolas is it! But if you do not have a deck, you can opt for a floating deck, which can be a fun DIY project for the whole family.
Other alternatives for adding a pergola to your home could also include building a pergola over deck, or a pergola for your terrace, a back porch pergola or even a balcony pergola!
---
Can I put a pergola on my balcony?
The soaring views from an elevated balcony can provide some true solitude just steps from your indoor living space, but without the proper shade cover the balcony can easily be overwhelmed by oppressive heat. Adding a balcony pergola can enable you to control the amount of sun and shade, and even turn your balcony into an outdoor destination during afternoon rain showers. If you are considering a balcony pergola it is imperative to work with a qualified professional that can properly engineer the necessary footings to work with your existing building. This is doubly important if you are living in a high-rise condo or apartment building.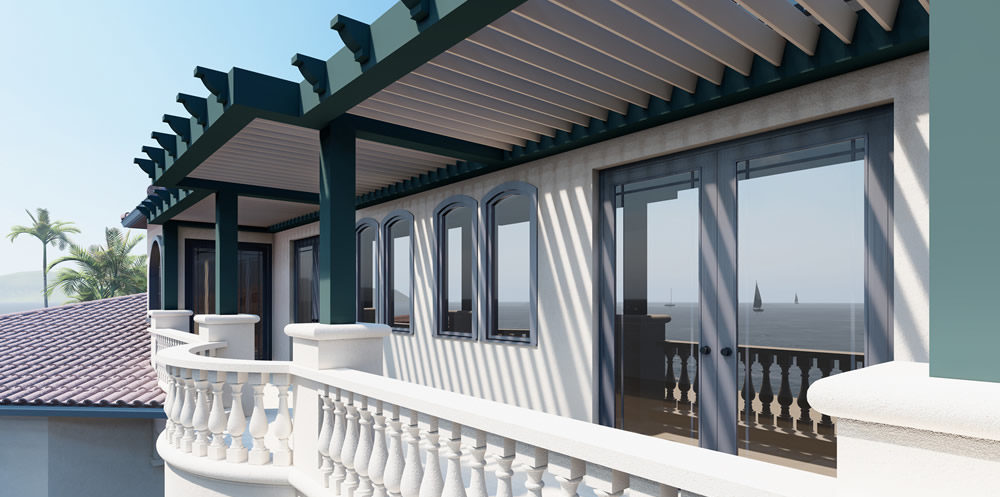 ---
Things to consider when adding a pergola for your terrace.
If you have a terrace that is accessible from multiple rooms in your home, a pergola on terrace can not only provide shaded space to relax, but it can also create a covered walkway between those rooms. With the customizable designs of today's modern pergolas, you could even combine solid fixed-roof zones with adjustable louvered-roof zones to create a truly dynamic outdoor living space. This mixed roof pergola on terrace design would allow the high traffic areas to be covered by fulltime shade structures while the gathering space or outdoor dining space is situated under an automated louvered roof where you can enjoy full sun or full shade at the push of a button.
---
Can you add a back porch pergola without a permit?
A back porch pergola can make your attached outdoor living space into a year-round destination. Attaching the pergola to your home allows it to become a seamless expansion of your indoor living space, and its adjustable louvered roof can block the rain and snow in addition to the sun. These types of back porch pergola can be fully customized to take on just about any size and shape to fit your outdoor lifestyle.
Adding a modern pergola of any design to your home, especially when attaching it to the structure, is a sizable construction project and should be treated as such. Here at Azenco, we always recommend contacting a qualified pergola contractor to evaluate your design options. This specialist will also have the experience to guide you through the local permitting process for your pergola project. While most pergola additions will necessitate local regulatory review and approvals, there is one product which may allow you to skip the complex and costly review process.
The Azenco K-Bana is a modular, freestanding cabana system that is fully-customizable from roof to floor. The K-Bana allows you to mix-and-match multiple square or rectangular sections to create a unique footprint for your back porch pergola, before customizing the roof and wall selections with sliding panels, lovers, etc. So, you can choose a solid fixed roof design or an adjustable dual-walled louvered roof that can let in the sun or close completely to block the rain. The K-Bana is unique in the outdoor living space market because it can quite often be constructed without the need for local building permits. Again, it is best to contact your local building department, or work with a qualified installation professional, to confirm what is allowed in your local area.
---
An investment that will pay off for years to come
So when it comes time to choose the pergola to build on your deck, remember, the investment you make now will not only be enjoyed in the present, but also increase your home's value for years to come. Use the tips above to choose the perfect pergola for your outdoor deck.
And when you are ready to design the deck of your dreams and install the highest quality, made to measure pergola to create a seamless, optimized outdoor living, contact Azenco.