Aluminum alloy has come a long way in the building and landscaping industry. It has taken its place as one of the premier materials for outdoor structures, thanks to its durability, versatility, and quality. Because of these factors, more contractors, architects, homeowners and large multi-national hospitality groups are choosing aluminum for their outdoor structures.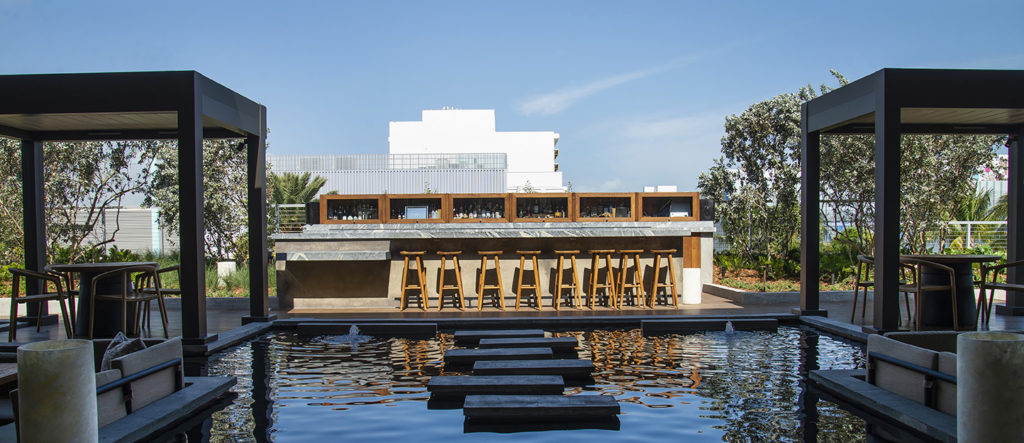 To answer this upsurge in interest in aluminum in landscaping and construction, Azenco Outdoor answers the most common questions. This informative article explains how well the latest in aluminum technology works outdoors and which products are best for transforming an outdoor space.
First, let's address the benefits of aluminum in outdoor products.
Aluminum 6063T6 – Premier Outdoor Living and Shelter
Hands-down, the most advanced aluminum alloy that can be used to create an outdoor living space is the alloy 6063T6. It is used for pergolas or patio covers, or superior aluminum carports. This strong alloy which leverages silicon and magnesium is also an excellent option for those looking for an aluminum pool cover.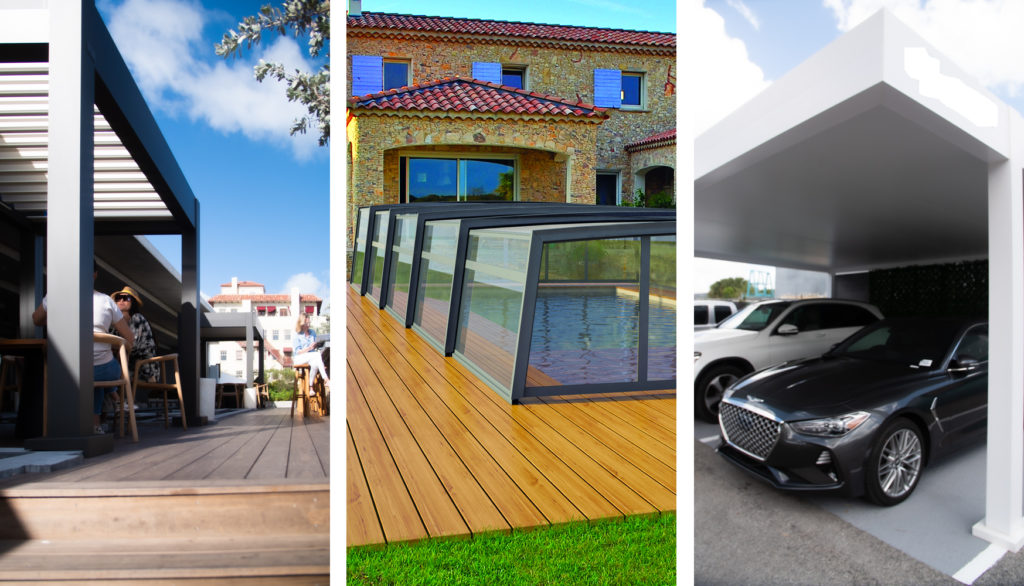 The reasons this alloy comes so highly recommended by professional fitters, architects, and builders are easy to recognize and include:
Aluminum Sustainability
Numerous factors go into making aluminum sustainable. In fact, the metal is not only sustainable, but it's also recyclable, environmentally-friendly, and an eco-conscious, responsible choice for the next millennium. As the U.S. along with the rest of the globe gear up to create a sustainable future, the 2019 Annual Report from the Aluminum Association has revealed that aluminum is an alloy clearly hitting that goal.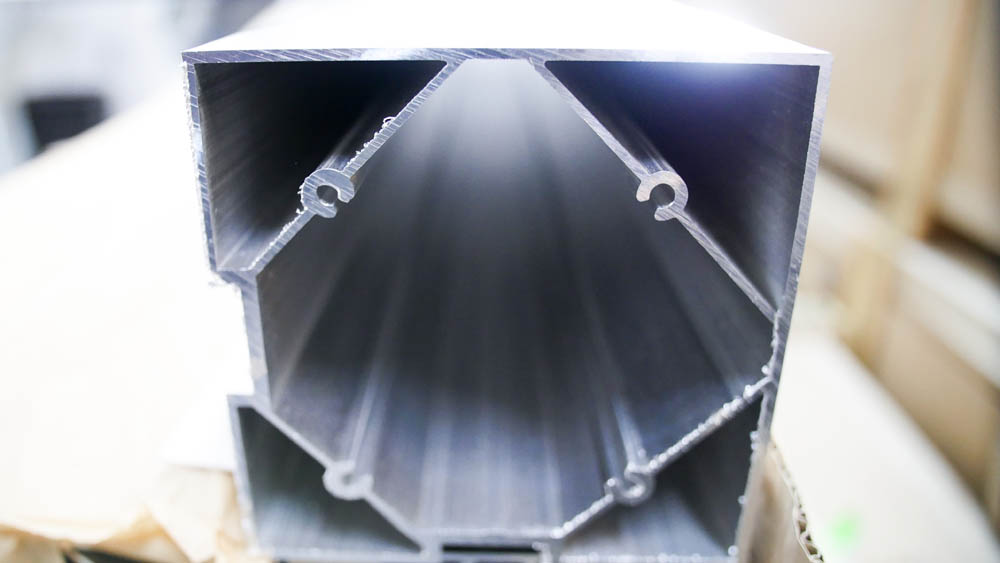 While the use of sustainable building material may be only one part of building that sustainable future the report talks of, choosing an aluminum alloy versus a less sustainable material makes a long-term positive impact that is undeniable.
Aluminum 6063T6 Longevity
Aluminum 6063T6 also offers superior longevity when it comes to outdoor products. Unlike other alloys, it efficiently stands the test of time in the face of outdoor elements that more quickly break down other materials.
Aluminum Weldability
Aluminum alloy 6063T6 is extremely weldable as well. It is a major concern for any material used to create an outdoor structure, and a factor that greatly enhances its longevity and performance as well as safety.
Aluminum Heat Treatability
This alloy has another benefit in its heat treatability. This ensures the hardness, durability, and maximum strength needed to relieve stresses that could affect safety and allow for the creation of truly lasting outdoor products.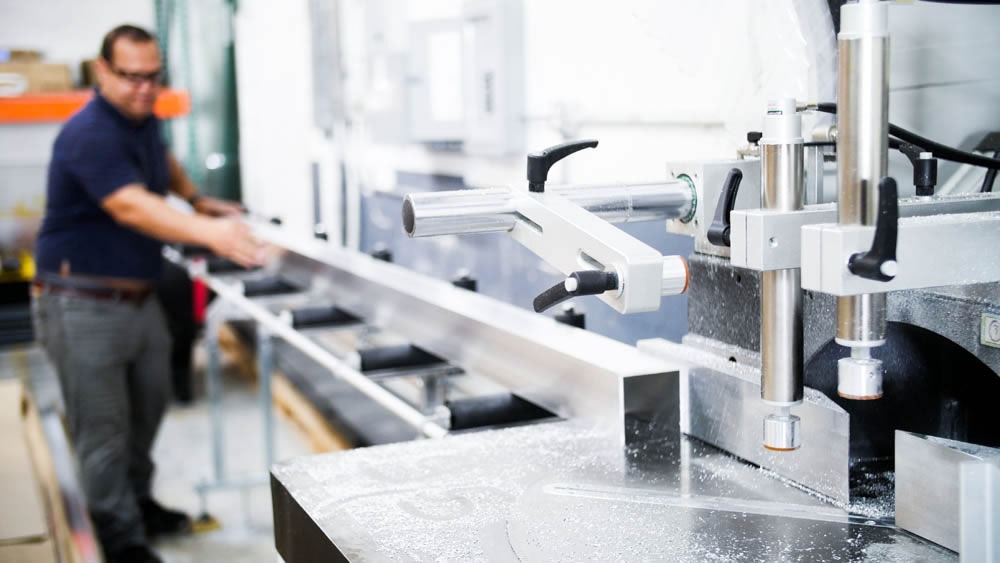 Aluminum Corrosion Resistance
Despite these benefits, the aluminum alloy would still not be suitable for outdoors if it weren't able to resist corrosion. After all, the outdoor climate and conditions can result in degradation and lead to either expensive maintenance or complete and total replacement.
One of the best metals for exterior applications is Aluminum 6063T6. It is engineered to be corrosion resistant despite exposure to wind, rain, salt and other elements.
Aluminum Extrusion Capability
Aluminum alloy 6063T6 leverages another important benefit – easy extrusion to create shapes. This means that whether you're looking to install an aluminum patio cover or a solar-powered motorized pool cover, outdoor products crafted with this alloy can give you the sleek, modern design you hope to achieve.
Aluminum Powder Coating
Additionally, this specific alloy allows for a premium powder-coated finishing over anodized aluminum. Not only is the finished product strengthened, but the coating also serves to elevate the finished look. As a result, it creates beautiful, robust, and durable outdoor structures.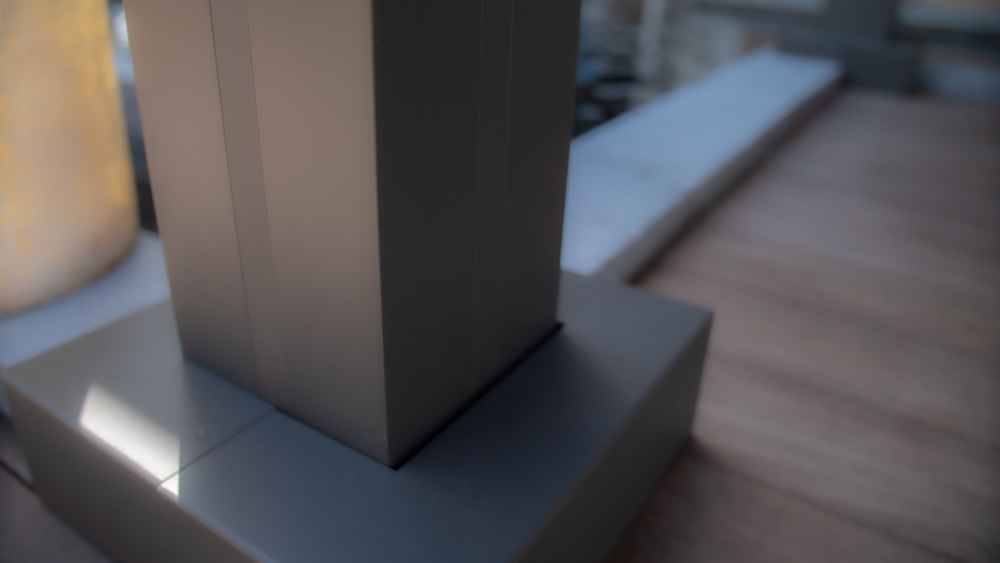 Aluminum Quality and Durability
Ultimately, all of the benefits found in aluminum alloy 6063T6 come down to two things – quality and durability. Outdoor products crafted using the alloy last longer, reducing or eliminating the cost and worry of maintenance, while providing the strength, performance, and design options discerning clients demand.
Comparing Materials for Any Outdoor Project Needs
When choosing the material for outdoor projects it comes down to these questions…
Is longevity, durability, and long-term elimination of maintenance costs important to you or your client?
Do you want the elegant, finished look that the high-quality powder coating of the alloy provides?
Do you need the strength that the alloy provides for your project? For example, wind-resistance or waterproofness?
Is corrosion resistance a concern for your project (vital in coastal areas)?
Finally, is it important to you or your client that the material you use in the project be sustainable and environmentally-friendly?
Azenco outdoor products are made of aluminum 6063T6 and answer "YES" to any or all of those questions. Aluminum 6063T6 is a perfect choice for any landscaping or construction needs, whether home or commercial.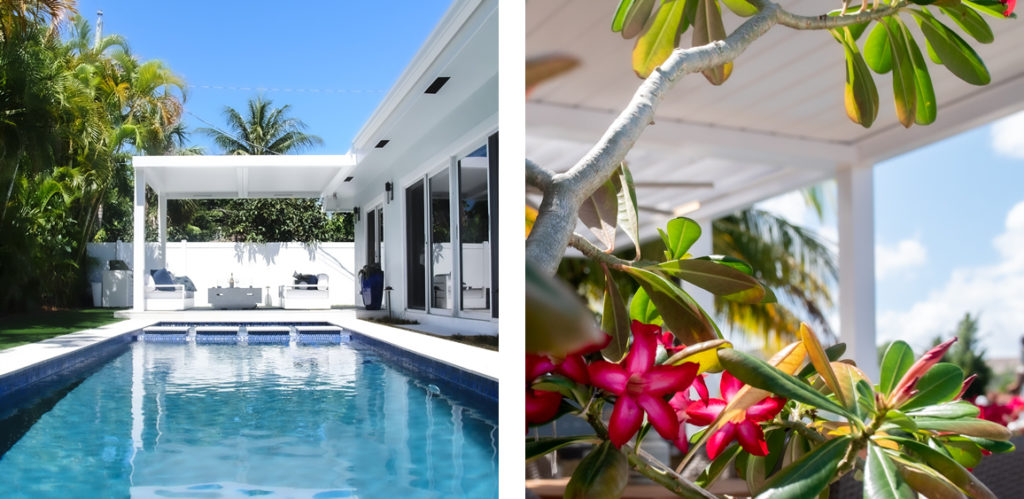 Outdoor Structures in Aluminum Alloy to Complement Any Design
Azenco International recognized the advantages aluminum alloy 6063T6 had to offer, and has combined the technological performance of the aluminum with advanced design aesthetic to become one of the leading home outdoor space and equipment companies.
Outdoor structures offered by Azenco using the alloy include:
Aluminum Patio Cover
For those wishing to optimize their outdoor living space, advanced 6063T6 patio covers (including insulated aluminum patio covers), offer a next-generation option and suit all styles of architecture from modern to contemporary or classic.
Waterproof and wind-resistant, the alloy's powder-coated finishing, as well as its ability to resist corrosion, allows for maintenance-free living.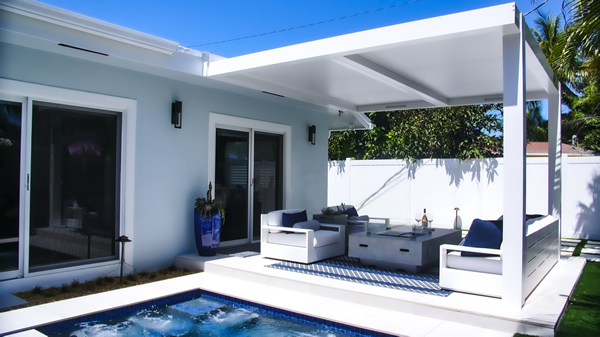 Additionally, the aluminum awning is fitted with an insulating sandwich panel and an invisible, integrated gutter system, making it an all-in-one solution for transforming any outdoor space.
Aluminum Pergola
For areas that need a bit more sun in winter and shade during the summer, a bioclimatic pergola with a motorized louvered roof is a perfect choice.
The advanced design of R-BLADE that comes with the structure, mounting system and remote control, provides natural ventilation. A pivot axis at the base of each twin-wall louver provides for superior sealing and resistance. And, like with the patio cover, an invisible integrated gutter system is included.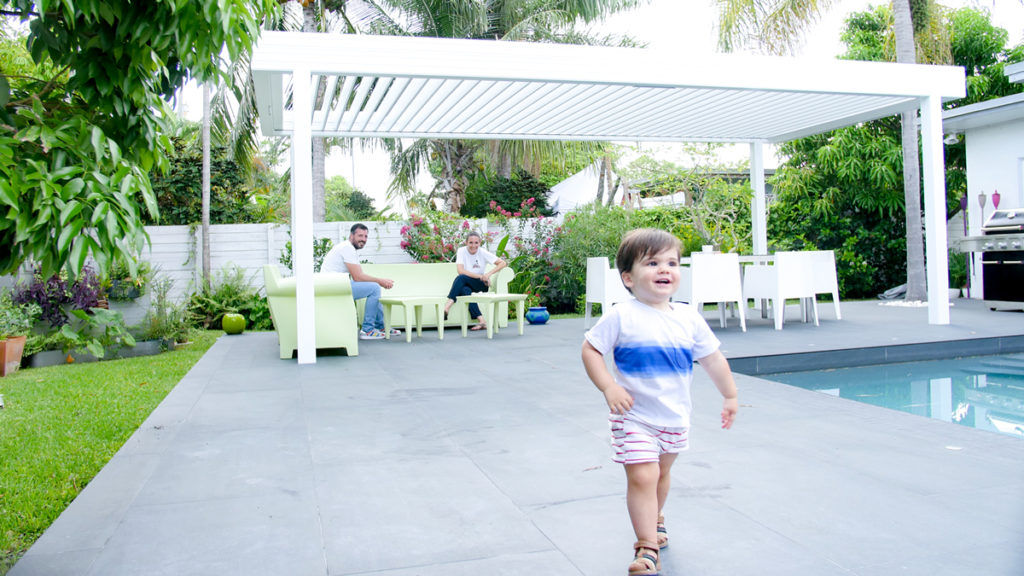 Aluminum Cabana
While in-built structures are excellent options, permitting can be time-consuming and challenging in some areas. To address this problem, Azenco has created a modular cabana, which is easy to install and doesn't require a permit.
The free-standing pergola with sliding louvered panels allows for a patio revamp that is customizable from floor to roof.

In fact, with multiple setups made possible by combining modules, the system can accommodate the needs of any outdoor space. This makes them the perfect addition for the backyard, hotel pool, or courtyard.
Aluminum Carport
Aluminum 6063T6 truly shines when it comes to carport structures. It leaves other materials far behind in the race for premium design and durability. Not only does it last longer, but it also outshines steel with its finished look and ease of installation.
Azenco's R-CAR fully aluminum carport provides one zone of perfect protection for up to two vehicles. It makes it ideal for protecting vehicles parked outside.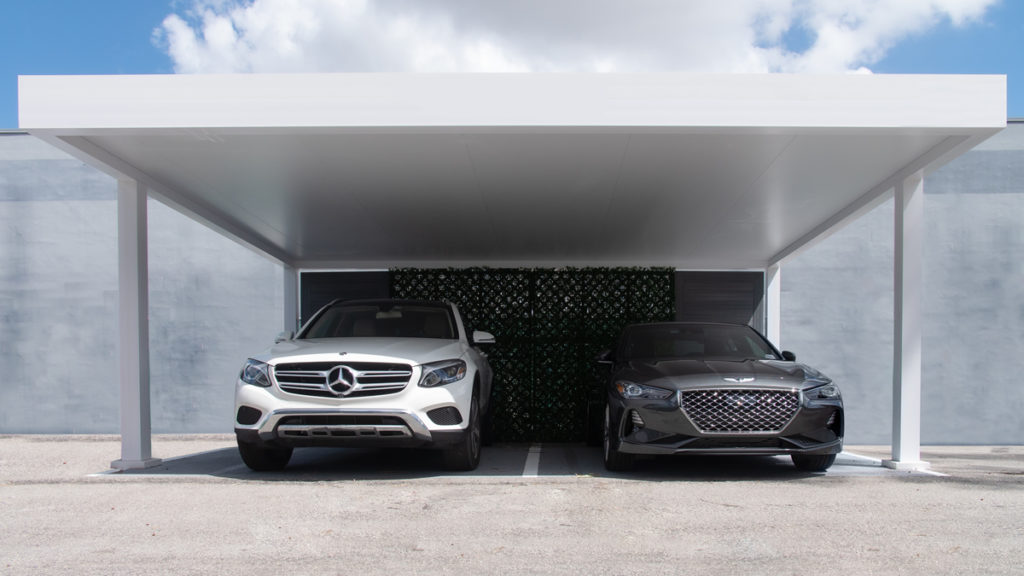 It includes a 3 inch insulating sandwich panel and can be installed as either attached or free-standing. The design even comes with the option of equipping the roof structure for solar panels, enhancing its environmentally-friendly standpoint.
Aluminum Pool Cover
Azenco's aluminum alloy pool cover takes poolside living to the next level. The POOLDECK does three jobs in one – pool cover, deck, and patio. Ideal for optimizing space and providing effective thermal protection, the design is contemporary and fits almost all pool sizes.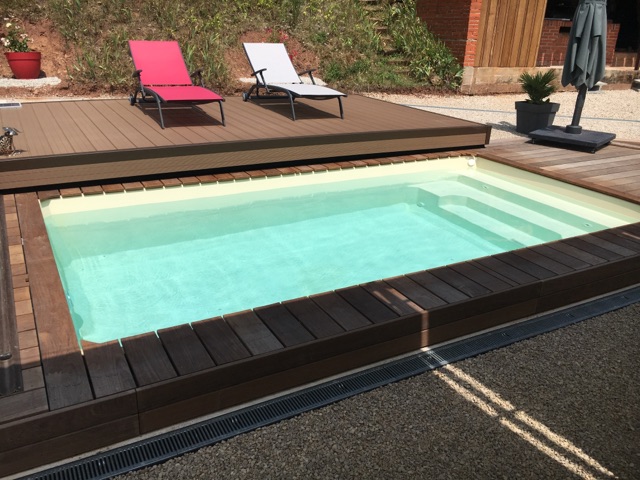 In addition to their POOLDECK, the company offers NEO, a telescopic pool cover, and R-DESIGN a contemporary pool enclosure.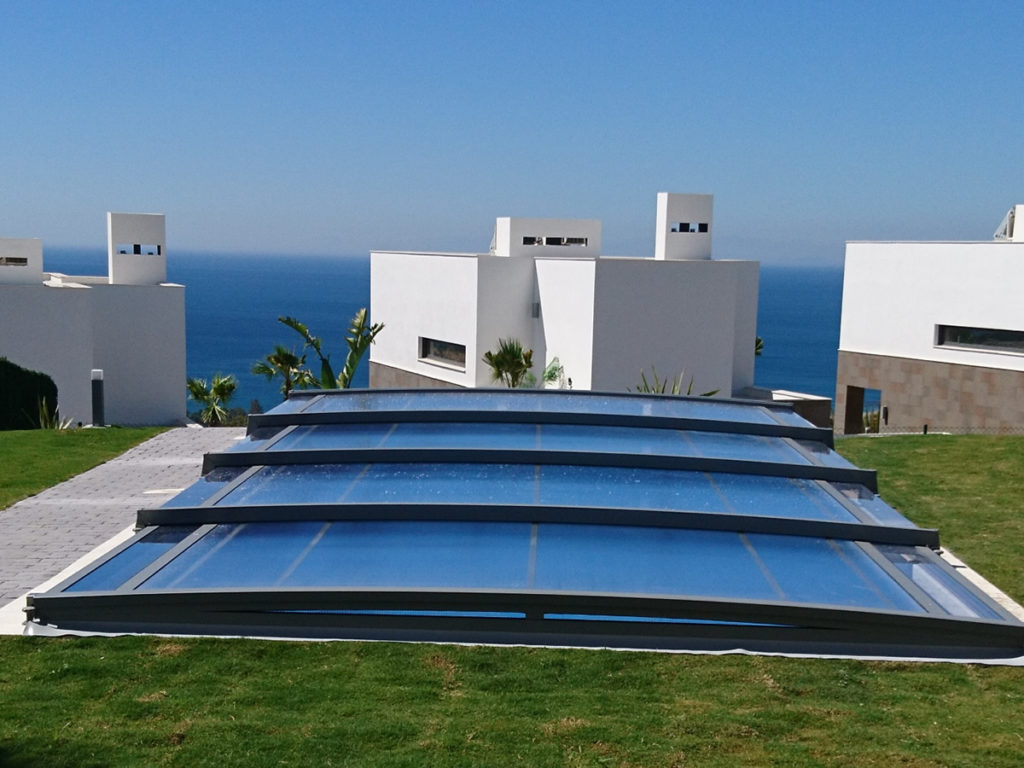 Clearly, outdoor structures have gone aluminum.
American Aluminum Alloy Solutions
As more contractors, landscapers, individuals, and luxury hotels are realizing the advantages of leveraging aluminum 6063T6 to transform their outdoor spaces, from sustainability and longevity to the amazing design aesthetic it provides, aluminum is going mainstream.
So, if you're considering an outdoor project – whether a beautifully situated and finished pergola or awning, a pool cover or deck that looks elegant while enhancing safety, or a carport that stands the test of time – consider the proven value of Azenco outdoor products made of aluminum 6063T6.