In 2011, Charles Chapus founded the Azenco Group with a vision to put his expertise (now 25 years!) into designing and manufacture the most advanced outdoor living structures on the market. Ten years later, Azenco designs and builds products that make outdoor living better for our customers and their guests throughout the world. But we aren't resting on the achievements of the past — every day, we're applying new insights and the latest technology to continue driving our work forward. The shared commitment among our dedicated team has always been, and continues to be, to deliver, "Better Design, Better Quality, Better Experience."
As we pause to take a look back on our first ten years in business, some amazing highlights and impressive benchmarks really stand out.
+25,000 Projects Installed
6 Factories Spanning 2 Continents
Since opening our first manufacturing facility in 2011, we have expanded our European manufacturing footprint to include facilities in Agen, Cazères, Carcassonne and Poitiers, France, as well as Barcelona, Spain. In 2017, Azenco cut the ribbon on our new fabrication facility and North American headquarters in Miami, Florida.
To create the massive Azenco Group lineup of truly innovative outdoor products, Charles and the Azenco team have had to invent new designs that simply never previously existed in the market. As a result, Charles and Azenco have secured 30 new patents from never-before-seen mounting brackets to entirely-rethought pool enclosures.
30 Innovative Outdoor Products
Over the past decade, the Azenco product catalog has grown to include 30 innovative outdoor structures, which serve as the design inspirations for a litany of truly one-of-a-kind custom designs. The diverse product lineup ranges from our solid fixed-roof pergola R-SHADE line, to our adjustable louvered roof R-BLADE pergolas, to the new (and award-winning) modular, free-standing K-Bana cabanas, to the R-CAR carport structures, and numerous pool enclosure designs headlined by our multipurpose POOL DECK. All told, the 30 different products in the Azenco lineup offer customers a dizzying array of options from which to choose.
We also continue to lead the industry with technology integrations like the whisper motors built into our adjustable louvered roof systems. These high-tech integrations allow Azenco customers a seamless and easy-to-use outdoor structure that is truly impressive to owners and guests alike. The most popular of these intuitive accessories include:
A growing selection of embedded LED lighting styles ensure the party doesn't have to end at dusk
Rain sensors which can close the louvers at the first sign of rain
Wind sensors which automatically open the louvers in high winds to prevent damage in a hurricane
Temperature sensors which open the louvers in extreme cold to prevent damage from accumulating snow, heaving ice or damaging frost.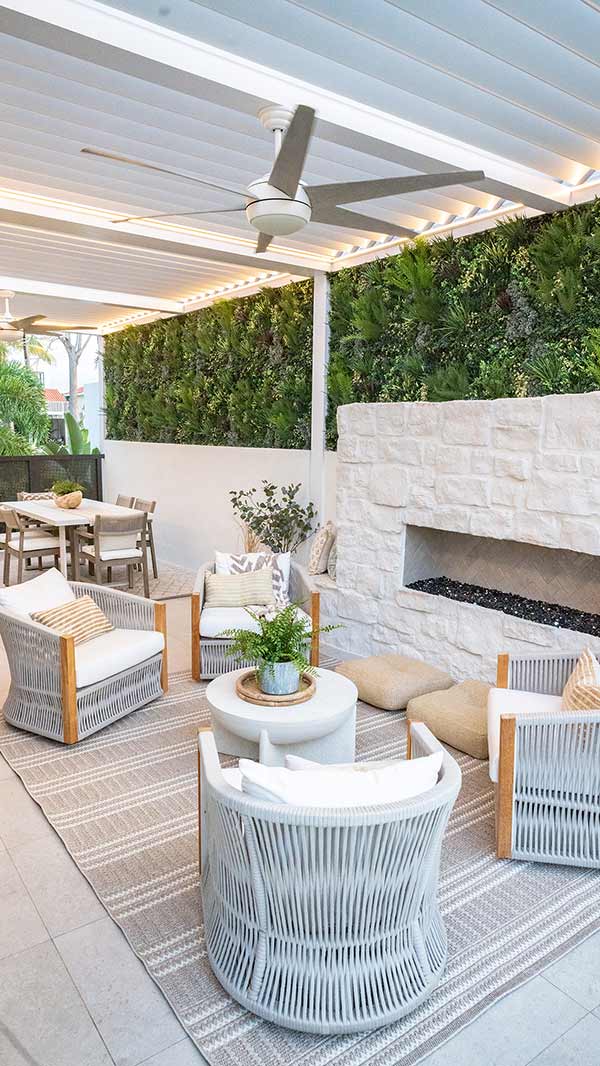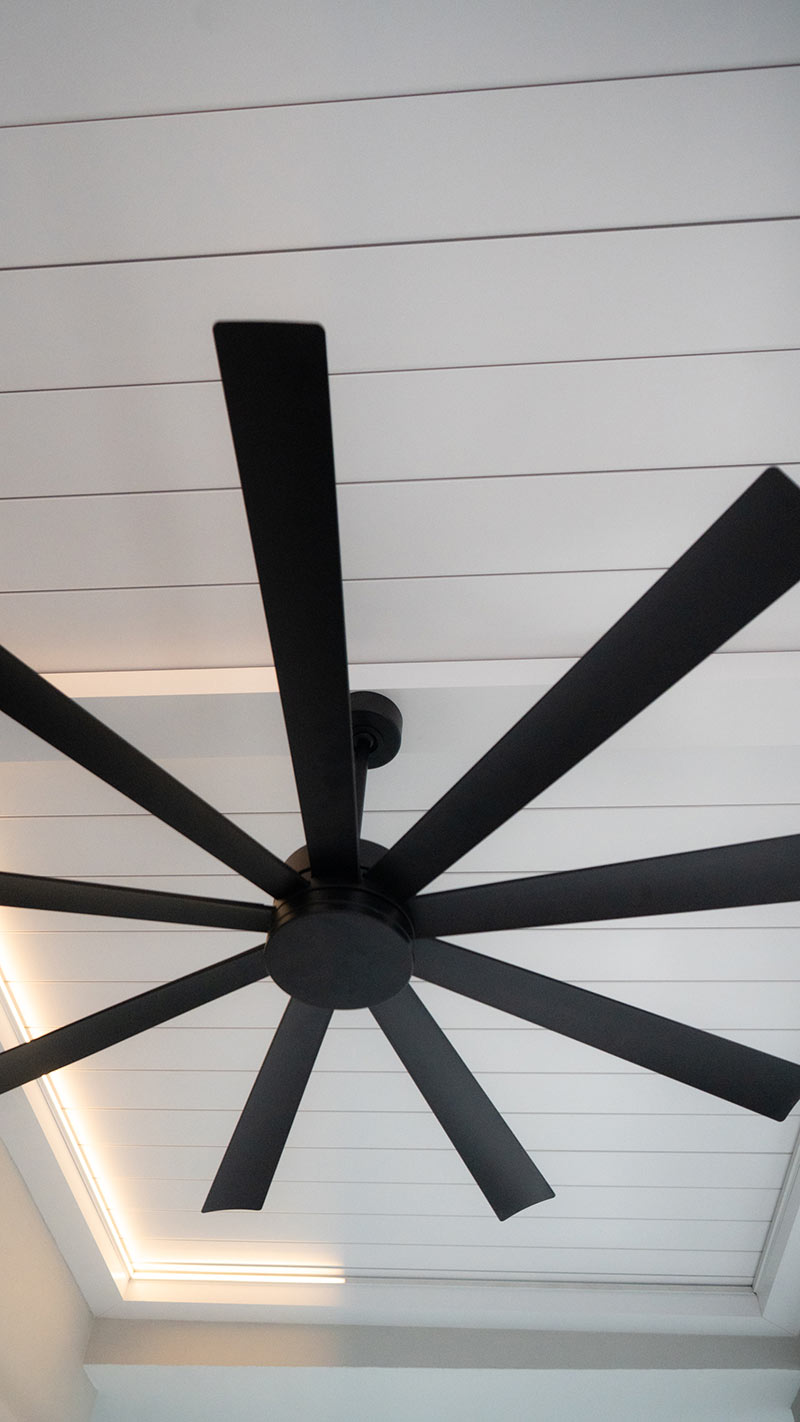 4 Factors that Make Azenco Stand Out from the Competition
Innovative design has also been a hallmark of our success. We continue to be the only manufacturer in the US market to offer dual-wall gapless louvered roofs that are capable of truly sealing out the rain. Manufacturing the only all-weather louvered roof pergola has been a unique competitive advantage for Azenco, and for our customers who are able to enjoy their outdoor living space free from the drip, drip, drip of collected rain water.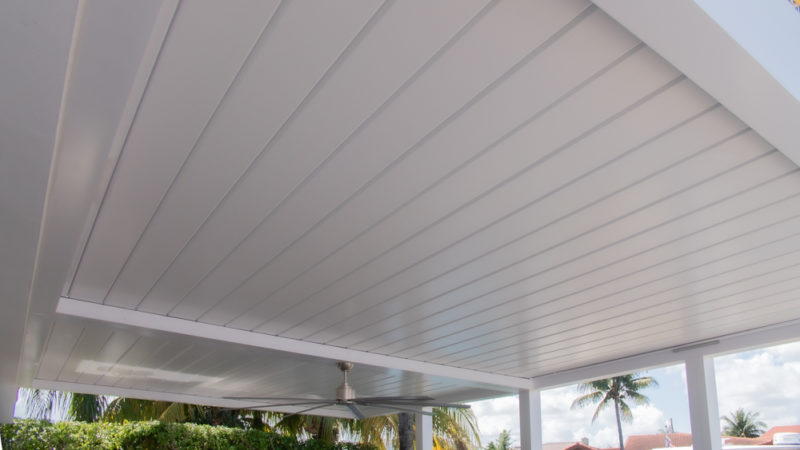 By investing in robot extrusion and cutting machines, we've been able to offer unique features that stand out from our competition such as our single-extrusion internal gutter systems that are guaranteed not leak; and an exterior with no visible hardware that interior designers and landscape architects rely upon to elegantly compliment any architectural style.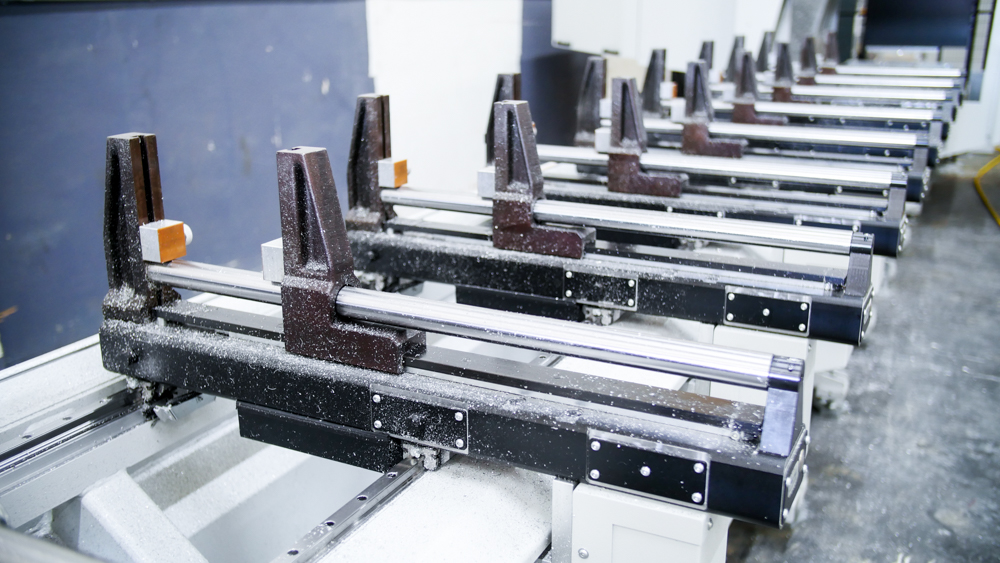 Dozens of Industry Awards
With this rapid rate of innovation, it is unsurprising that Azenco has realized some amazing industry recognition along the way from the early recognitions. In the last year, we were recognized for the decidedly-unique K-Bana modular freestanding cabana which won a 2020 VESTA Award from the Hearth, Patio & Barbecue Association and a Gold medal in the 2020 Residential Products MVP Awards.
More Than 100 Dealers Worldwide
The growth that the Azenco Group has realized in the last ten years could never have been achieved without our amazing and dedicated network of dealers which now counts more than 100 dealers worldwide. To ensure they are able to best serve the homeowners, contractors, architects and home designers, we've built an efficient workflow from the moment an order comes into the factory to its production at the hands of our expert team, to shipping to the project site and support for the thousands of installers that make our products shine.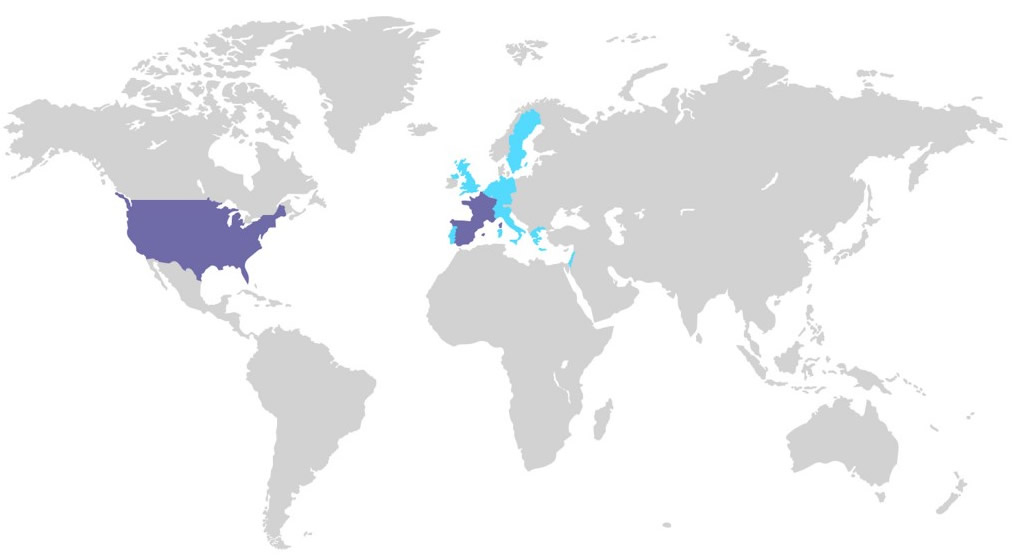 300% Growth in 2020 and Taking Aim at $150 Million Sales in 2021
The trials of the past 16 months have been difficult in many ways for all of us, but as the light becomes increasingly brighter at the end of the pandemic tunnel, the Azenco team can look back on 2020 as a year of massive growth. Not only are we celebrating the completion of 10 years of service on a global scale, but our North American operation is marking its three-year anniversary by reporting an astounding 300% growth in project orders last year. With outdoor structures installed from California to the Caribbean, the decision to undertake an aggressive expansion, bringing the Azenco brand to an entirely new continent, has proven to be an early success.
4 Key Benchmarks for 2021 As we continue to strive to make our mantra of
"Better Design, Better Quality, Better Experience," a daily objective, we are already planning for some amazing new developments as the second half of 2021 approaches. Some of the product-related developments we have planned include:
Expanded LED lighting options from which pergola customers can choose
The rollout of new intuitive app-based user controls for our automated pergolas and pool enclosures
New manufacturing machinery which will allow us to offer yet another industry-first… an unscratchable powder coating for our structures
Most excitingly, to accommodate the unprecedented growth of our North American operations, we'll be cutting the ribbon on a new expanded and improved manufacturing center later this year. You can keep an eye on this blog for more updates on that much-anticipated event in the coming months.
Thank you to everyone who's hard work and dedication has made this amazing journey possible. From the entire team here at Azenco, we look forward to continuing helping you create the outdoor life of your dreams together.