Knowing how to choose a contractor for your pergola, carport or pool enclosure project can often seem like a daunting task. Building code requirements, industry lingo, and simply knowing what you should be asking of a prospective contractor can be overwhelming. Well, here's of brief primer to help you understand the process and, hopefully, be more comfortable as you find the installation superstar that you and your project deserve.
---
Respect Their Time And Expect The Same
Finding the right contractor for your outdoor living project will take some time, both yours and theirs. Remember, that contractor is take their valuable time to meet and develop initial project proposals. You can streamline their proposal process by having done some research and bringing some sense of the outdoor structure you would like to add to the first meeting. Scheduling that consultation when all household decision-makers can attend will also ensure you and your contractor are on the same page for the project. At the same time, if the prospective contractor does not show up when they say or fails to respect your valuable time, it's likely a sign of trouble down the road.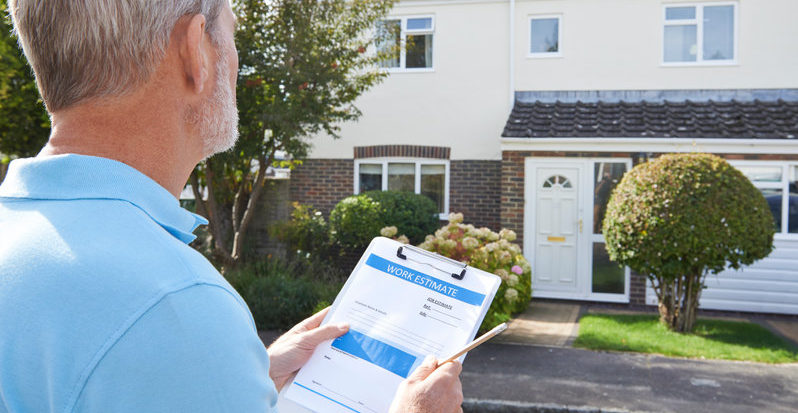 ---
Always Start With A Local Expert
Most outdoor living space projects are going to necessitate multiple levels of local permitting. Working with a qualified local contractor skilled in navigating the local regulations will save you a lot of time, and probably money. It is also important to choose a contractor with extensive experience building pergolas and other outdoor structures. They will have the knowledge to help you decide whether a standalone pergola is best or if it should be attached to your home, whether a fixed-roof pergola is ideal for you or an adjustable louvered roof. Azenco has cultivated a nationwide network of qualified dealers who we've trained to properly install our products.

---
What Information Should A Quote Include?
The quote is the first step in your analysis. While this is not the final contract pricing, it should still provide a comprehensive overview of all project costs. When building an outdoor structure like a pergola, the term "quote" doesn't really convey the breadth of detail that will show up in your contractor's project proposal. The proposal will include a detailed scope of work based on the design considerations you and they have previously discussed. Make sure the proposal includes all necessary fees, and confirm any that are not included in the bottom-line quote. A qualified, experienced contractor with knowledge of your local regulations should be able to pretty-accurately anticipate much of the upcoming requirements for your project such as:
the hard cost for the pergola itself, engineering
foundation and footing requirements
electrical permitting needs
design fees
installation costs, etc.
---
Check To Make Sure The Contractor Is Licensed and Insured
At this initial proposal phase, it's also a smart idea to check the contractor's license and insurance status.
All contractors are required to hold a state-issued license. A qualified contractor will volunteer a copy of their license for your inspection. It's also a good idea to ensure the contractor is properly insured. You should request documentation for their general liability insurance, which protects you in case they damage your home. Also confirm they hold workers' compensation insurance in case their workers are injured on the job.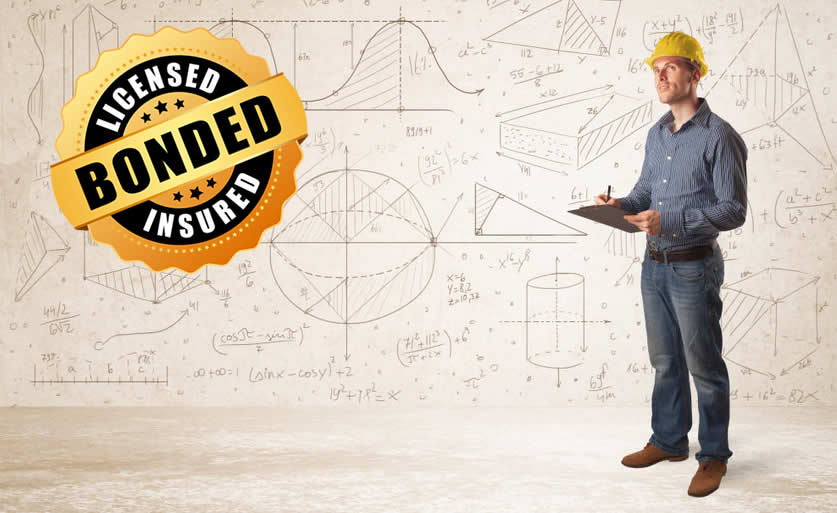 ---
Take Note of Their Communication Style
As you interview contractors, pay attention to how they work with you, especially how they communicate about the modern pergola project, and that they are respectful of your time. The initial sales process can be an indicator of how that contractor will work with you throughout the project, which can often take up to six months. If the prospective contractor fails to show up for a meeting, fails to provide price quotes timely, etc., those are all red flags that could portend trouble down the road.
There is certainly a lot of industry terminology that a good contractor will help you understand along the way. You can likely streamline the proposal process by learning some of the lingo too. A good contractor will have the ability to present their work in laymen's terms so you are both understanding each other, and are creating a shared expectation for the project results.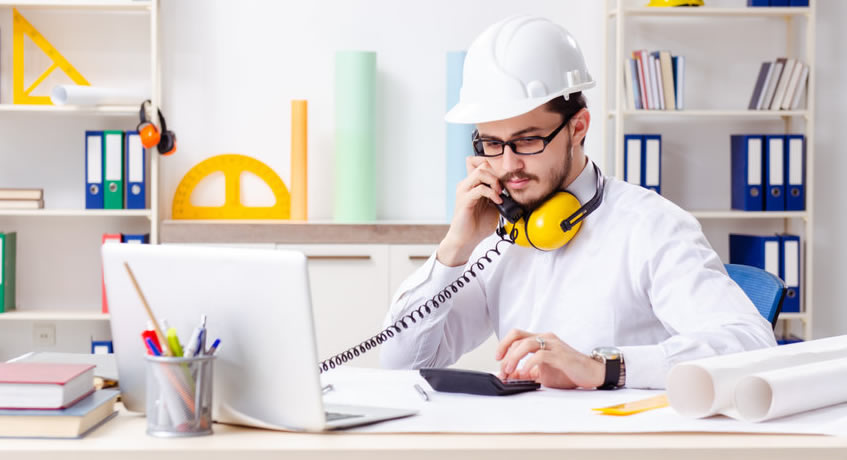 ---
Check Out Their Previous Work
Reputable contractors will be eager to showcase their previous work. You should absolutely ask to see their photo gallery. Some may share pictures or videos, but the ideal contractor will invite you to visit the homes at which they have completed projects in the past. If you have the opportunity, ask their previous clients how it was to work with them, whether the project was completed on time and on budget, etc. You can also ask their advice on how to choose a contractor. Afterall, they were in your shoes not so long ago.
---
How To Choose A Contractor: Check Reviews and References
Again, a qualified contractor will likely volunteer some references. If you haven't been offered the opportunity to visit their projects already, you should make sure to take the opportunity to at least contact those past clients. When you speak with references, you'll likely ask about how their experience was working with your prospective contractor, the quality of their work, timeliness in executing the project, etc. But, it's also important to qualify the experience of the reference. Have they ever worked with other contractors, or was this their only experience? If they have, how did your prospective contractor compare to their other experiences? Lastly, online reviews can be a valuable reference point for a contractor's past work. Make sure to source reviews from a quality source such as Google Reviews which works diligently to validate its reviewers.

---
Meet Their Team
Take the opportunity to meet the prospective contractor at their offices. While on-site consultations are necessary to make design and engineering decisions, an office session will allow you a chance to meet their team and see their operation. A contractor with a wholly-formed team around them will be able to streamline the entire process from design, to permitting, to installation. Ask if they have a project manager for your build and ask to meet them. In addition to your specific project manager, a qualified contractor will also have permitting coordinators to manage that process, and a logistical support team in the office. All this support will not only ensure your project is done efficiently, but properly, which will give you better confidence in the long-term warranty on their work.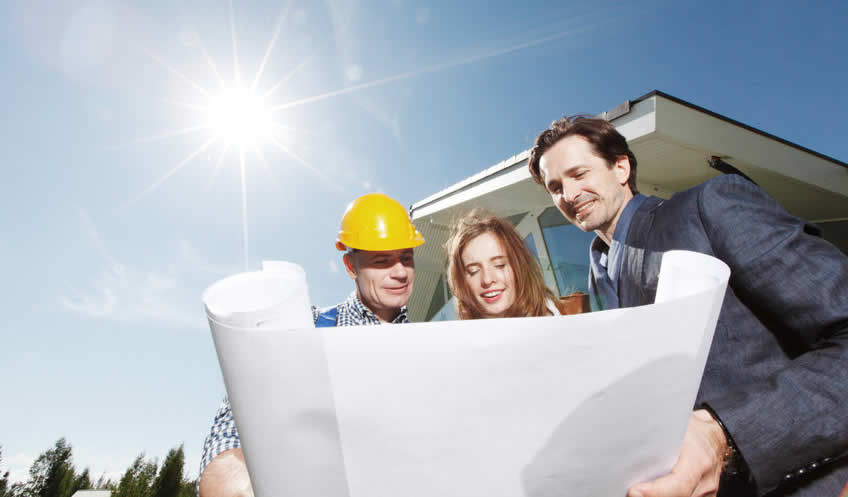 ---
Obtain Multiple Bids and Compare
Always secure multiple bids on any home renovation project. Though, when reviewing the proposals, the bottom-line price is only one factor in your ultimate decision-making process. All the areas of analysis we have just reviewed need to be a factor when selecting the contractor that is right for you, and the cheapest options are not always the best option. Also, it's important to compare like projects, materials, options, etc. from one pergola contractor to the next. There are a lot of variables which go into any pergola, carport or pool enclosure project which will affect the ultimate cost, but one thing that you should never sacrifice is quality – quality of the structure, or quality of the installer.
---