Create an outdoor haven, anywhere. K-BANA combines the roof options of our pergola systems with an award-winningmodular design you can combine and install anywhere for a custom feel.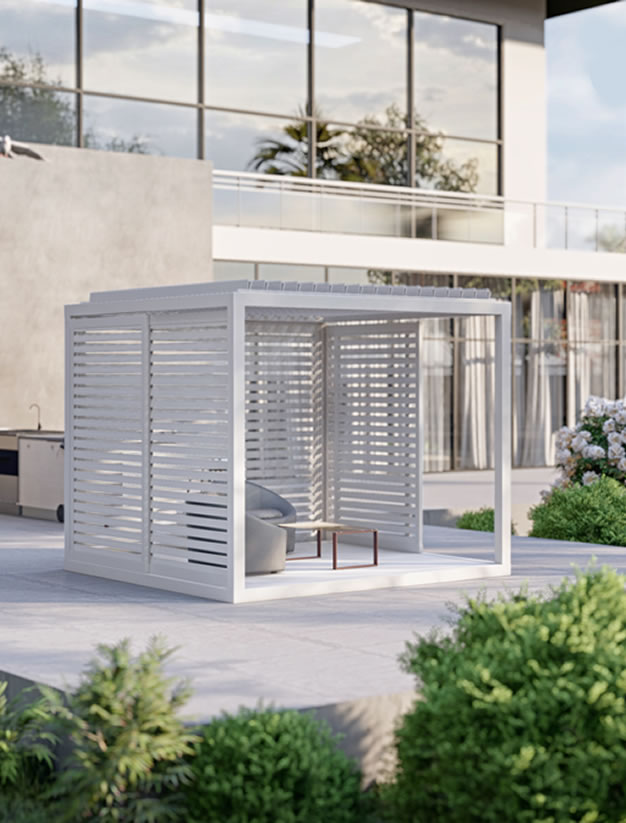 Manual louvered roof
Controls the rays of solar light and protects against winds, rain, and even snow at the same time.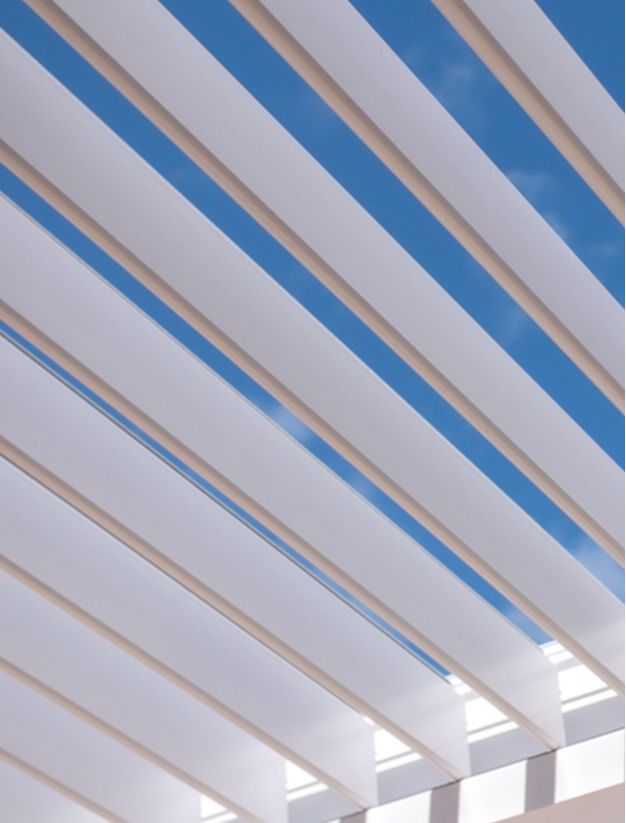 Dual-walled louvers
Azenco's signature louvered system closes tightly enough to seal out the rain.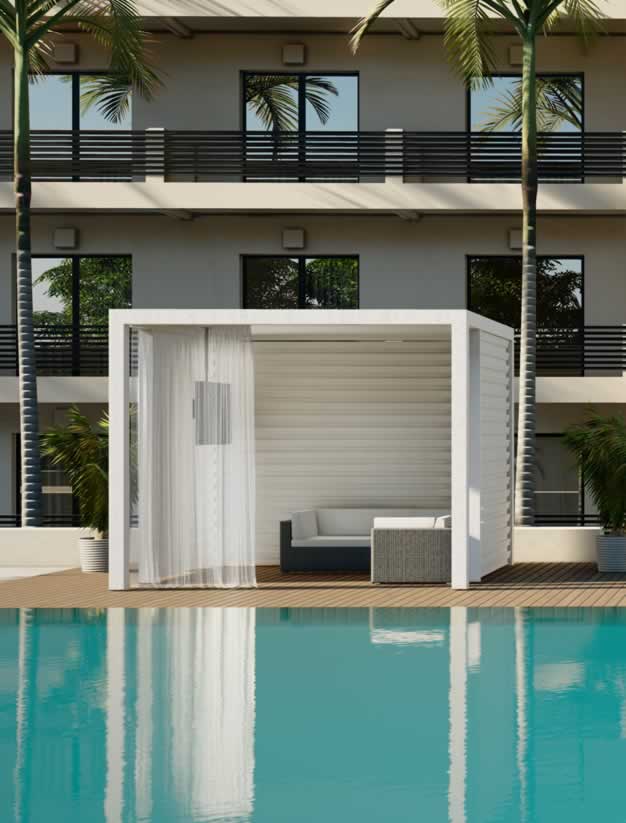 3 standard sizes
In single or multiple modules to accommodate any outdoor space and lifestyle.
Modular Outdoor Structure
Optimized for Lifestyle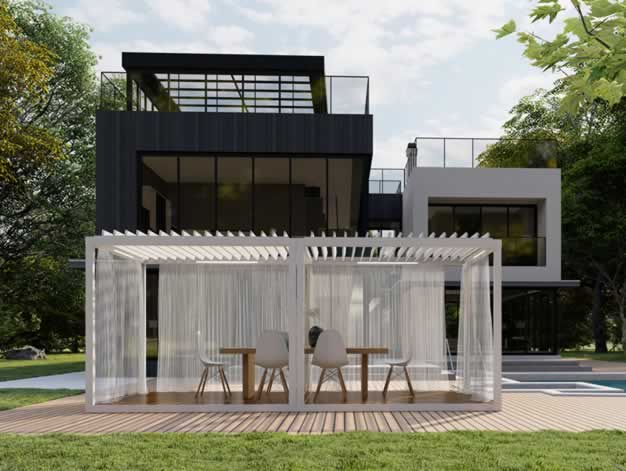 K-BANA's manual louvers let you customize the light, while integrated gutters keep drainage out of sight. Available in three standard sizes that can be mixed for endless possibilities, KBANA is perfect for any home or business.
Plus, the integrated floor frame allows you to easily install any personalized finished flooring.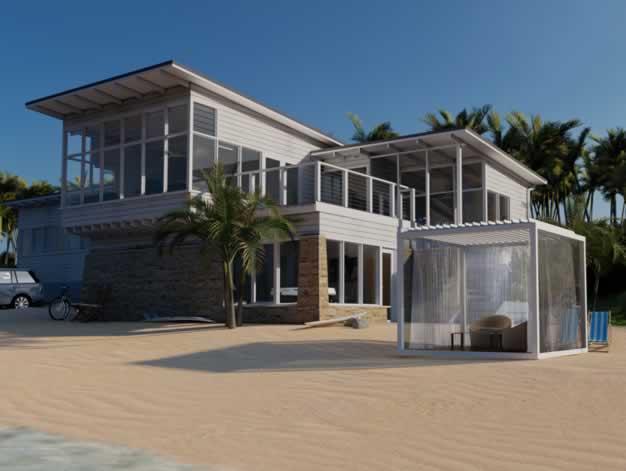 Modular
Fully customizable from walls to floor.
Easy-to-install 
No footings are needed – Installed in a few hours.
Multi-purpose
Multiple configurations of frames and panels combined with louvered roof.
Two-time award-winning
Durable and flexible covered outdoor space