Create an outdoor haven anywhere.
With K-BANA™, you can design your own personal oasis with a sleek and award winning modular system. Craft an atmosphere in any area of your patio or garden to give you the one-of-a kind experience that best suits your lifestyle!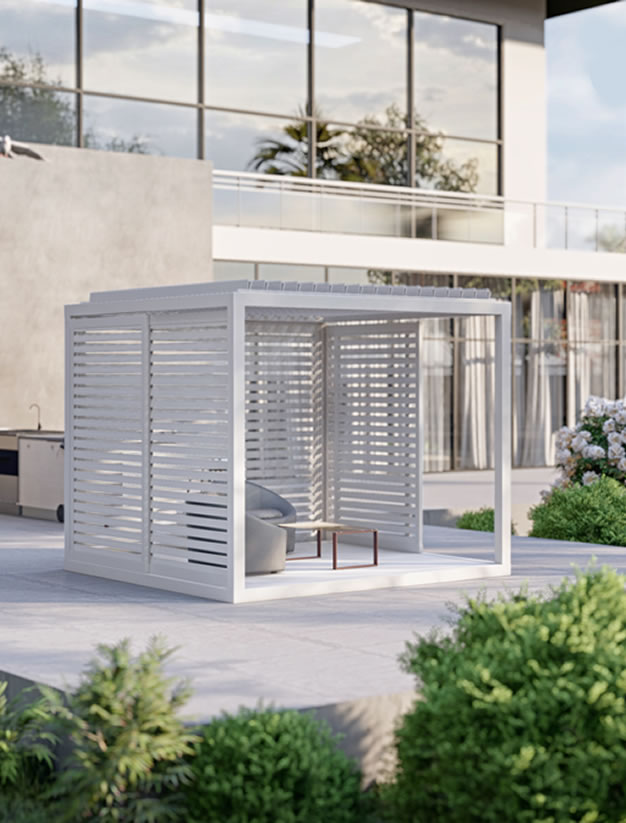 Modular Outdoor structure
A louvered system that operates at 130º is designed to provide a flexible lounging experience.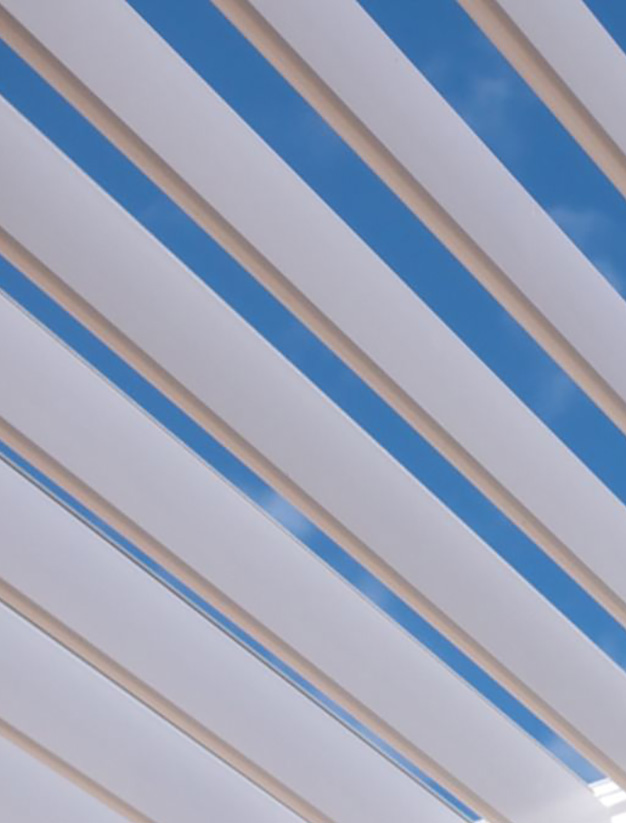 Manual louvered roof
Controls the rays of solar light and protects against winds, rain, and even snow at the same time.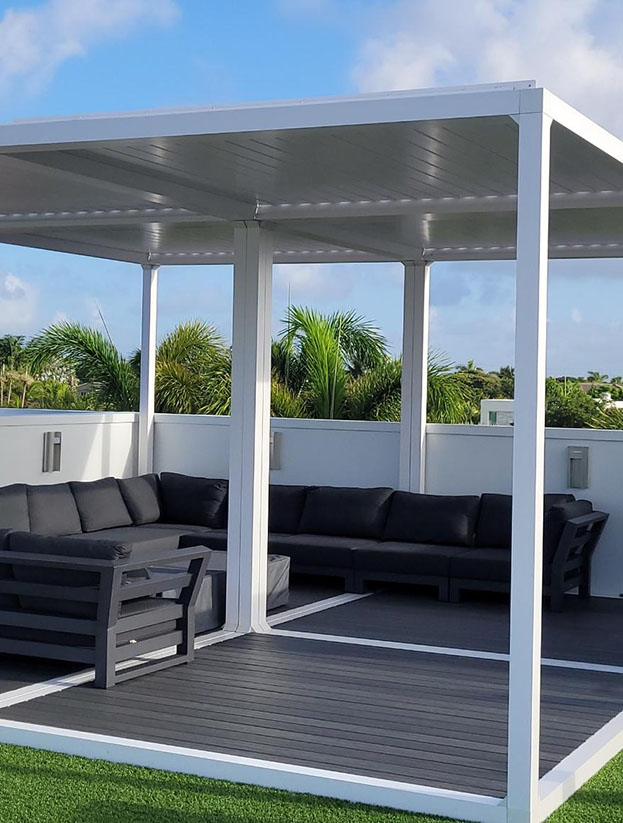 3 standard sizes
In single or multiple modules to accommodate any outdoor space and lifestyle.
Modular Outdoor Structure
Optimized for Lifestyle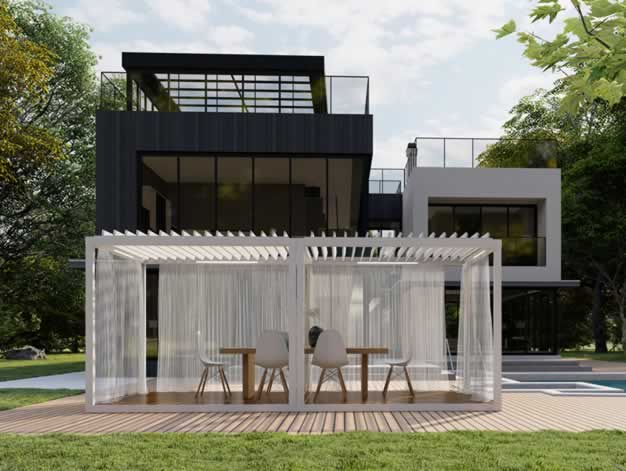 K-BANA™'s manual louvers let you customize the light, while integrated gutters keep drainage out of sight. Available in three standard sizes that can be mixed for endless possibilities, K-BANA™ is perfect for any home or business.
Plus, the integrated floor frame allows you to easily install any personalized finished flooring.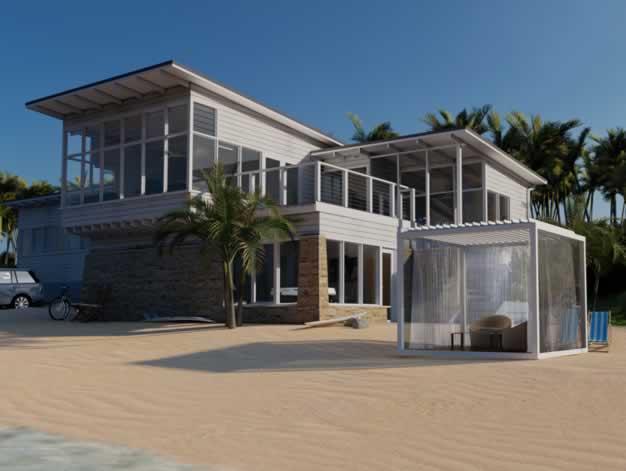 ADJUSTABLE DESIGN
Fully customizable from walls to floor.
EASY-TO-INSTALL
No footings are needed – Installed in a few hours.
THREE-TIME AWARD WINNING
Durable and flexible covered outdoor space
MULTI-PURPOSE
Multiple configurations of frames and panels combined with louvered roof.
Durable frame and a floor system
ready to customize
Along with louvered privacy walls options and built-in floor structure,
you can install K-BANA™ almost anywhere, often without a permit thanks to its clever design.
All-manual panels
Manual louvered roof and side panels equip you with the flexibility to create an outdoor space for any season.
Climate Control
Roof equipped with aluminum louvers to provide natural ventilation and perfect sealing when closed.
Discreet Drainage System
Invisible extruded gutter system is integrated into the posts to drain water and keep the cabana space dry.

Concealed Hardware
Powdercoating

When you're ready to step outside, we will be with you every step of the way –
from dreaming up your new space together to standing by you with an industry-leading warranty and service program.