When it comes to outdoor living, Hawaiians have truly cornered the market by integrating outdoor activities into almost all facets of daily life. The outdoors is so important in these tropical Pacific islands that pretty much all homes feature a lanai in their backyard. The lanai is where the locals go to reconnect with Mother Nature. It is the go-to destination for family gatherings, perusing the morning paper or enjoying an after-work cocktail. Here's how you can bring a Hawaiian-inspired relaxation zone to your home.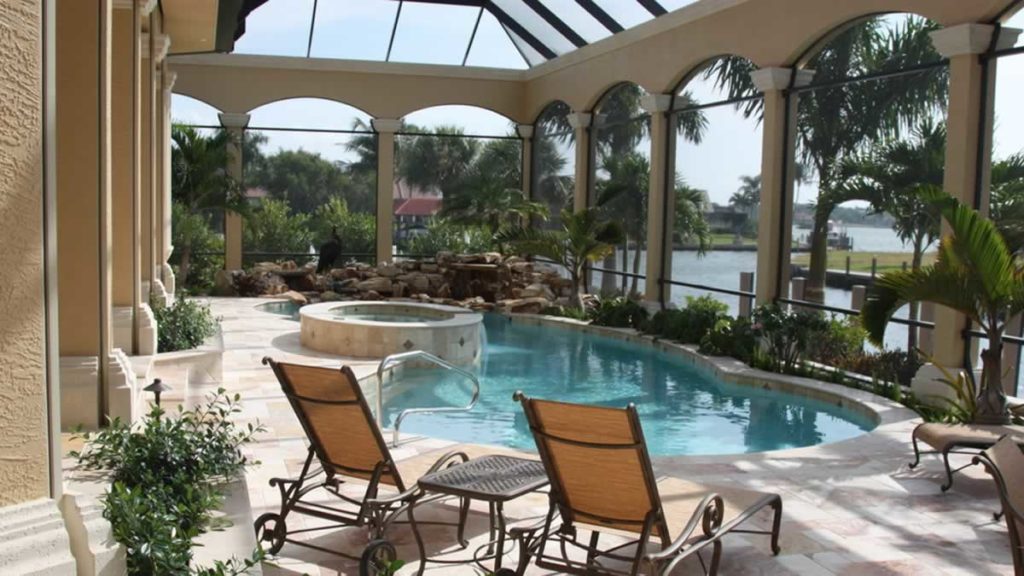 ---
What Is a Lanai Patio Cover?
The quintessential Hawaiian lanai features a roof, sturdy floor and at least one wall that is open to the yard. Typically found in Hawaiian backyards, it creates a transitional space between the home's interior and the rest of the yard. Usually, the lanai roof is connected directly to the house to create a transitional space where homeowners can escape the sun and rain showers.
How does a lanai differ from other outdoor living spaces?
If you are thinking that a lanai patio cover sounds similar to other outdoor living structures, you're not alone. The feature differences are slight, but do separate a lanai from other options. For instance, consider these alternatives to a lanai:
Veranda – The veranda is quite similar to a lanai in that it's usually attached to the home with a fixed roof. Though, verandas tend to be open on multiple sides and have plenty of space to accommodate outdoor furniture.
Porch – A covered outdoor space, the porch is usually the gateway to a home. The key difference between a porch and a lanai is the latter is most-often in the backyard as a gateway to the yard.
Patio – A standard patio is a ground-level flat area usually covered in pavers, brick or stone to create a delineated outdoor space. A pergola-covered patio that abuts the back of the home is probably as close as you can get to the traditional Hawaiian lanai without being considered a full-blown lanai.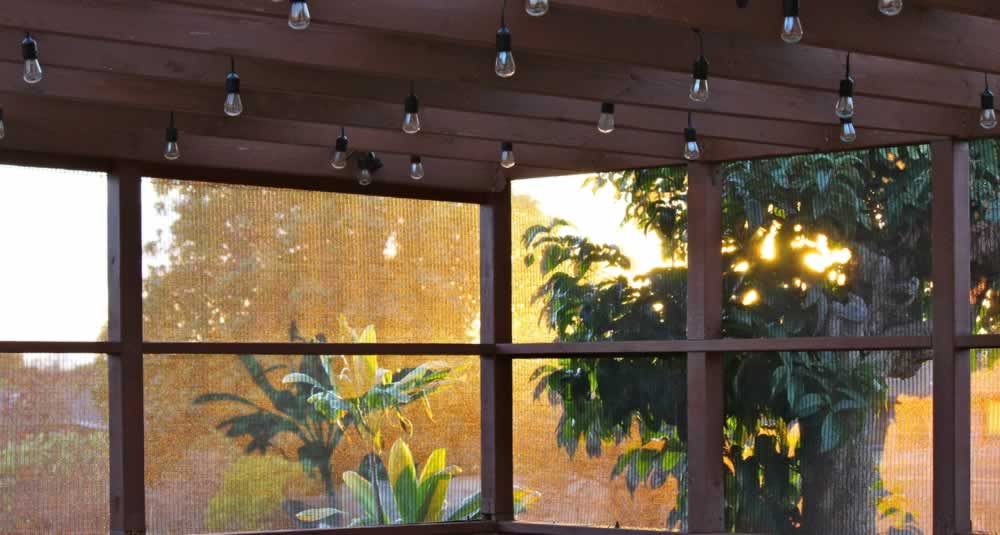 ---
How to Add a Lanai Patio Cover to Your House
If adding a lanai to your home sounds like the perfect way to reconnect with nature after a long day, then here are a few considerations for bringing a taste of Hawaii to your backyard.
Attach a pergola to the home – With today's modern pergolas able to easily anchor to the home, all you have to do is choose a solid fixed-roof pergola design to match the most traditional lanai design. Alternatively, you could elevate the design of your lanai with a louvered roof pergola that opens to let the sun shine in, or close down to create shade and block the rain.
Mimic the hard concrete floor – One of the traditional elements of a Hawaiian lanai is a poured concrete floor creating a flat surface to house furniture, outdoor cooking space, etc. You can choose to up your style quotient with more decorative pressed concrete or even large slab pavers of colored stone.
Maintain flow into the backyard – Another key element of the lanai patio cover is a single open wall flowing into the backyard. You can recreate this traditional look by incorporating privacy walls into your pergola design. Privacy walls can be fabricated from solid aluminum, louvered panels that promote air circulation, or even be covered with plantings.
Add plenty of plants to bring nature into the lanai – If you want to really feel like you are in Hawaii, bring on an overabundance of tropical plants to the space. Filling your lanai with planters jammed with red ti, ginger, and other common Hawaiian colorful plants will have you feeling the surf course through your veins each evening. If you want to truly live like a Hawaiian, add a home vegetable garden too, every Hawaiian home has one.
Fire features for Hawaiian resort vibes – If you've ever been to a Hawaiian resort, you know that fire features are a big part of the landscaping design. To celebrate Pele in your own backyard, consider adding some fire features of your own. A fire pit under a pergola or lanai will create a communal gathering place, or flex your culinary chops with a wood-burning pit to host your own lūʻau.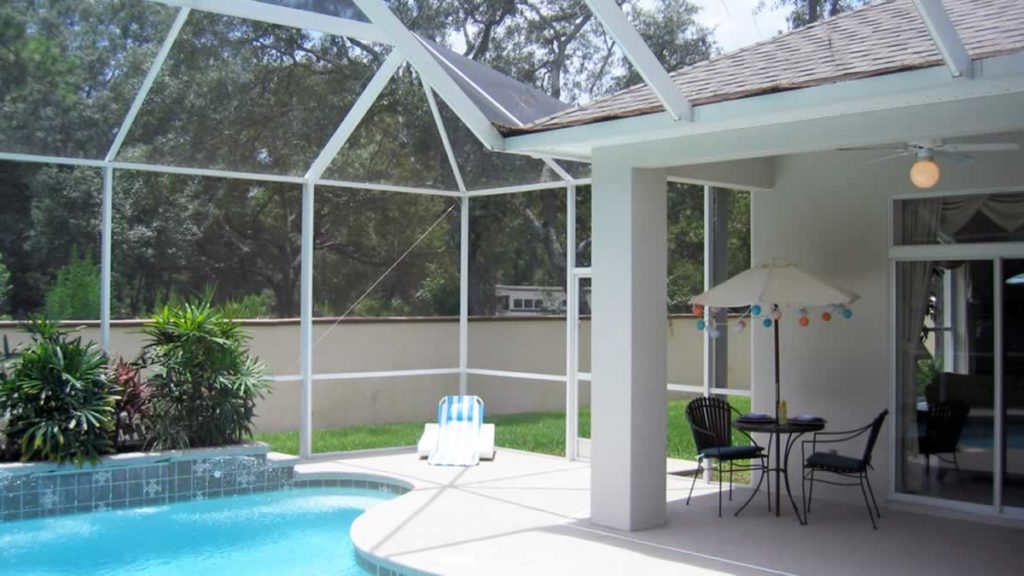 ---
Conclusion
The traditional Hawaiian lanai varies slightly from other similar outdoor living spaces. Still, its intentions are quite similar…to create a place where you can reconnect with nature and relax in the outdoors with family and friends. If you'd like to bring some Hawaiian sensibilities to your patio, reach out to us and we will have our local expert pergola dealer help you design the lanai of your dreams.
---