A pergola or cabana is a great home addition that will cool an outdoor space, and unlock the full potential of your patio by creating shade and defining a relaxation space in which to gather for barbecues, dinner parties, or an evening with the family. Pergolas come in innumerable shapes and sizes from basic DIY pergola kits to luxurious and high-tech custom pergolas. If you are deciding between hiring a qualified pergola contractor or taking on a DIY pergola project, there are some important things to analyze first.
What Can You Expect from a DIY Pergola Kit? 
There is a massive range of what structures fit into the definition of a "pergola." Simple pergolas consist of columns supporting a frame with fixed slat louvers running across the roof. These basic fixed slat roofs create some shade as the sun traverses its daily course. Slightly elevated pergolas can be found with solid fixed roofs that block out the rain as well. These basic pergolas are readily available in DIY pergola kits through an array of online retailers.  The kits range from $1,000 for a small 6'x6' wood structure to upwards of $10,000 for larger structures with solid roofs. 
When choosing between a DIY pergola kit, there are several factors to consider:
Cost: DIY pergola kits are generally much less expensive than custom-built pergolas. The trade-off is that you're limited to the materials, sizes, and designs available in the kit.
Quality of Materials: DIY kits typically use more cost-effective materials. This might mean less durable wood or thinner metal. 
Design Flexibility: DIY kits offer limited designs, sizes, and colors.
Installation: A DIY louvered pergola kit is designed for easier installation, often without the need for professional help.
Customization and Personalization:  DIY louvered roofs offer limited customization options.
Size and Shape Limitations: Kits come in pre-determined sizes and shapes, which might not fit your space perfectly.
Time Investment: Assembling a DIY kit can be time-consuming, depending on your level of expertise.
What Can You Expect from a Modern Custom Pergola?
In contrast, custom high-end louvered pergolas and modern cabanas are fabricated from lightweight yet durable aluminum that is custom extruded to meet the specifications of each pergola design. Custom pergolas can incorporate solid fixed roof designs or motorized adjustable louvered roofs that open and close at the touch of a button. Our R-BLADE Pergola features unique dual-walled louvers that close tightly enough to seal out the rain. Intuitive, embedded technology in modern pergolas bring the amenities of the home to your patio. Features range from motorized retractable curtains and LED lighting, to optional integrated sensor arrays that enable modern pergolas to operate autonomously, adjusting the louvered roof as the weather changes from bright sun to an afternoon shower. 
Quality of Materials: Custom pergolas allow you to choose higher-quality materials that can better withstand weather and wear.
Design Flexibility: With a made-to-measure pergola, you can design exactly what you want, tailored to your specific space and needs.
Durability and Longevity: Pergolas, especially those made with high-quality materials, tend to be more durable and last longer than their DIY counterparts. The construction can also include specific features to enhance durability in your particular environment.
Installation: Requires professional installation, which adds to the cost but ensures that the structure is safely and properly built.
Customization and Personalization: Tailored to match the style of your home or garden, integrating seamlessly with your existing landscape.
Size and Shape Limitations: Can be built to any size and shape, making the most of the available space.
Resale Value: A well-designed and constructed pergola can add more value to your property than a standard DIY kit pergola, as it's seen as a more premium addition to the outdoor space.
Time Investment: Custom pergolas are built by professionals and require less time investment from the homeowner.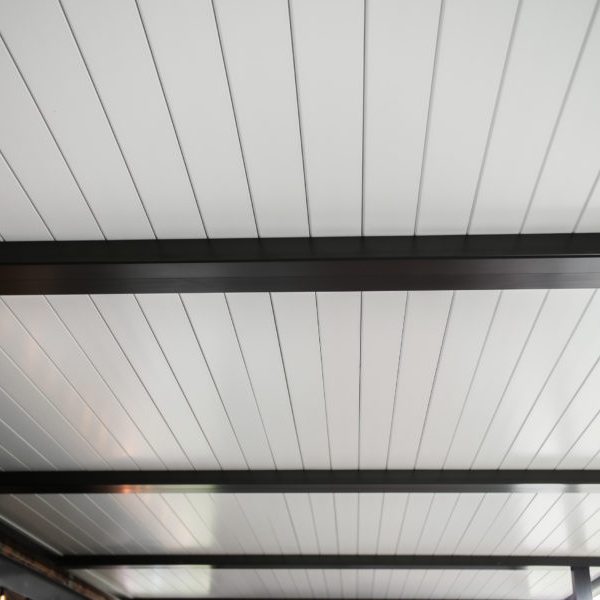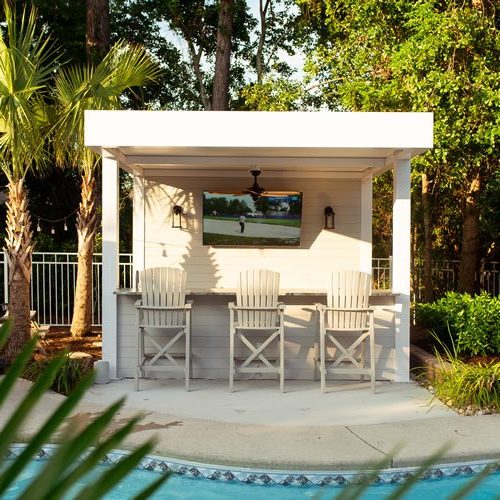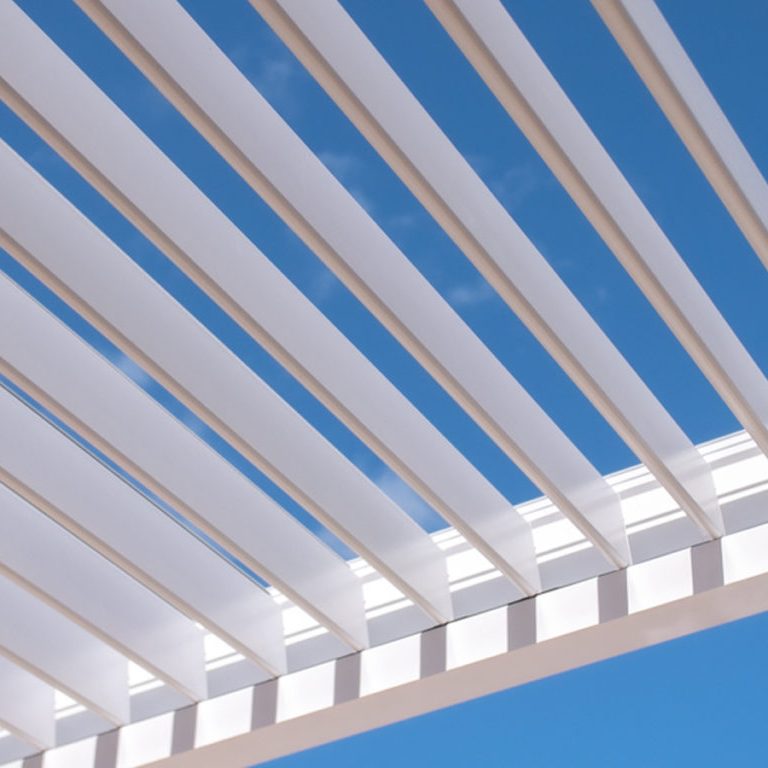 Do You Have the Necessary DIY Skills?
You have painted your house and you can change your lawn mower blade, but are you ready to build your own DIY louvered pergola? Kits will come with assembly instructions, and most manufacturers will make those available on their websites. Always take the time to review the steps in the manual before you purchase a pergola kit. Regardless of the size of the pergola kit, you will need to dig and pour concrete footings, wrangle large wooden columns, and square them in the setting concrete. Then you will be working on assembling the frame, hoisting lumber, louvers, and hardware up and down a ladder in a choreographed dance with a willing accomplice. With the pergola structure in place, you can now start on the accoutrements, such as wiring for lighting and fans, running water for an outdoor kitchen, or mountings for an outdoor TV. If this aerial ballet of lumber and elbow grease sounds like it is outside your DIY comfort level, go ahead and jump to the bottom of this article to learn how to choose the right contractor.
Do You Want to Wrangle with Permitting?
Whether talking about fabricating DIY pergolas or DIY louvered cabanas, outdoor living projects of this scale are akin to building a home addition, and the permitting required is often equally as rigorous. Building codes in each locality vary but are universally confusing to the uninitiated. It will be imperative that your pergola or cabana abide by all applicable building codes. Local building officials can often provide some direction on the process which starts with your submission of a building plan stamped by a certified engineer. These plans will require approval from building, electrical, and in coastal or wetland areas, environmental reviews. With all the approvals in place, you can secure a building permit and get to work. The building department will likely want to visit your project when completed to ensure all codes were adhered to. Therefore cutting corners is both unsafe and ill-advised.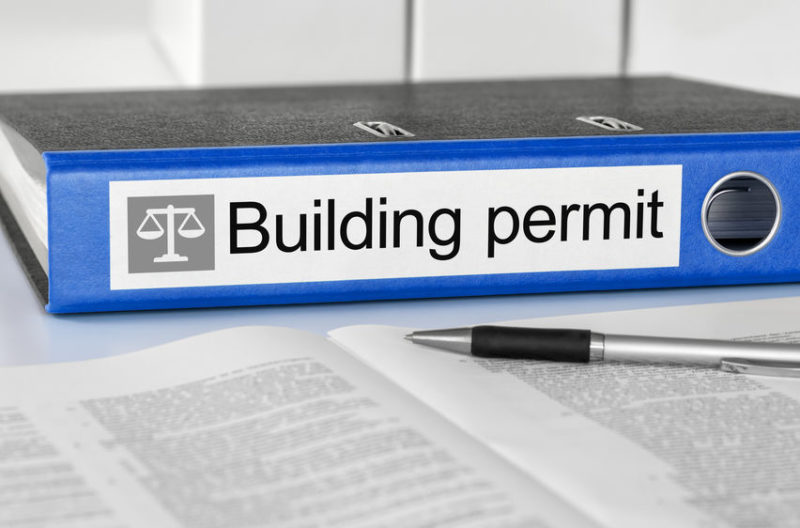 Azenco K-BANA™ Skips the Pergola Permit
If you read about what it takes to assemble your own DIY patio cover, but were put-off by the permitting process, one alternative to a DIY pergola kit is a fully customizable DIY cabana like our Azenco K-BANA™. This modular cabana product allows you to mix and match varying sized cabana frames to fit the layout of your patio. You can choose from solid, louvered or sliding wall panels. The same goes for the roof that can be optimized with manually adjusted louvers. K-BANA™ are usually considered "furniture" under most building codes, so they often do not require a pergola permit. While a K-BANA™ project can be accessible for skilled DIYers, we only leverage the expertise of our dealer partners who have been properly trained to install the cabana.
Has this thought experiment sworn you off a DIY pergola project? If so, then your next step is to find a qualified pergola contractor in your area. Luckily, we can help. Check out these tips for choosing a pergola contractor in our blog post "How to choose the right contractor for your outdoor living project." If you would like to explore a customized Azenco pergola for your patio, contact us, and we can connect you with one of our trained expert dealers in your area.