The terms arbor, trellis, pergola and gazebo are often used interchangeably, but they are actually very different types of outdoor structures. Understanding the difference between these outdoor structures will help you chose the right one, or the right combination, for your dream outdoor living space.
Pergola vs trellis: Which one creates a usable outdoor living space?
A pergola is an open structure that is supported by pillars featuring a fixed roof or an adjustable louvered roof to provide shade. It can be freestanding or attached to a home. Modern pergolas can transform your open deck or patio into an all-weather outdoor living space with features that can make outdoor living more comfortable. For instance, Azenco manufactures pergolas that can be used in various types of weather and can protect from rain, wind, sun exposure and even snow.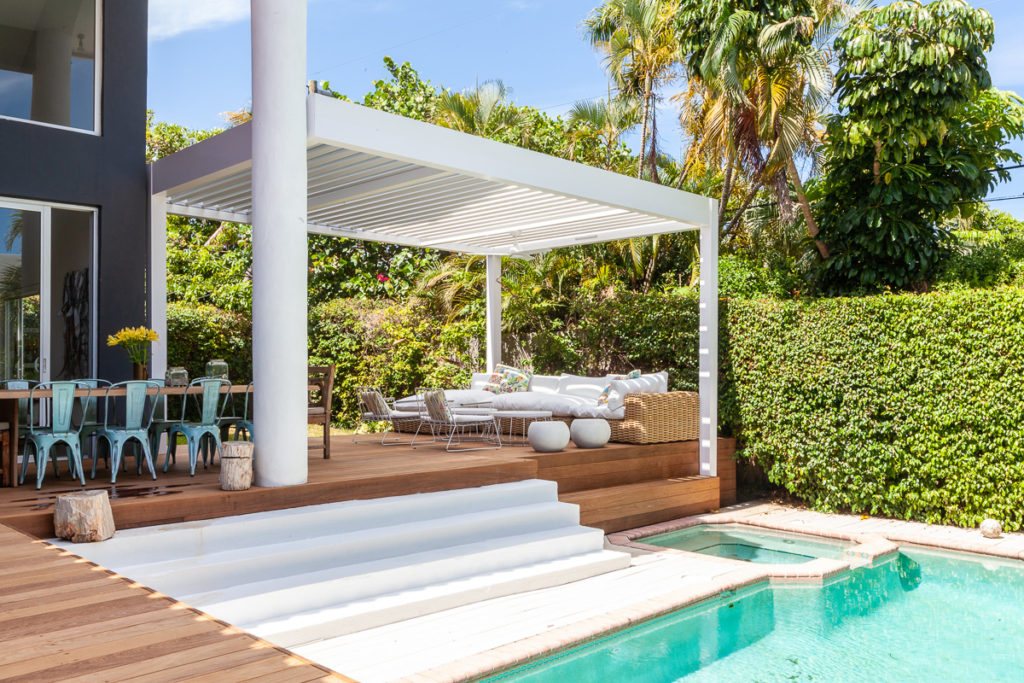 On the other hand, a trellis does not protect from the elements. It is a decorative structure that allows vines and flowers, such as climbing roses, to grow vertically. Vegetable gardeners often use trellises to support fruits and vegetables like tomatoes, peas, grapes and other types of plants.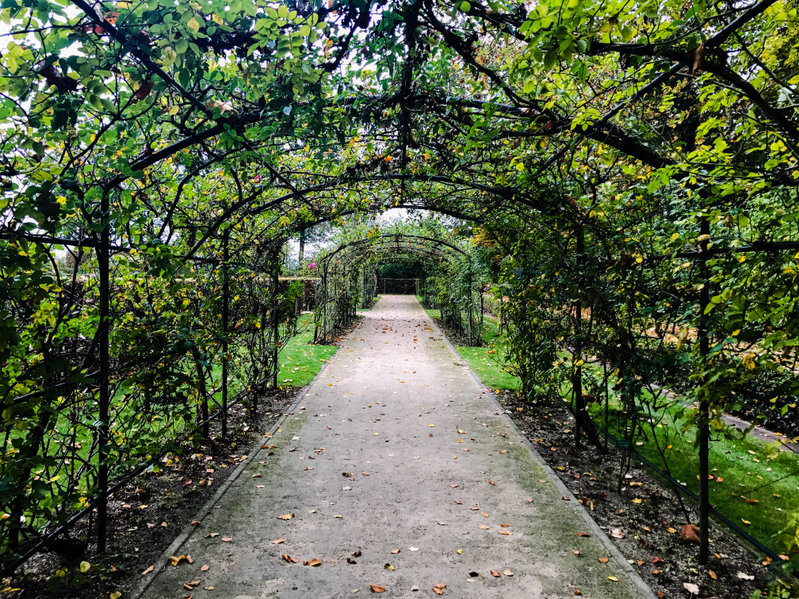 If you plan to incorporate climbing plants, fruits or vegetables into your outdoor living space, you can opt for a pergola with trellised support posts that add a decorative touch and provide a home for this type of vegetation.
Pergola vs arbor: How to tell the difference between the structures
As we mentioned previously, a pergola extends your usable living space into your yard or other outdoor areas. Outfitted with a fixed roof or an adjustable louvered roof, pergolas are able to seal out the rain to make an all-weather outdoor entertainment or relaxation space, and even add some real value to your home.
Arbors are not patio covers. They are typically smaller than pergolas and with their exposed design lack protection from the elements. These standalone structures often act as an entrance to a garden or yard. Consider them more of an inviting design element to define where a garden or greenspace begins. You may come across these structures at residences or public spaces such as parks and botanical centers, or you might see an arbor at a wedding under which the couple exchanges their vows. Arbors add ambiance and beauty that can be enhanced with airy fabric, greenery or flowers, but are not designed to protect from the weather.
Like an arbor, you may find a gazebo in residential backyards or serving as the central element of the quintessential town common. Shaped like a hexagon or octagon, these open structures with static roofs, are sometimes used as bandstands and may be referred to as "pavilions."
In residential settings, homeowners may install gazebos set back from their homes or in a garden, and the structures serve as semi-private areas for practicing yoga, meditating, reading or simply relaxing. In England, gazebos were often the setting for afternoon tea, while in Japan, gazebos are also known as tea houses.
Pergola vs arbor vs trellis home design takeaways
Arbors, trellises, pergolas and gazebos all have a place in outdoor home design. Whether you choose to install a pegola vs. trellis vs. arbor or gazebo or combine them to satisfy your unique design dreams depends on the intended purpose of your outdoor living space. If you're looking to make your deck, patio or yard into an all-weather outdoor space that can protect you and your family from sun, rain, wind or snow, then a pergola will do the trick.
A arbor, trellis, pergola or gazebo can add interesting design elements and impart some ambiance to your property, but a pergola with some modern features such as Azenco's R-Blade or R-Shade is far more functional, durable and comfortable.
What are some modern design features of pergolas?
Modern pergolas can range from static shade solutions to truly high-tech motorized structures. Azenco manufacturers modern pergolas with features designed to increase your comfort when outdoors. For instance, our insulated fixed-roof pergola, the Azenco R-Shade, is waterproof and wind-resistant. The R-Shade is customized to fit into a variety of outdoor spaces and its sleek lines complement all styles of architecture.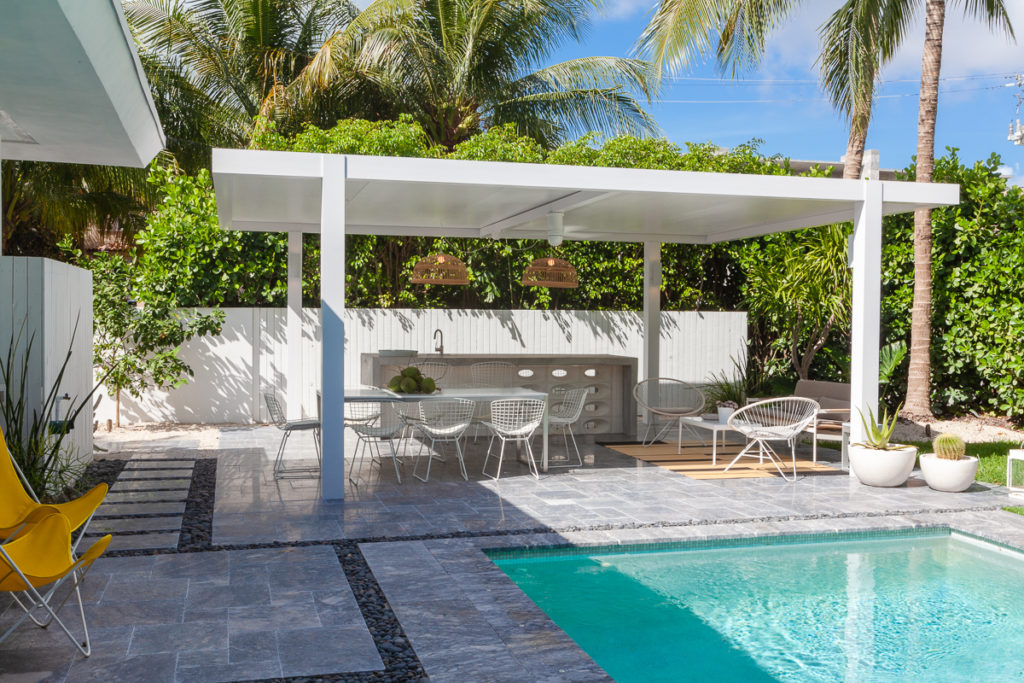 Azenco's R-Blade Pergola features the market's only weather-sealed, adjustable louvered roof. It opens and closes at the touch of a button. This unique design is made with dual-wall aluminum louvers that ensure a perfect weather seal when closed and features an invisible gutter system built into the posts to drain rainwater and keep the pergola area, and those relaxing beneath it, dry. The R-Blade can be outfitted with integrated LED lighting, or an intuitive sensor array that automatically close the louvered roof at the first sign of rain and opens the roof to prevent damage in freezing conditions.
If you want more information or professional consultation, get in touch with us today.
---