Bioclimatic Pergola with Louvered Roof
Seamless Looks,
Smart Controls.
Enjoy your outdoor space, even as the seasons and weather changes.
With R-BLADE louvered roof, you can create a perfectly tailored pergola that adapts to whatever nature brings.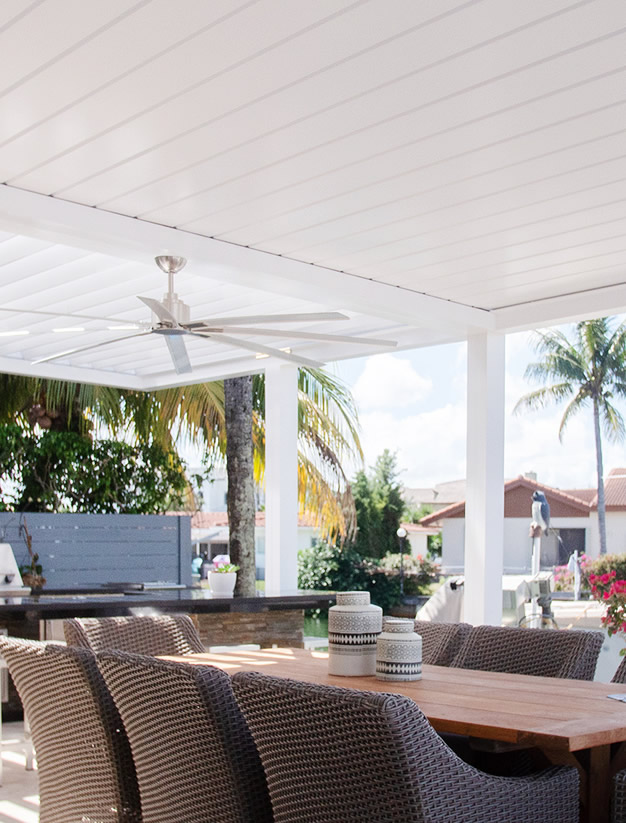 Gapless Roof
Unique design that fully blocks the rain, so your covered patio becomes an all-weather destination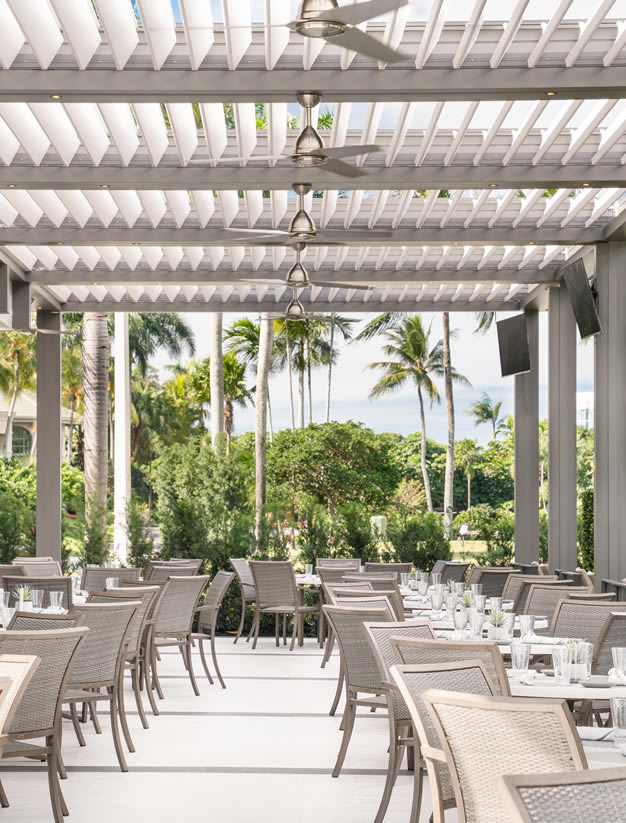 Dual-walled Louvers
Unlike any other louvered roof in the market, for tighter sealing and better resistance.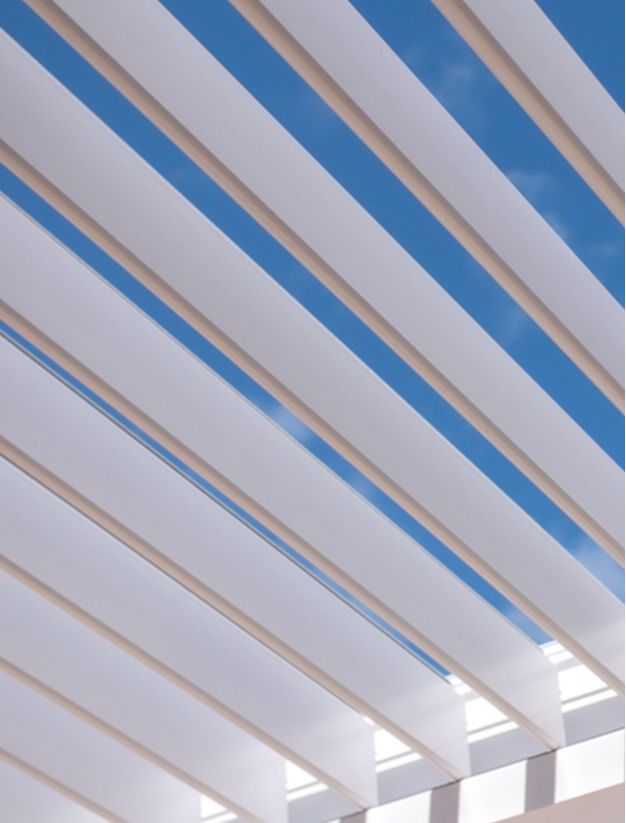 Whisper-quiet motors
So you won't hear jolting sounds when operating the louvered roof pergola.
Louvered Roof Pergola
Optimized for Style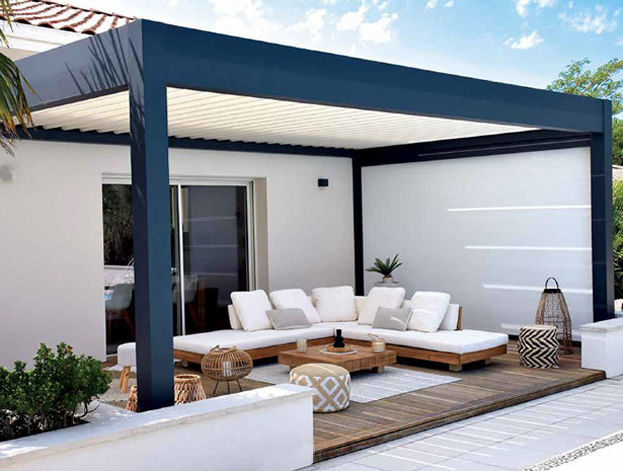 We will start by custom engineering a design, whether you want it mounted to your building or built as a freestanding unit.
Like all our products, it's designed for the elements. R-BLADE's unique features, from twin louvers to smart sensors and hidden gutters, let you rest easy in the sun or shade. And with our optional smart sensors, you won't even have to lift a finger when the sun shifts and the rain begins to fall.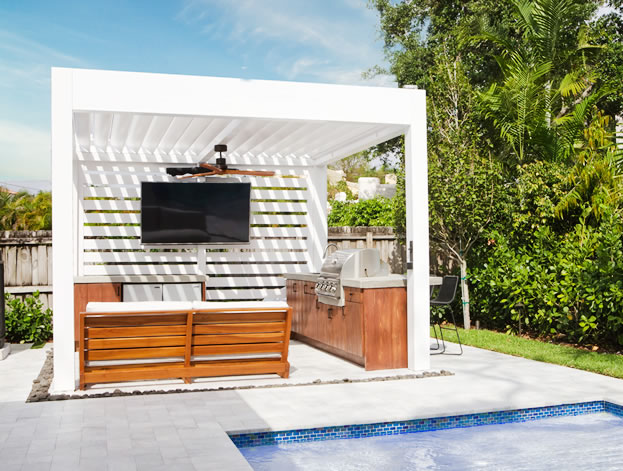 Clean lines
Complement any type of home, from traditional to modern or contemporary.
Elegance
Bring real styled touch to your backyard, deck, patio or rooftop.
Bioclimatic
Shade when it is needed, Ligth when it matters.
Durable
Made with superior aluminum alloy.