As we all know, when it comes to the restaurant business, the key to profitability is serving more customers. One of the easiest ways to do that is to expand on the outdoor space available to seat those customers. However, traditional expansion comes with extreme drawbacks and challenges, from sky-high expenses and lack of room to grow to the disturbance it creates in your current operation.
For that reason, more and more restaurants are turning to pergolas to create gorgeous outdoor dining spaces in their otherwise wasted or underutilized areas. These modern outdoor covers allow you to not only increase capacity but also grab some added benefits.
Here are the top five reasons you should consider buying a pergola for your restaurant.
A restaurant outdoor dining space is more vulnerable to the elements than an indoor space. From rain, wind, sun exposure to air temperature variations, and even snow, restaurant terraces that are left uncovered tend to require more maintenance. Furthermore, an uncovered outdoor dining space is often unusable because of poor weather conditions, thereby drastically reducing the seating capacity.
A pergola for a restaurant patio is ideal for inclement weather days and provides shade on hot summer days. However, there is one important point to consider when choosing the right pergola for your restaurant. The cover must offer a versatile open and close louvered roof system that automatically adjusts to the changing weather.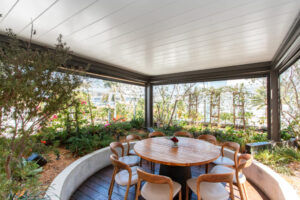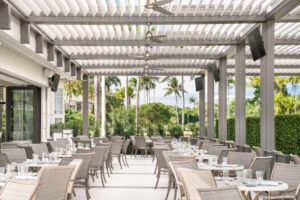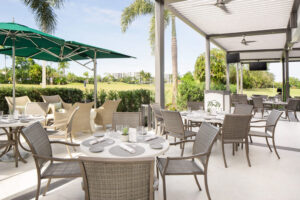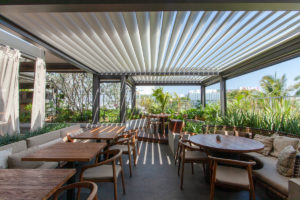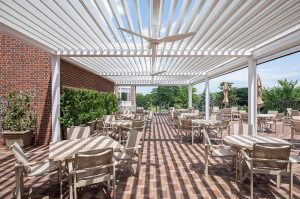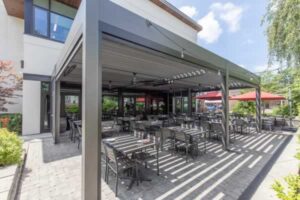 2 – The space your customers want most
Additionally, choosing a pergola alternative allows you to offer your clientele various dining options:
Sit indoors with temperature-controlled heating and cooling
Stay outside in the fresh air as they enjoy their meal.
By allowing them the option to choose the area that fits their vibe and needs, you're able to create a loyal clientele who will return and bring their dining dollars with them.
Adding a pergola to your restaurant or rooftop bar can also transform your outdoor space into a calm and gorgeous oasis. Pergola structures are entirely customizable, attached to an exterior wall or free-standing, so you can find the perfect fit. This can include intimate islands, larger covered areas or even a dedicated covered space for outdoor live events. It can turn an uninspired area outside your restaurant doors into a beautiful setting to draw more people in.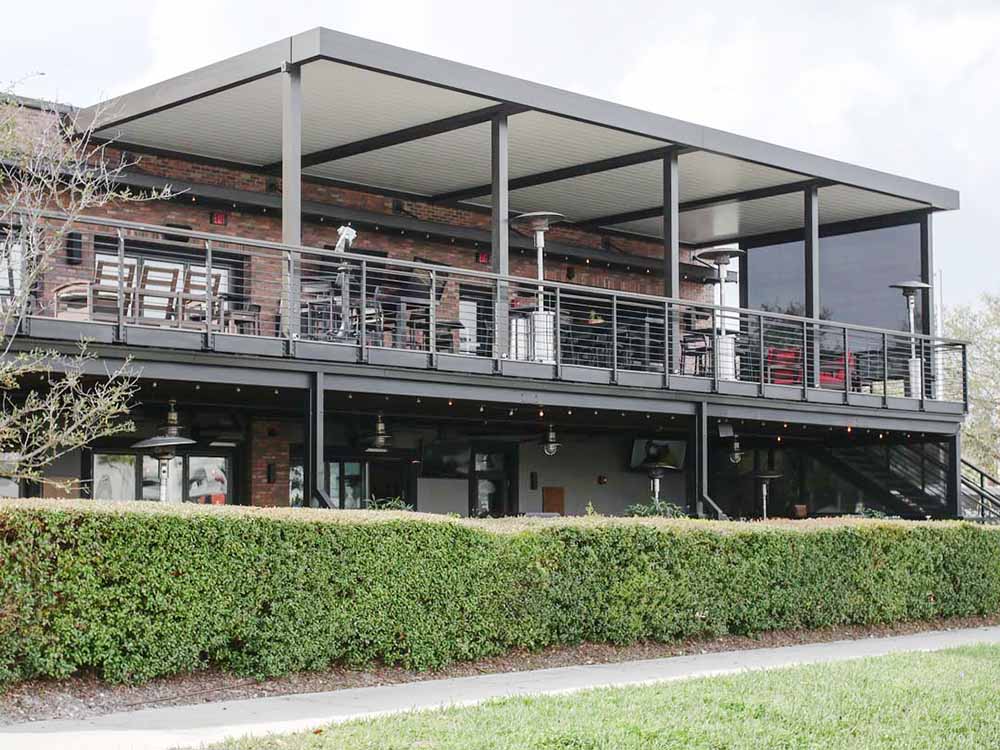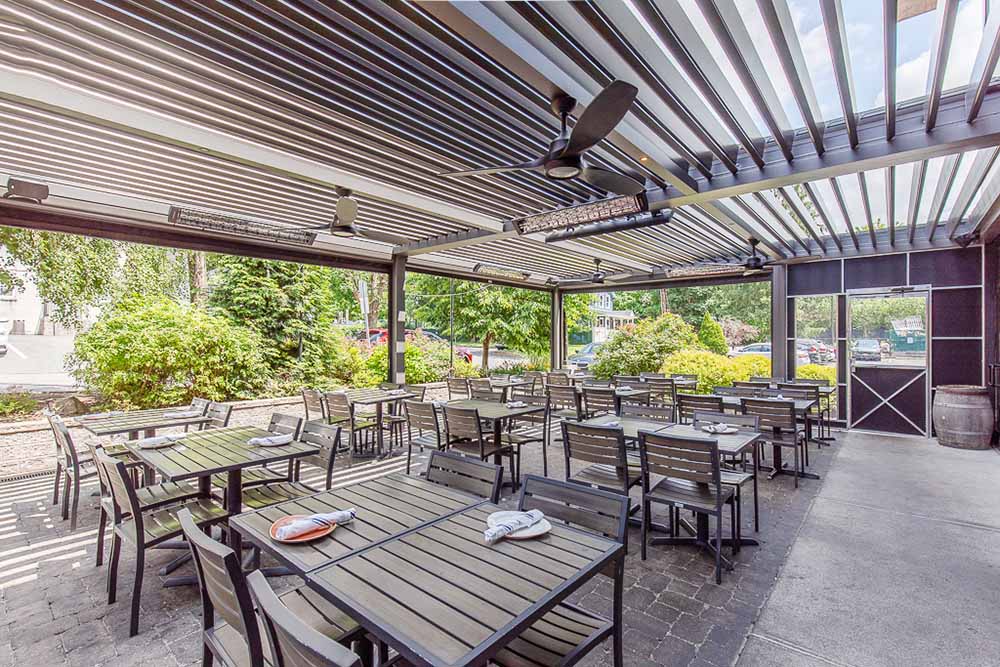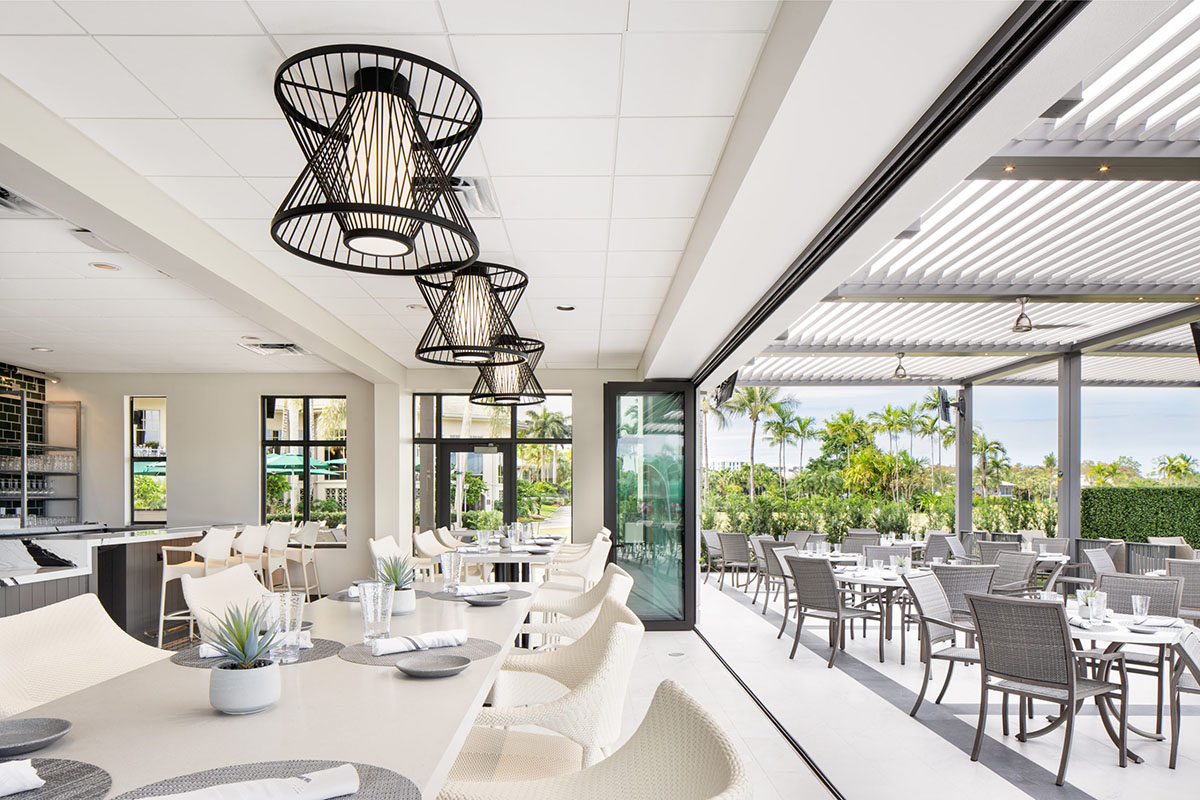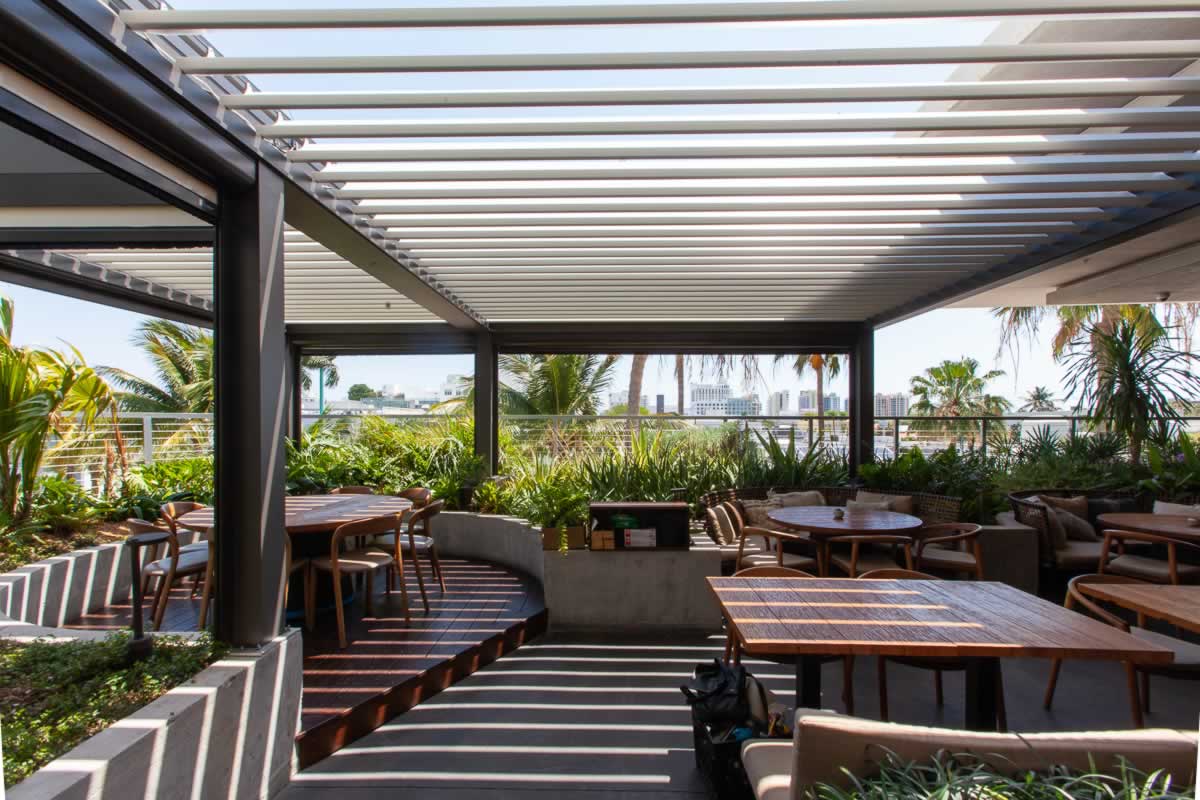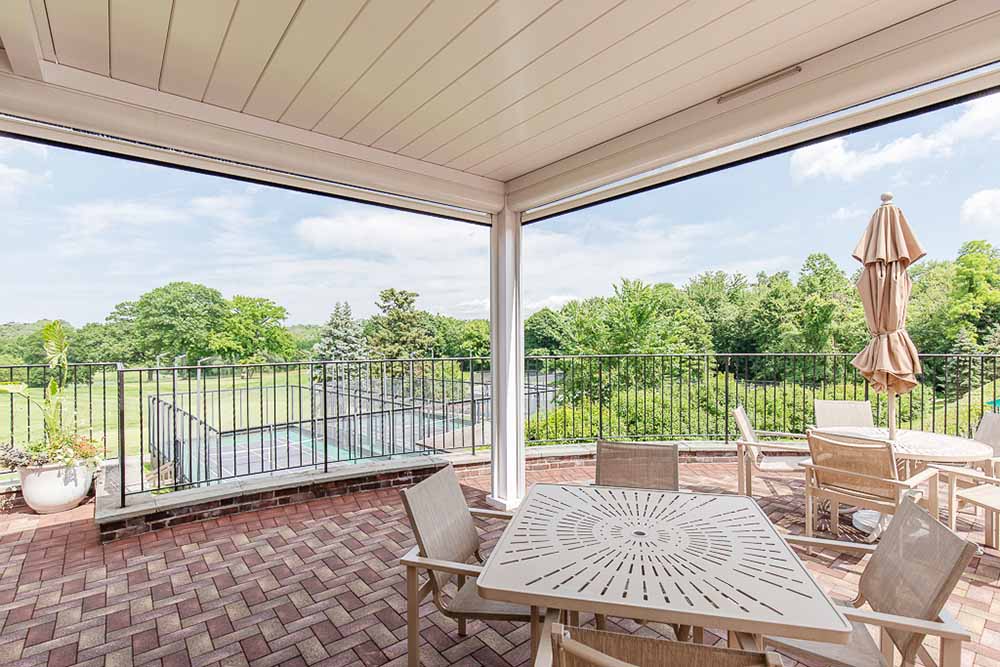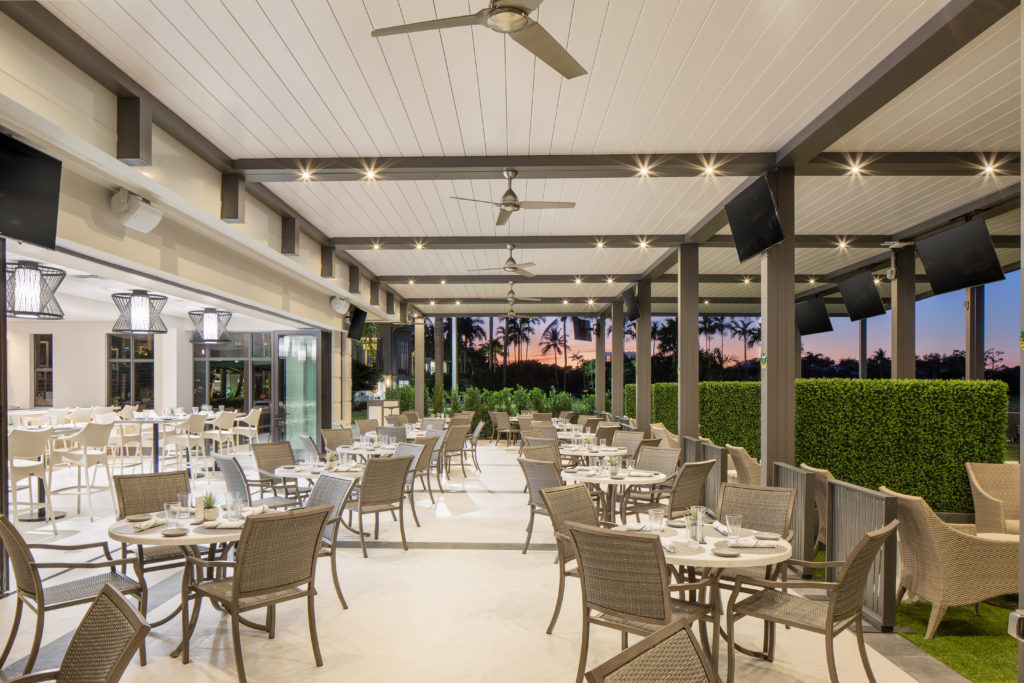 4 – A kid-friendly option
Pergolas are also the perfect kid-friendly dining option. Why?
Many parents worry about their young children being capable of sitting through the entirety of their meal – something most indoor spaces demand. However, when parents have outdoor dining options, they know that the atmosphere is more conducive to little ones and their need to hop up here and there.
One of the most important benefits a pergola can offer to your restaurant is the increased capacity it delivers. Depending on your outdoor space, the number of meals you can serve can drastically increase. And there are no two ways about it; more meals mean increased profits for the restaurant.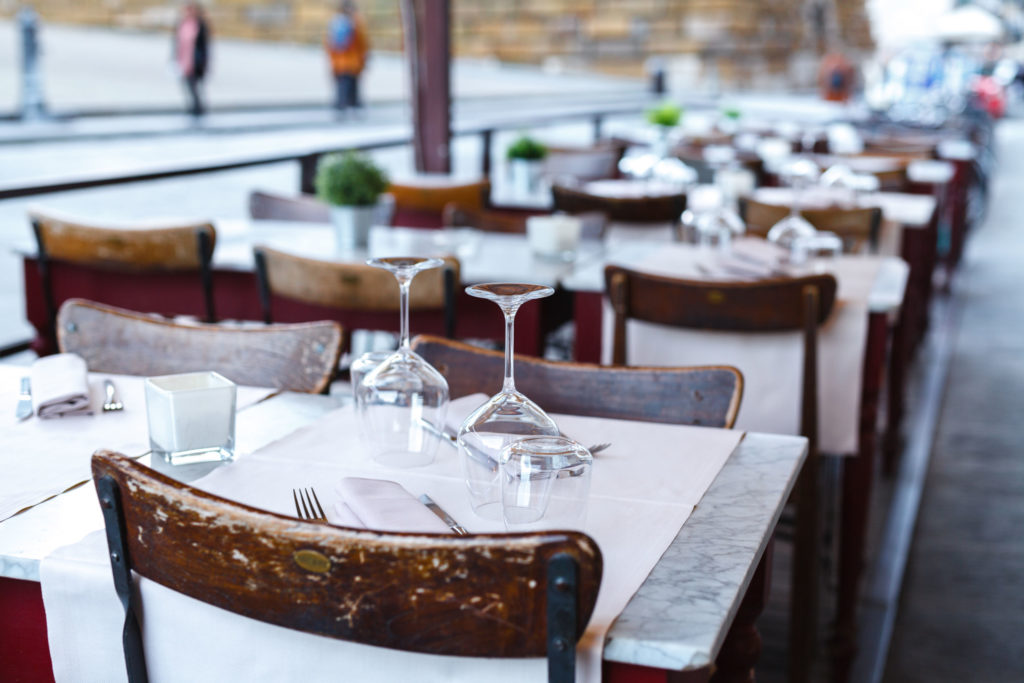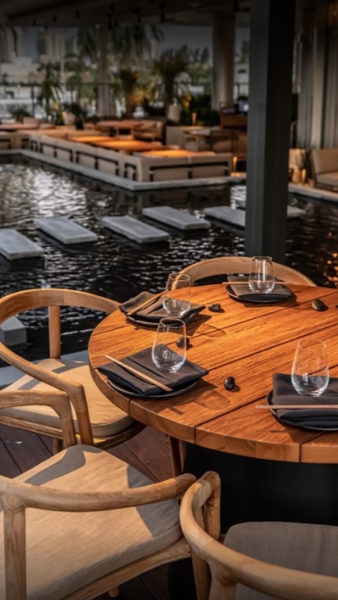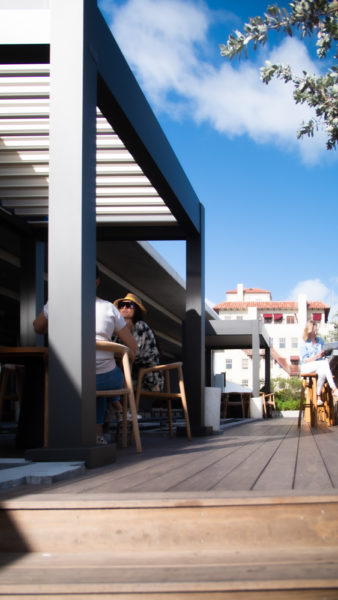 6 – Pergola amenities drive customer experience
Building some high-tech pergola design options into your restaurant pergola will create new perfect space that improves the customer experience and keeps diners coming back. Some basic amenities include embedded ramp LED lighting that can dim for different occasions, integrated patio fans to create added airflow, and AC power outlets integrated into the support columns for guests to charge phones. If your restaurant sees a lot of sun exposure as the sun is rising or setting, you can opt to include motorized retractable shade screens to keep diners cool during these hours. For cooler climates, infrared heaters can be integrated into the design as well. The most dynamic upgrade to a restaurant adjustable louvered roof pergola is to include smart sensors that monitor for rain showers and automatically close the roof at the first sign of rain. These smart sensors respond faster than any manager could, and ensure your diners enjoyment is never interrupted by showers.
Pergolas for your restaurant offer excellent return on your investment
For all of these reasons and more, choosing to build a pergola for your restaurant can be one of the best investments you can make. So, let's explore how you can evaluate the impact a new or expanded covered outdoor dining space will have on your business.
Obviously, expanding your dining capacity with all-weather outdoor seating is going to lead directly to increased revenues, but how quickly will your new pergola begin to pay for itself? One of our customers in Hobe Sound, Florida learned first-hand that adding a new pergola-covered outdoor dining space can immediately expand a restaurant's business.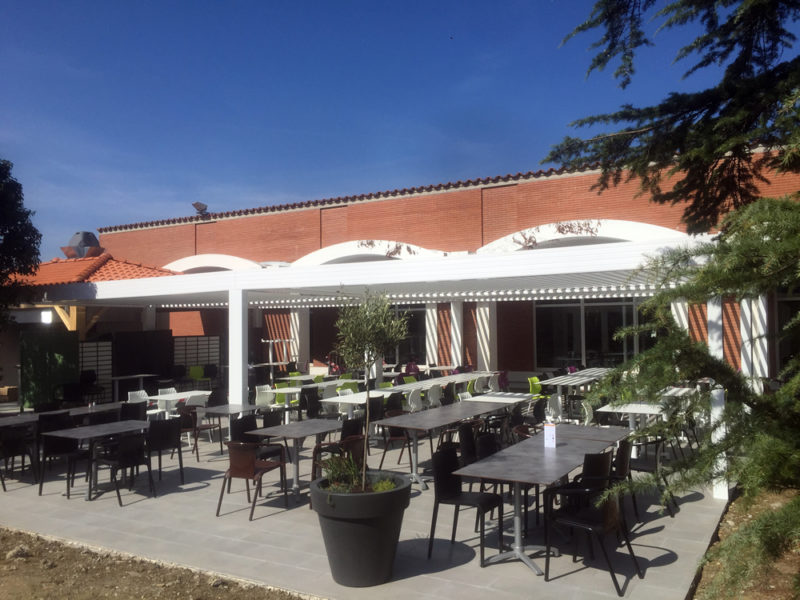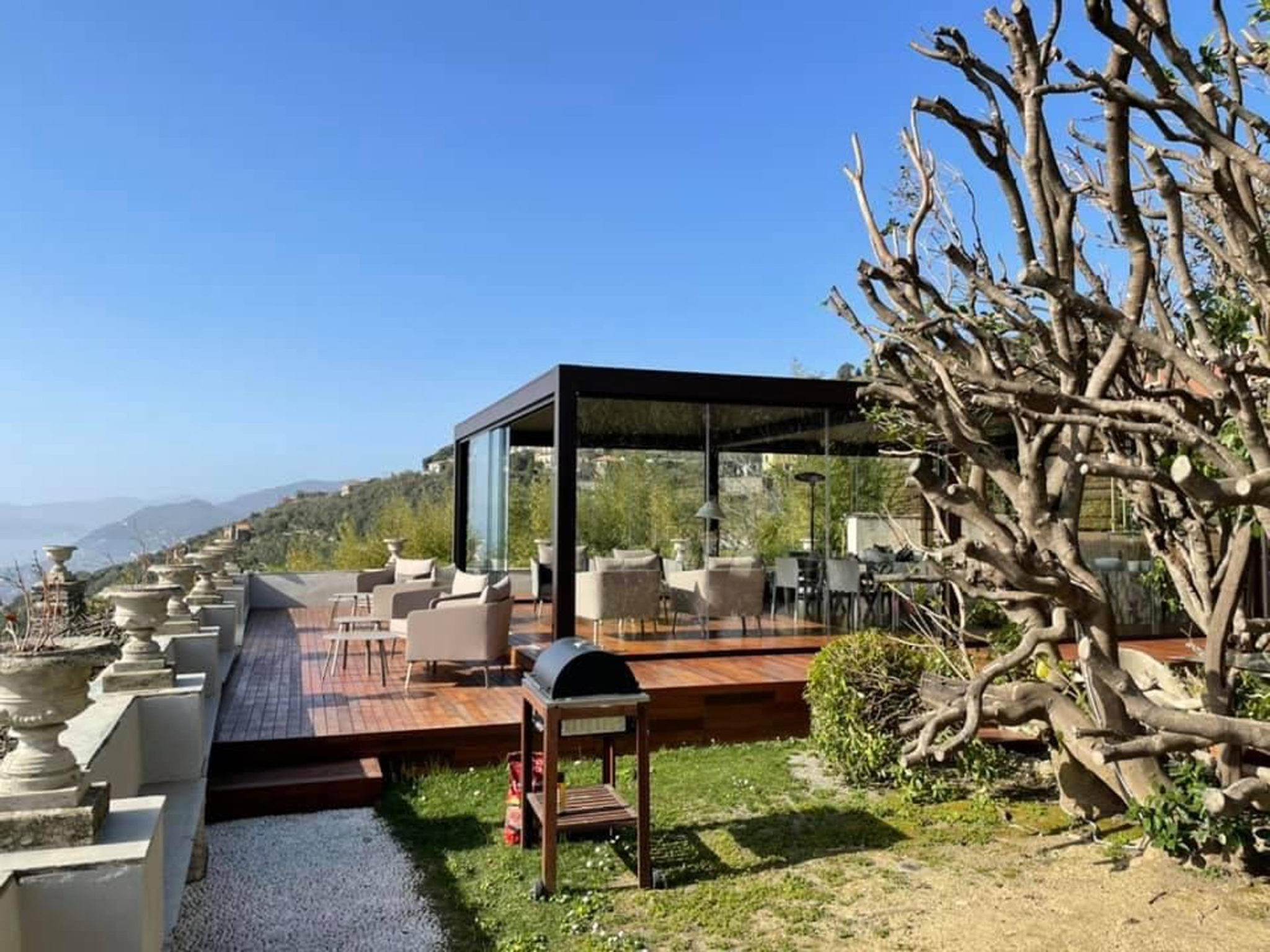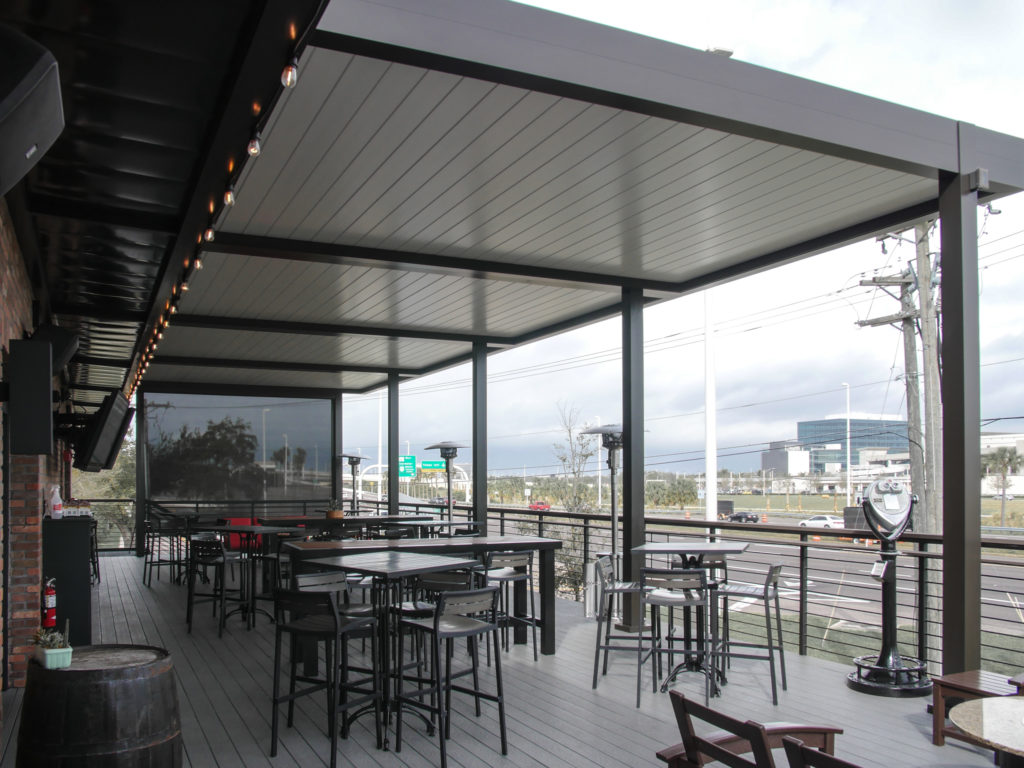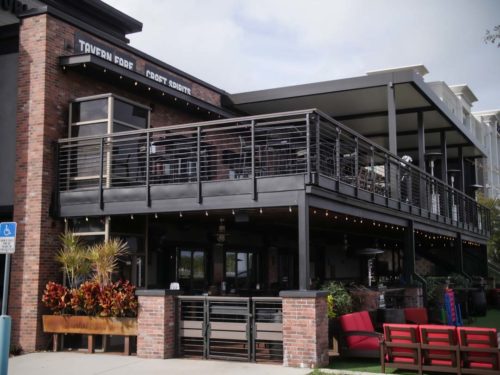 The owners of The Grille at Martin's Landing had never offered al fresco dining before. As the pandemic started to seriously impact restaurants around the country, the owners reached out to our local dealer, SYZYGY Global, for help. The owners were interested in creating dining space out of an unused outdoor space. Ultimately, they chose a sensor-enabled automated louvered pergola that could automatically close at the first sign of rain, or open to allow the sun to reach the new patio. Within months, ownership reported it was generating $250,000 in gross revenue each month from their new outdoor dining space alone. Obviously, they were able to recoup their pergola investment quite quickly.
A pergola a For Your Bar Outdoor Space
Bar owners who want to boost their outdoor seating can also create an inviting atmosphere with a modern pergola system. With its unique and stylish design, a custom-built pergola can transform your outdoor space into an exquisite summer haven that both your guests and staff will love. 
Adding a pergola system to your bar outdoor space offers benefits that can help increase foot traffic, revenue, and overall satisfaction. Pergolas are highly bioclimatic structures that can be adapted to fit your exact needs maximizing air flow to keep guests comfortable. 
Calculating Your Pergola's ROI
Any business owner preparing to invest in their restaurant's physical layout will certainly want to do some due diligence on such an investment before laying down their hard-earned money. Making some basic calculations can give you a sense of how quickly you will be able to recoup an investment in a pergola for your restaurant.
Taking the project mentioned above as an example. That new all-weather dining space at the Grille at Martin's Landing created an additional 1,500 square feet for the restaurant, accommodating roughly 125 guests. Based on their reported revenues, the restaurant was able to expand profits by about $2,000 per seat per month. Of course, this basic analysis will vary for your restaurant, your average ticket revenue, and other factors.
To get started with an estimated return on investment timeline for your project, first you need to determine your average per-person sale. Now multiply that by the number of new seats you'll add with your outdoor dining expansion. Make sure to factor in realistic capacity expectations based on your restaurant and the upcoming season. If you have historical data on your busy v. slow seasons, you'll be able to make a more accurate estimate of when your pergola investment will pay for itself. Also, if you are going to finance your pergola project, make sure to factor in the interest payments for your loan too. Lastly, one factor that is unique to every restaurant is any additional staffing cost that will be needed to service the expanded dining capacity.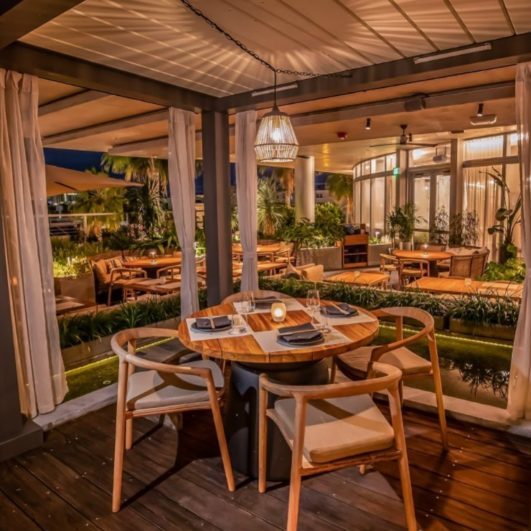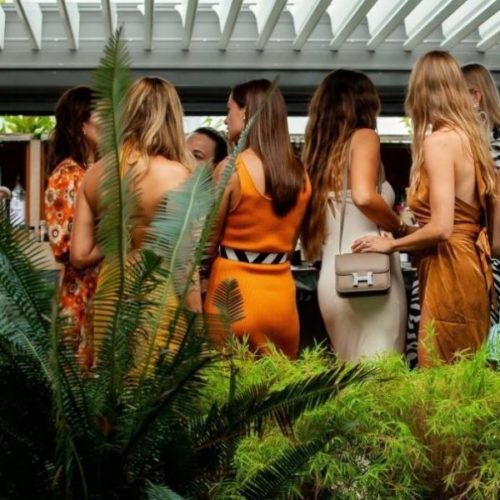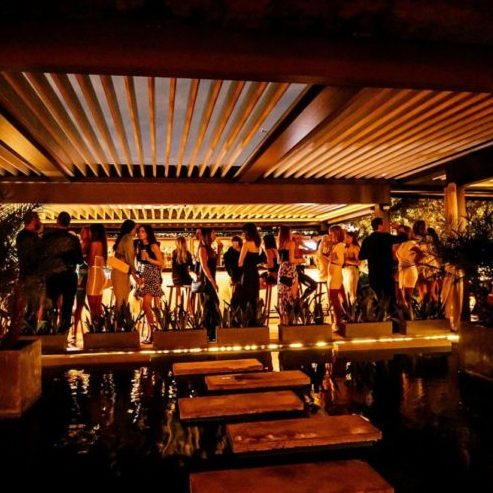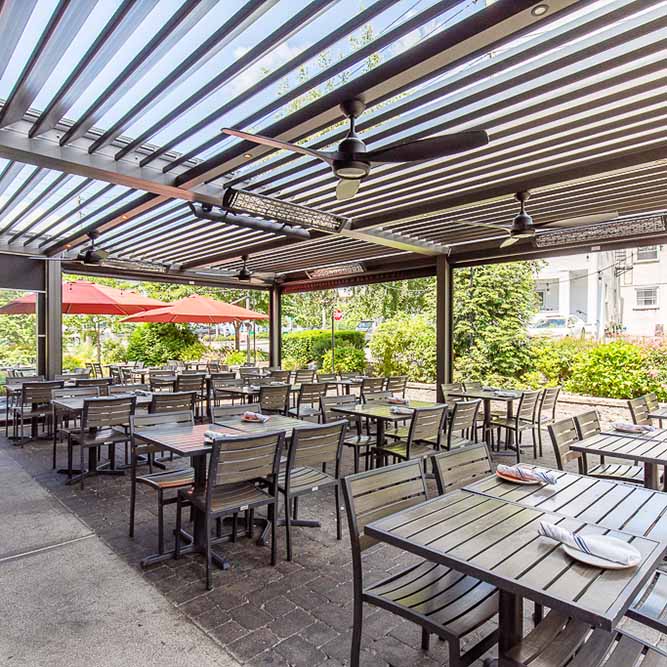 So, a simple formula that can tell you when your investment will be recouped could look like this. Note that we've conservatively estimated that your outdoor dining room will only be half full at any point. If you have more accurate historical data, you can change this factor to improve accuracy.
Days of Business Operation per Month X (Estimated New Capacity Increase/2) X Average Daily Table Turn for the Season X Average Net Revenue Per Seat for the Season = Estimated Monthly Net Minimum Revenue for the New Space
If your restaurant already has outdoor seating that is exposed to the elements, you can leverage any data you have specifically for that area of the restaurant. Just remember, that adding a louvered pergola for your restaurant, you'll be eliminating days where that patio seating is closed by inclement weather. So, your existing patio will instantly be open up to 365 days a year!
Working With a Qualified Local Pro Will Help Protect Your Bottom Line
Once you've realized the impact a true all-weather pergola can have on your restaurant business, your next step is to begin the design and planning process. A major portion of that will be identifying local building regulations and how those may impact your pergola plans. We always recommend working with an expert knowledgeable in commercial outdoor structures in your local area. These experts, like the dealers that we have partnered with nationwide, will be able to streamline the design, regulatory approval, and installation of a pergola for your restaurant to ensure your path to profitability is as smooth and quick as possible. Also, for those restaurateurs looking to defray their pergola investment over time, many of our local dealers even offer financing packages to assist.
When you're ready to leverage all of the benefits a pergola has to offer for your restaurant and create a seamless, sophisticated outdoor dining space for your restaurant or commercial pergola project, contact Azenco and we will connect you with our local commercial pergola experts near you.