Pergolas are the perfect combination of beauty and functionality for your backyard. These structures also offer protection from the sun's harsh rays and make outdoor living spaces more useful.
If you have a deck or a patio, this roof-like structure can significantly expand the time you and your guests spend outside. And it can also increase your home's value thanks to the increasing popularity of outdoor living areas. But before jumping into pergola design and construction, think of the following factors:
Pergola Orientation: Will your pergola be east, west, north or south-facing?
Construction Materials: You have the option to choose from metals, hardwood, plywood, glass, or other prefabricated materials.
Laws & Codes: Depending on where you live, it can take a while to get approval from relevant authorities and zoning laws.
The good news is that you can find a pergola design that represents your style and inspires you to no end. Let's check out some of these ideas.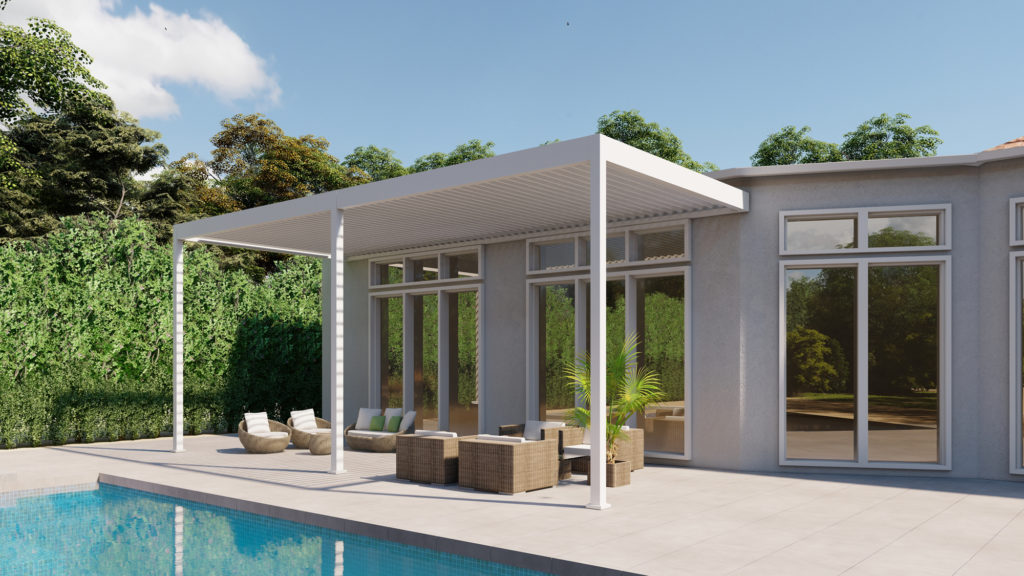 ---
The Right Pergola Orientation For Your Space
A thoughtfully designed pergola adds a certain character to your patio or yard, defining a separate yet inviting area that's separate from the rest. Choose a contractor who understands your needs, focuses on the pergola orientation and shows you different design ideas that suit your taste, lifestyle, and budget requirements.
When done right, a pergola can be a relaxing reading nook, a cozy corner for avid gardeners to rest awhile, a charming outdoor dining area, or a practical installation that increases the price of your property. Here are some of our favorite designs with illustrations of the pergola orientation:
The Modern Minimalist
Modern pergolas with a louvered roof can provide a perfectly elegant, sophisticated look to your backyard. A cool-glassed pergola can also create a beautiful interplay between the interior and exterior and reflect a chic living style.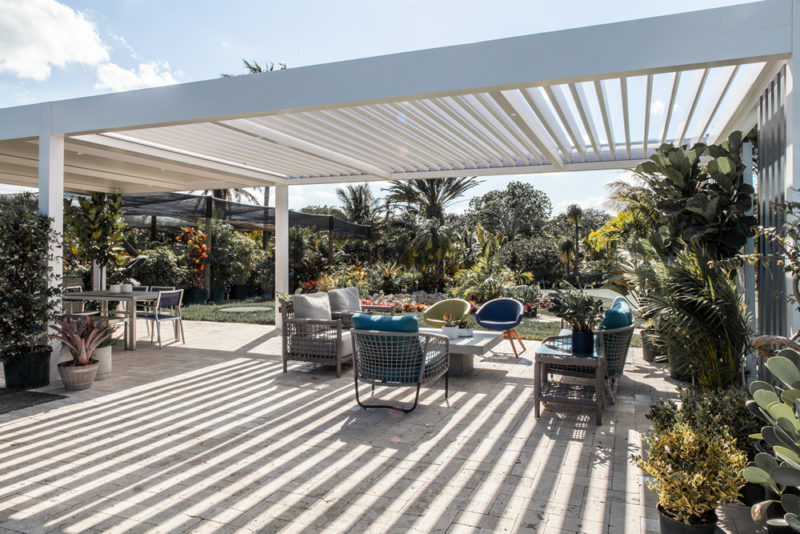 The Wooden Wonder
A wooden pergola has a special charm that makes it stand out from a metal or vinyl pergola. It gives a vintage appeal that is perfect to complement your balcony. Not only are these designs visually aesthetic, but they also ensure that you're able to enjoy your cup of tea on the terrace without getting sunburnt. However, these fixed roof structures don't protect from the rain, thus, the pergola orientation is essential for optimal shade.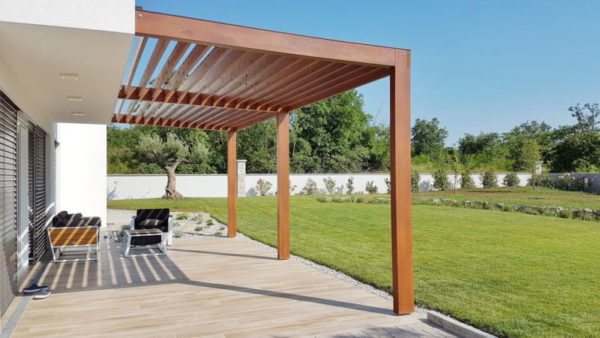 Pergola Orientation: The Light Filtering Perfection
Get professional help to ensure that your pergola orientation is perfect, and you can end up with a setting that's perfect for relaxing outdoors on warm days.
Auto-adjustable pergolas ensure that you don't even have to worry about going outside to avoid the sunlight. The overhead slats automatically adjust to safeguard you from rain, sunshine, and wind. Just add some seating, dramatic lighting, and comfy cushions.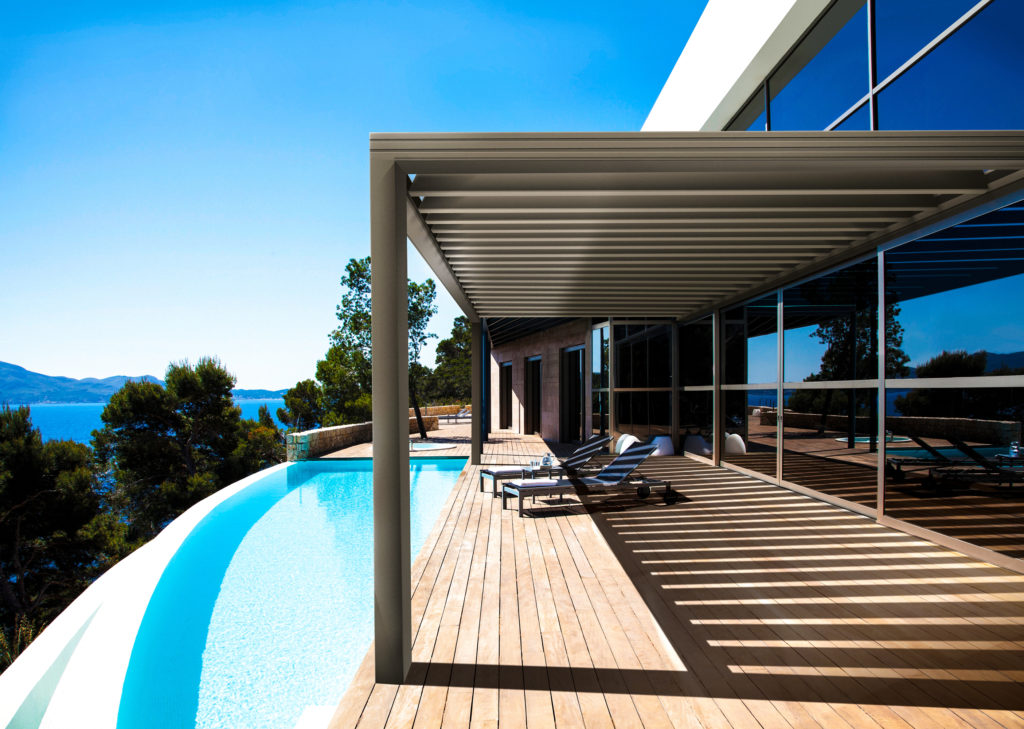 ---
What's The Perfect Pergola Orientation For Your Home?
Consider placing the pergola, so it goes well with the landscape. For instance, place it in between the shade of two trees so it looks more natural. For maximum shade, consider having an open-roof pergola and place it in a way that its rafters orient both north and south. So as the sun's direction changes, the rafter can cast wide shade under the structure.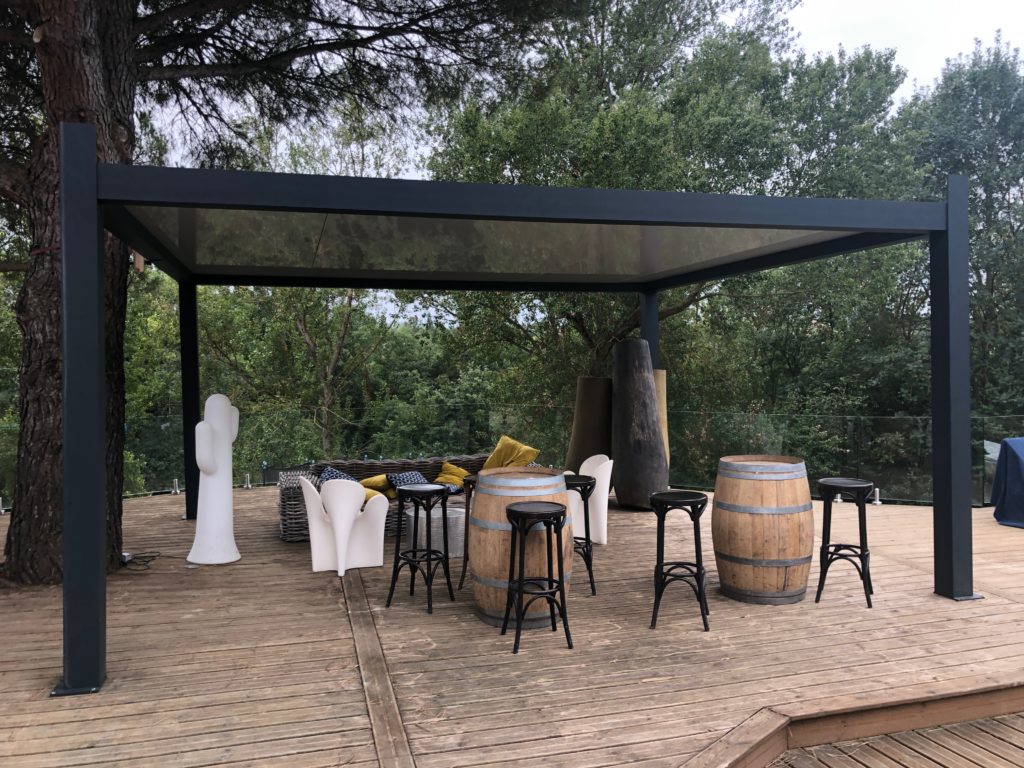 You can have an open or a closed louvered pergola to extend your patio deck. Also, the R-Blade pergola may also be a good idea, as it can be placed beside your pool house to provide a relaxing space to sun-bathe. Better yet, there are different types of pergola orientations to ensure that you get to make the most of local weather.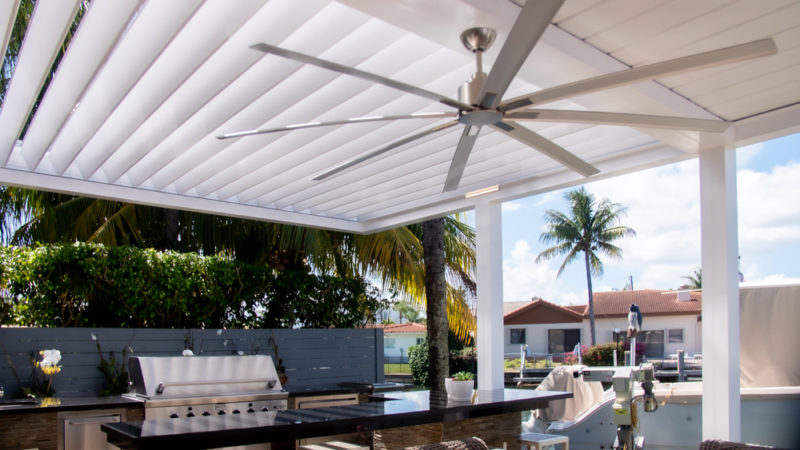 You can further enhance the structure by planting vines and climbing planters on the pergola to affect the natural habitat.
---
Wrapping Up
A pergola will definitely add to your home, especially if you like spending your time outdoors. Whatever pergola orientation you choose, just remember to consider how it will complement your outdoor space and whether it provides protection from sun and rain.
---