Installing a pergola attached to the house is a great way to add beauty and value to your house, while creating an outdoor space you can be proud of. Yet, choosing a pergola to perfectly complement your home's architecture and your lifestyle comes with many questions. One of the most frequent is whether you should choose a wall-mounted pergola attached to your house or if a free-standing option is the way to go.
To help you make the decision that's right for you and your home, we're breaking down the differences between the two as well as some of the top uses for each.
Here's your guide to choosing between a pergola that's attached to the house versus freestanding.
Pergola attached to the house
Attached or wall-mounted pergolas are exactly as their name implies and are attached to a wall of your home or to another structure, such as a pool house. Since that wall provides a portion of the support for the pergola, this type of structure will have two posts or columns to anchor it to your deck, patio or porch.
Choose an attached pergola to create:
1 – Defined areas within a larger deck
If you have a large deck area, creating a usable and beautiful design can be a challenge, which is easily solved by installing a pergola on a deck. Building a pergola transforms that open, undefined space from boring to breathtaking, adding dimension and giving each area its own purpose. Additionally, a pergola offers protection against the elements, such as rain, wind and sun exposure, giving you an outdoor living space that can be used and enjoyed in all seasons.
2 – A stylish front porch
Attaching a pergola to the front of your house can give you the front porch you've been dreaming of and the added curb appeal your home needs to enhance its value. With a wide range of designs available, your new porch can scream everything from stylish elegance to farmhouse chic.
3 – Outdoor dining and entertaining
Building a contemporary pergola is also a great way to add dining and entertaining options to your backyard space. Today's pergolas can feature everything from outdoor kitchens to LED spots that deliver just the right ambiance for your backyard. And with a pergola attached to the house, you get the true indoor-outdoor living you've been craving.
Freestanding pergolas
Unlike wall-mounted pergolas, freestanding options don't require a connection to your home or other structure. This means that the sky is truly the limit when it comes to your outdoor design.
Many homeowners use a freestanding pergola as a:
1 – Stylish sitting area
Nothing adds charm to your backyard better than a stylish pergola. Whether placed on a flagstone deck, surrounded by elegant landscaping, or simply used to anchor a gorgeously manicured lawn, a free-standing pergola can help you achieve the comfort and style that's perfect for your home.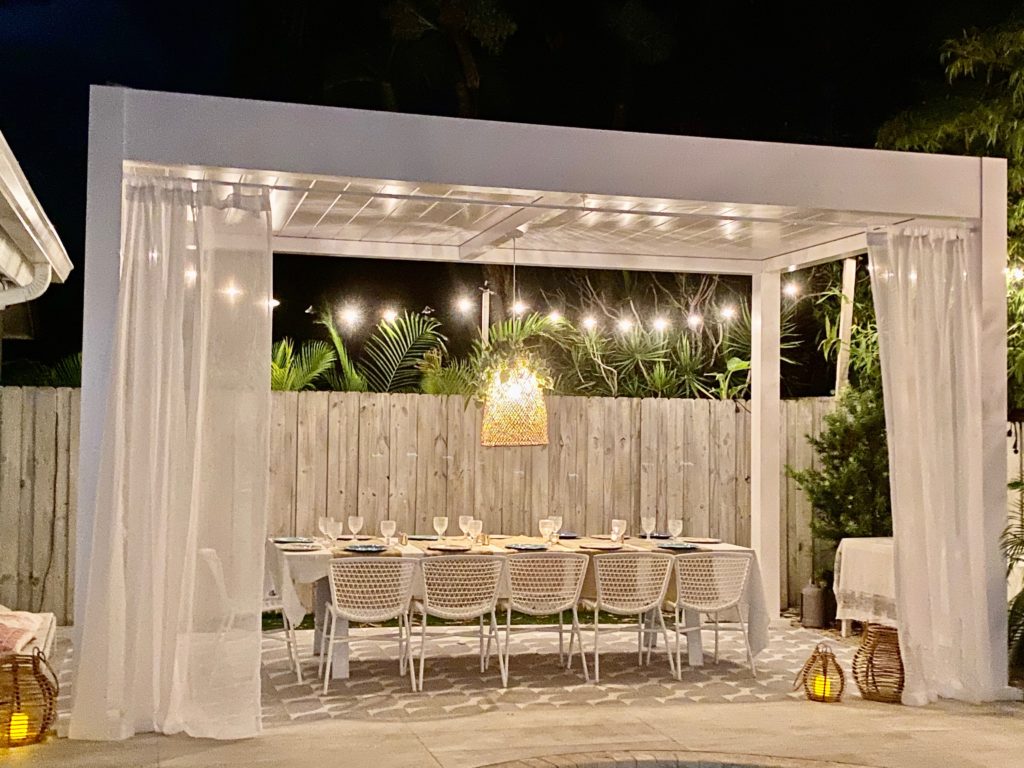 2 – Exclusive haven on the water
A freestanding pergola provides a flawless complement to your in-ground pool, transforming it from backyard fun to luxury retreat. And, with the protection a pergola provides from the sun, you can enjoy more time basking by the water.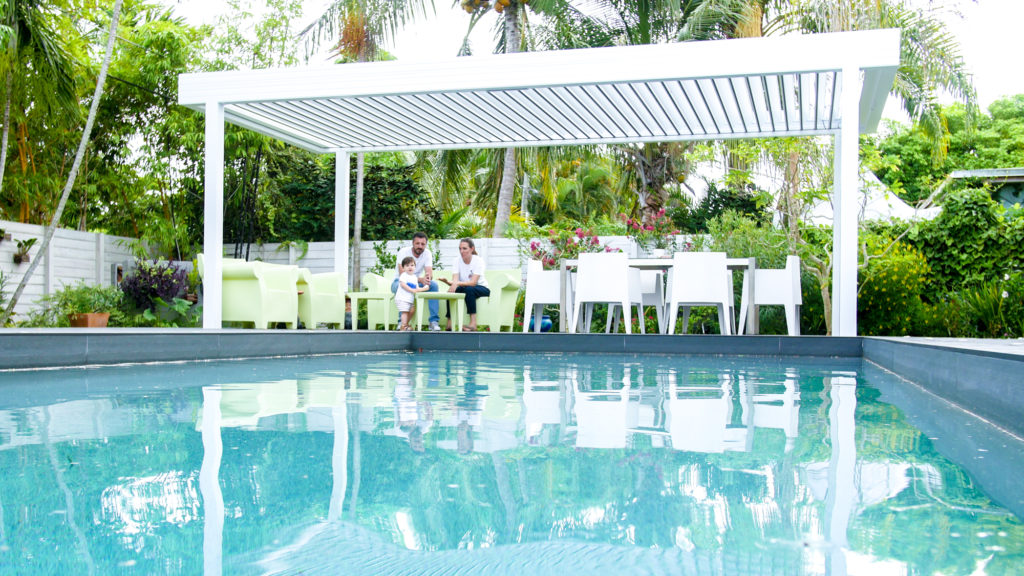 3 – Elegant carport
A carport is about more than just shade for your vehicle. It needs to match the style and beauty of your home, elevating its ambiance and delivering the beauty you need with the protection you deserve. Modern options look like standalone pergolas and may even be equipped with solar panels. This option allows you to produce your own electricity to power your car.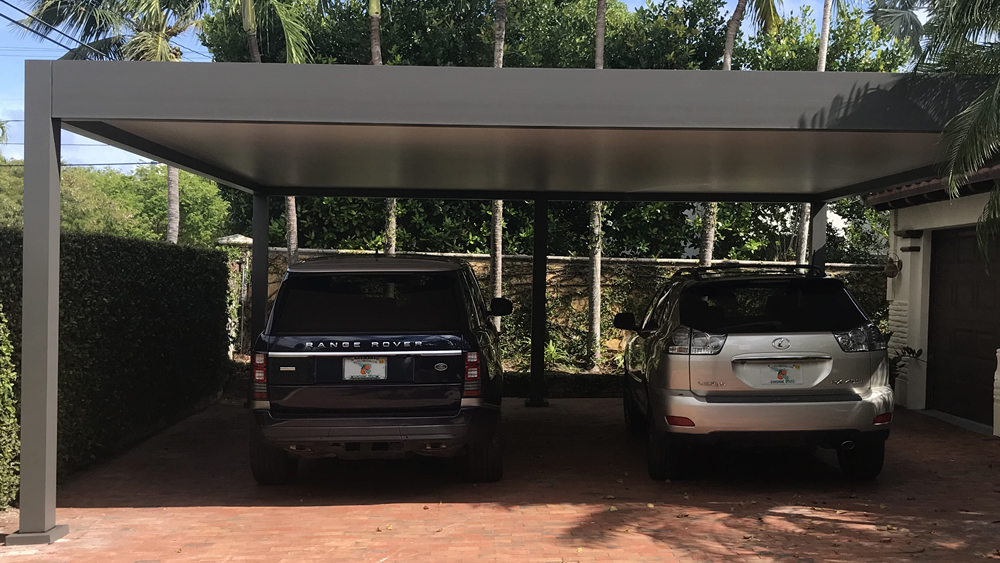 Find the pergola that's right for you
At Azenco, we've been crafting and installing the most advanced and stylish outdoor covers on the market for more than 20 years. Whether an attached pergola or freestanding option is in your future, we offer the sophisticated designs, including infrared heating systems, automatic rain and wind sensors, and climate control that deliver a truly luxurious outdoor space.
To choose the design that perfectly matches your outdoor space and fits your housing styles, from modern or contemporary to classic, contact Azenco today.