| | |
| --- | --- |
| Location | Miami Beach, FL |
| Type | Residential |
| Date | September 2020 |
Outdoor Project
The owner of this Miami Beach contemporary house with a small backyard wanted to extend the existing outdoor covered space that was too tiny to accommodate a well-ventilated lounge area.
The covered extension should be aligned with the building design to match the existing color contrast and create an effect of volume without preventing the daylight from getting into the house.
Product Choice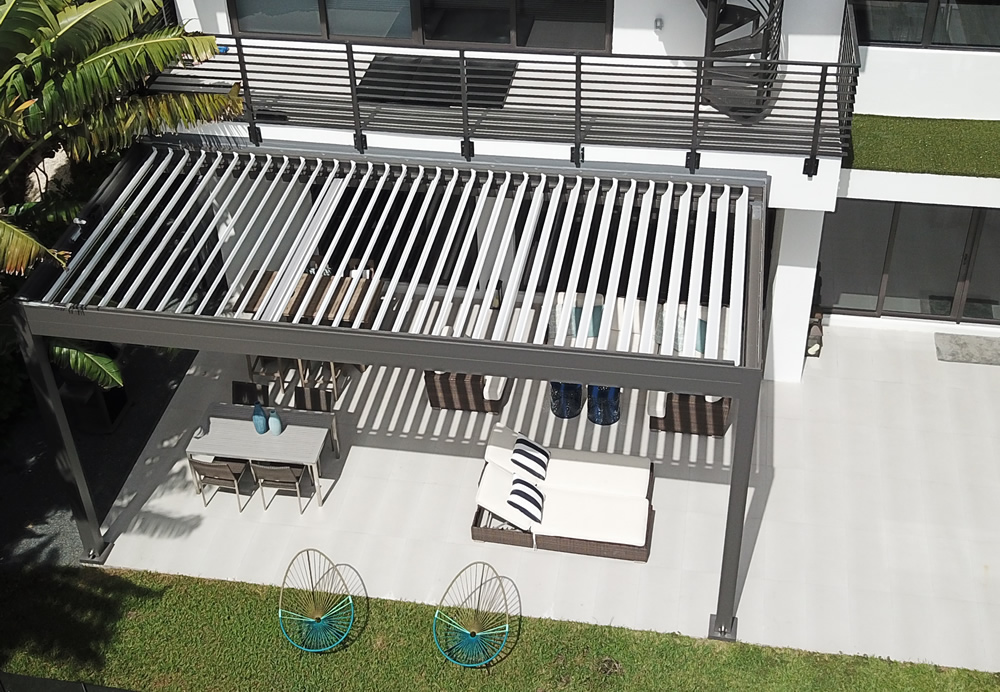 First of all, the customer relied on Azenco's hurricane safe products but also really appreciated the design and technical inputs provided by the team to meet their requirements. The result is remarkable.
Azenco was able to meet all the requirements. The two-colored pergola perfectly matches the building's original graphic interplay between grey and white. The covered extension effect has been enhanced by using only two poles and attaching the other side of the structure to the second-floor terrace. Two fan beams have been added to allow better ventilation to the dining and lounge area.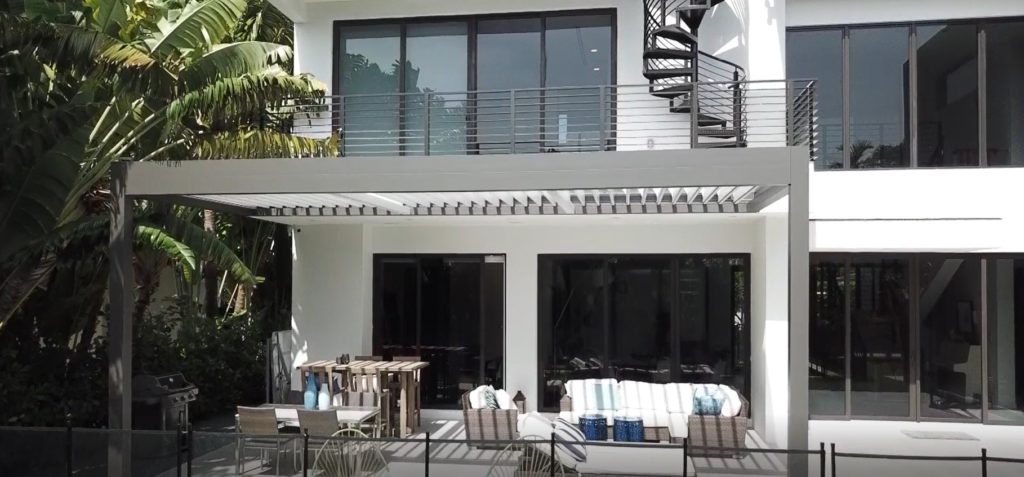 Turn around
Manufacturing: Custom-manufactured outdoor structure and louvers by Azenco. Delivery 2 weeks.
Mounting on site: 1 1/2 day by two technicians.