Carport with Insulated Roof
Give yourself a warm welcome when you get home. With R-CAR™, you'll drive into a carport with all the advantages of our pergolas:
custom engineering, a sleek design that complements any style and protection from the elements.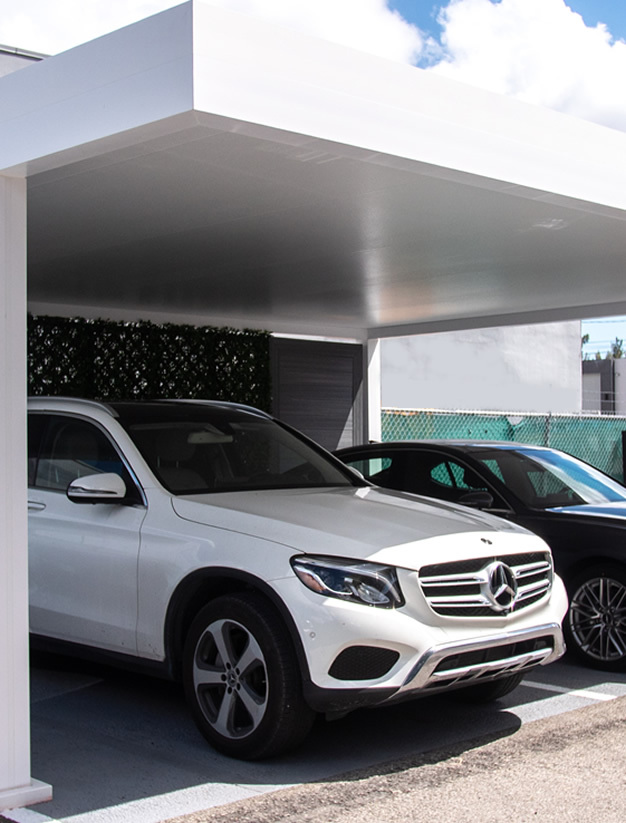 Comfort
Perfect outdoor parking solution that keeps the interior of any vehicle at an ideal temperature.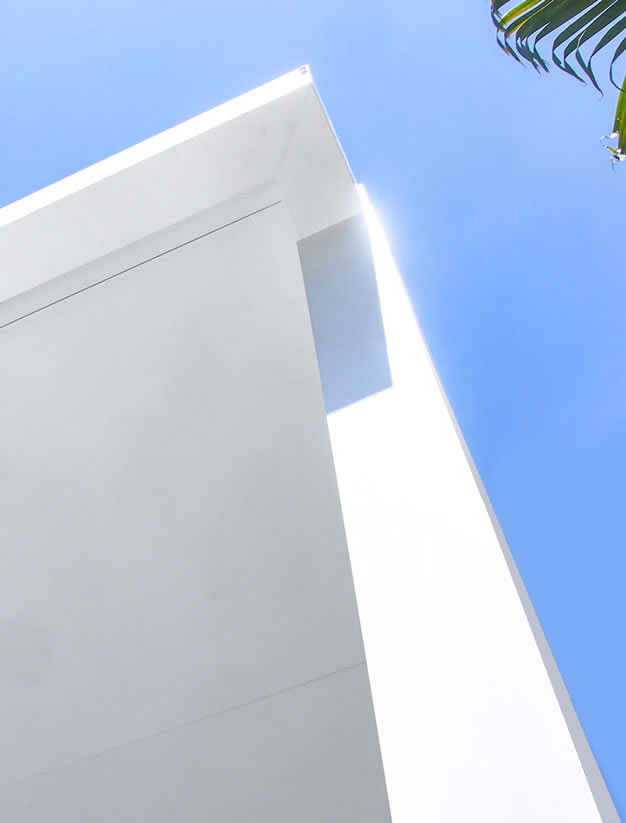 Weatherproof
Designed to stand up against sun's UV rays, rainstorms or snowfalls without fading or oxidizing over time.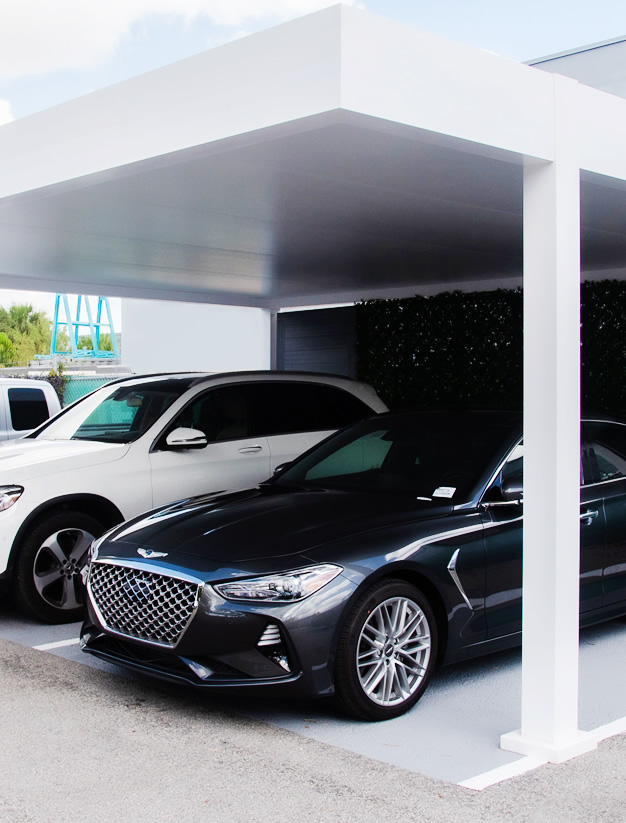 Custom drive-through access
Offset posts allow the driver to take the curve and park their vehicle easily.
Carport Insulated Roof
Optimized for Comfort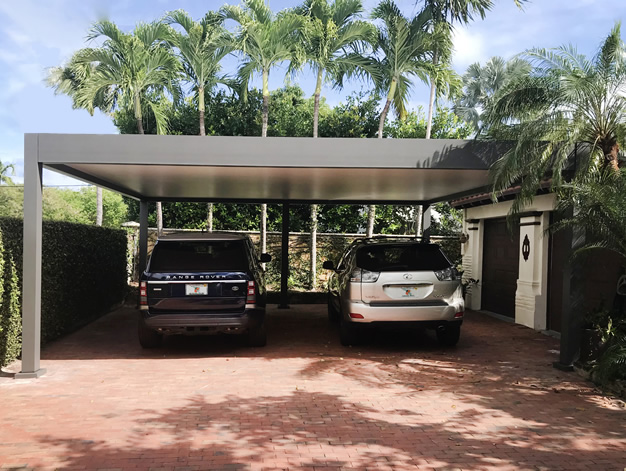 R-CAR™ is available in custom sizes to fit any car combination, with extended pillars available so you can accommodate your RV or boat.
We can mount it to your building or install it as a standalone, drive-through shelter. For the roof, choose from an insulated panel like the R-SHADE™ or a custom material that matches your building.
You can even add solar panels to produce green power for your EV. Like all our products, it's built for the elements – sheltered in luxury.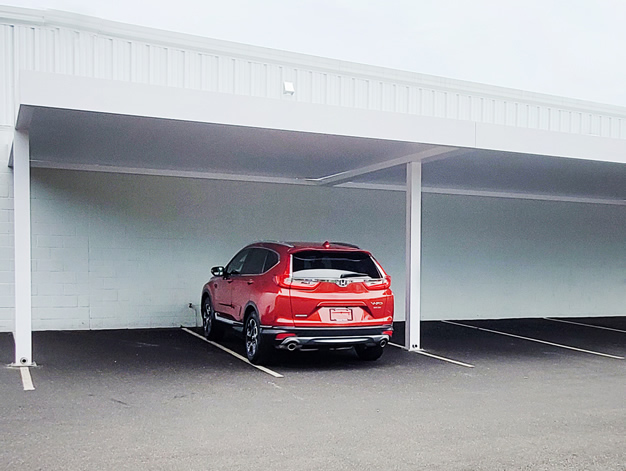 STRENGHT
Long-lasting powder-coated Qualimarine and Qualicoat aluminum structures come with a 10-year guarantee.
TAILORED SOLUTIONS
One vehicle 
Two vehicles 
Lean-to carport
Cars, trucks, boats & RVs
PROTECTION
Thick sandwich panel roof provides insulation and  protection. 
SOLAR ENERGY
Can be outfitted with solar panels to charge an EV or power embedded accessories.
Carport for all patios
Making life Better Outdoors
R-CAR™ carport benefits from Azenco's pool covers and pergola manufacturing experience and expertise.
With its sleek lines, this carport is perfect for outdoor parking.
Will not rust​
Made from high-quality thermo-coated aluminum certified Qualicoat Qualimarine for superior protection against harsh weather conditions without fading or oxidizing over time.
Enhance your driveway​
Ideal wall-mounted or standalone solution for outdoor parking to keep your vehicle dry during afternoon rainstorms and protect it from hail, debris or other potentially damaging storms.

Concealed Hardware
Powdercoating

When you're ready to step outside, we will be with you every step of the way –
from dreaming up your new space together to standing by you with an industry-leading warranty and service program.