ALL OUR OUTDOOR SOLUTIONS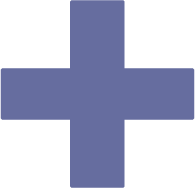 Azenco makes beautiful, functional and durable OUTDOOR products.
Enjoy your garden or terrace fully in all seasons and enjoy every ray of sunshine.
Protect your plants and outdoor furniture.
Cover your driveway so that your vehicle does not suffer from seasonal inconveniences.
Discover our unique range of outdoor covers, bioclimatic pergolas, awnings, and carports.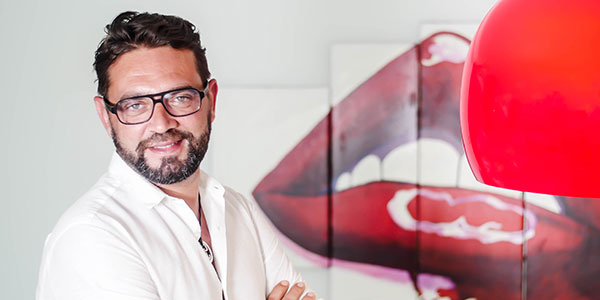 Azenco offers solutions adapted to any customer's needs that fits their outdoor lifestyle perfectly.
Azenco has been recognized as top-notch quality standards and design company that helps to beautify the outdoor global visual aspect.
We have in-house technicians who make home visits to our client's premises and work side by side with contractors and architects to validate dimensions and provide advice.
CHARLES CHAPUS – AZENCO – CEO
Azenco is a specialty manufacturer of a range of made-to-measure high-quality aluminum outdoor structures, including pergolas, pool enclosures, and carports. We take pride in our manufacturing process, combining European design, American quality, and unique expertise. Made in the USA, Azenco products are designed to complement any architectural style, with elegant clean lines and intuitive smart features that elevate your outdoor living space.
You've planned every detail of your home, from the layout to the color schemes to selecting furniture, lighting, and landscaping, and the shade structures for your outdoor livings space should embody that same style and elegance. From design to installation, Azenco will leverage its 30 plus years of combined expertise designing and manufacturing the finest outdoor structures to create your new fixed roof or louvered roof pergola, insulated carport or dynamic pool enclosure.
A Commitment to Your Satisfaction
We know that you have choices when it comes to protecting your deck, patio, pool or cars. You can feel confident in choosing Azenco for your project knowing that in our more than 30 years of combined expertise leading the outdoor structures industry we've refined the precision engineering that delivers strength and durability, while earning more than 20 new patents for our products and processes. And we've continued to integrate the latest technology throughout our product lines, from the intelligent robotic cutting and extrusions machines in our manufacturing facility to the smart sensor-automated louvered roofs featured in our pergolas.
Each of our products carries a warranty rooted in our engineering excellence and precision manufacturing. Our aluminum structures and attractive exterior powder coatings are warrantied for 15 years. The whisper-quiet motors which operate our motorized pergolas and pool enclosures come with 3-year warranties.
We invite you to explore how Azenco's outdoor solutions will turn your patio, deck, yard, garden or pool deck into an all-weather, year-round entertainment space that elegantly compliments your outdoor lifestyle. You'll find information about our R-Blade pergola, our weather-sealed motorized louvered patio cover. If a louvered patio roof isn't quite right for your space, consider the Azenco R-Shade patio cover, a solid roof pergola with insulated panels. If you require the flexibility of a shade covering that can be placed almost anywhere, our modular K-Bana customizable cabana is the perfect solution. If you're in need a carport, the Azenco R-Car is a sophisticated solution that will protect your vehicle from the beating sun and driving rain. You will also find details below about our patented pool enclosures, including our innovative three-in-one PoolDeck.
R-Blade: Azenco's Bioclimatic Louvered Patio Roof System
Enjoy your outdoor space, even as the seasons and weather change. The R-Blade is an aluminum pergola with louvered roof. With the R-Blade, you can tailor a louvered pergola to your property that adapts to whatever nature chooses to bring to your backyard. We'll start by custom engineering a design to compliment your home, whether you choose a pergola attached to the house for a seamless indoor-outdoor space, or built as a freestanding structure to create a distinct standalone space. The R-Blade pergola with its adjustable louvered roof system comes equipped with unique features, from twin-wall louvers that seal out the rain to smart sensors that automatically control the opening and closing of the louvers and hidden gutter systems for sleek exterior lines. With the R-Blade, you rest easy in the sun or shade. An array of optional smart sensors respond to changing weather conditions to create more shade when needed, close completely when it rains, or automatically open amid freezing or high-wind conditions to prevent damage. Your comfort is always top priority underneath the R-Blade pergola from Azenco. The R-Blade with its louvered roof delivers a seamless design.
R-Blade is an electric louvered pergola that senses weather. You can choose advanced options for your R-Blade pergola, such as our smart sensors. They do the work for you when the weather changes, opening and closing the louvers automatically so you can enjoy your outdoor living space regardless of the weather. The sensors trigger the louvers to close when it rains to keep you dry. When they detect strong winds, the louvers will open to protect your pergola from damaging updrafts. The louvers will also open to protect your pergola from frost, ice, or snow build up.
This adjustable louvered pergola integrates smart features with the latest technology for your convenience and comfort, with the remote that allows you to control the louvers and integrated LED lights, and screens. You can download the Azenco app to your smart device, so you can operate your motorized louvered pergola from anywhere, and program the automated sensor actions. Our app is available for both Apple and Android operating systems. Smart Home: If you have a smart home system installed, you can use it to control your R-Blade. Our automatic louvered pergola is compatible with Alexa, Google Home, Apple Siri, Control4.
R-Shade Pergola from Azenco is a Stylish Shade Structure
The R-Shade is another innovative and sleek option from Azenco for covering your deck or patio. Extend your living space while staying cool and dry under this solid-roof pergola. The R-Shade features fix insulated panels that help regulate the temperature of your outdoor living space. Water drainage stays out of view with the integrated gutters that channel runoff away.
Whether you want your R-Shade pergola attached to the house or built as a freestanding structure, Azenco will custom engineer a design to perfectly fit into the architectural style of your home. Waterproof and wind-resistant, the R-Shade delivers the strength to stand up to even hurricane force winds.
In addition, you can customize the R-Shade to fit your unique lifestyle by adding options such as a ceiling-mounted fan, LED lighting for elegant evening entertaining, and integrated screens to ensure privacy and keep insects at bay. If you'd like to go green and produce your own energy, you can even add solar panels to the roof of your R-Shade pergola to power your garden lights and electronics.
R-Car: Sophisticated Coverage for Your Car
When you need to protect your car from the elements, choose a carport that welcomes you home with a sleek design and premium features. Custom engineered for your property's unique architectural style, the R-Car from Azenco brings you the protection of a carport with the advantages of our pergolas.
R-Car is available in one or two-car standard sizes, with extended pillars available to accommodate your RV or boat. The carport can be mounted to a building or installed as a freestanding, drive-through shelter.
The R-Car is flexible to fit your design aesthetics allowing you to choose from the R-Shade insulated fixed-roof panel from Azenco or customize the roof material to match your building. If you have an electric vehicle or just want to produce your own green energy, integrated solar panels can turn the roof of the R-Car into a power generator.
K-Bana Freestanding Modular Cabana: Easy, Elegant Upgrade
The K-Bana is an award-winning, modular, freestanding cabana from Azenco that enables you to create a flexible outdoor escape just about anywhere. You can customize the K-Bana from roof to floor and, with its clever self-leveling footings, the K-Bana can be installed on a patio, deck or even in the uneven grass or garden.
The K-Bana is available in three standard sizes that can be installed independently or combine in varying arrays to create a totally custom design. You can choose a fixed, insulated roof, and manually adjustable louvred roof or automated louvered roof controlled with an intuitive sensor system. Wall sections can be customized with sliding doors, fixed or adjustable louvred walls. The K-Bana's floor system is ready to customize, along with options for a fan, screens and LED lighting.
Key Highlights of the Azenco K-BANA: Modular design can be mixed and matched to fit any space or lifestyle, dual-walled aluminum louvers let you customize the light and keep rain out, integrated gutters keep you dry and hide drainage out of view, wind-resistant strength protects you and your property
Pool Enclosures from Azenco: Safe, Stylish, and Simple to Use
Enjoy the convenience and protection of a motorized pool cover that matches the style of your home. Azenco pool enclosures offer a direct line to our European heritage and sensibility, building on decades of experience. Our pool covers and pool enclosures are customized to fit any-sized inground pool and enliven your unique poolside lifestyle. An Azenco pool cover will enhance the look of your pool area—from our simple and elegant options to the mechanized three-in-one PoolDeck which elevates any inground pool into a dynamic entertainment space that transitions from deck party to pool party at the push of a button.
V-Slide: Enjoy simple, elegant protection for your pool with our slatted pool cover. The V-Slide cover is installed above ground, and it opens and closes with the turn of a key so your pool is always ready when you are. You can finish the look to fit in with your outdoor space by selecting either wooden slats or PVC in two colors.
Neo: With stunning curves, a unique nested design, and a solar powered motor, Neo can cover or uncover the entire pool—or one section at a time. It is stylish, lightweight, and strong enough to protect your pool from weather and debris.
R-Design: Swim all year long enjoying the sun from beneath the glass enclosure, or transition to the open air at the push of a button with the R-Design from Azenco. The mid-height roof of this pool cover creates a true poolside living space, while taking advantage of the clever nested design which allows you to choose how much of the pool you want to uncover depending on the weather.
PoolDeck: Whether you want to go for a dip or gather for a pool party, the Azenco PoolDeck helps you maximize every inch of your outdoor space. When it's time for a swim, press a button and the insulated, solar-powered cover will open in seconds. Close it up when you're done to keep your pets or children safe. When closed, the PoolDeck becomes a strong and stable deck to hold your patio furniture and accommodates a crowd of friends so you can take advantage of your expanded entertaining space. The Azenco PoolDeck comes in a variety of modular sizes to seamlessly blend in with your pool and its surroundings.