Recent years have been of change for businesses. Optimizing a covered outdoor dining space for year-long use to increase capacity and revenue has become a must. And by and large, the industry that has seen arguably the largest impact has been the hospitality space. Restaurants, bars, and hotels have not only faced, and may continue to face, shuttering by governmental authorities, but have also been hit with extensive reopening requirements in many places.
Even when these businesses can servicing customers again, limits on indoor capacity, table spacing and more have resulted in the need to extensively rework past practices, in order to not only survive but thrive in this post-pandemic world.
While for many this has meant turning to covered outdoor spaces, the move in itself has created its own challenges. After all, how is a restaurant supposed to welcome their guests in an enjoyable setting that works in all weathers?
Because of this, hospitality-based companies are looking for ways to optimize their business outdoor living space. In fact, they are leveraging high-quality, elegantly constructed outdoor pergolas and coverings.
Covered Outdoor Dining Space: 5 Prime Business Opportunities
In fact, businesses that are ahead of the curve are embracing the need to provide covered outdoor dining spaces for many reasons:
1 – Increases capacity
Whether a hotel, bar, or restaurant has been allowed to open for indoor dining or not, leveraging covered outdoor dining space for extended customer seating can be a big win when it comes to increasing capacity.
Additionally, in areas that have seen indoor dining put on hold for any period of time, taking steps now to create comfortable outdoor dining options, means being prepared for the type of regulations we have already seen.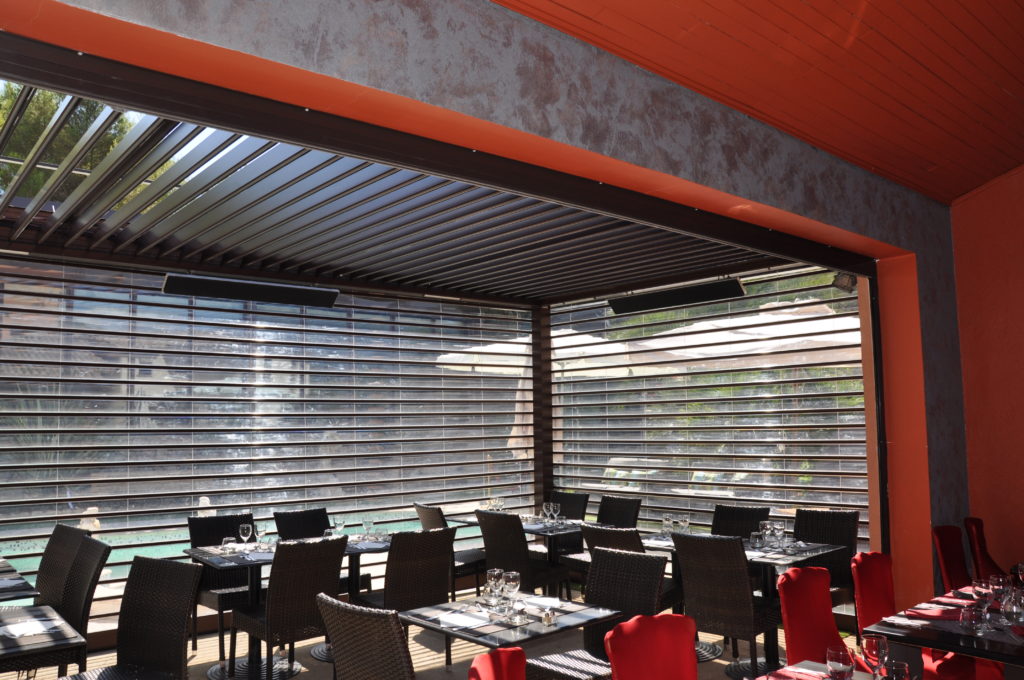 2 – Offers different settings
Business owners are also turning to covered outdoor dining space, such as a covered restaurant terrace. In cases where both indoor and outdoor dining is open, customers can choose which space they are more comfortable with. They can choose the area that fits their vibe and needs.
3 – Transforms outdoor space into additional indoor space
A covered outdoor dining space can mean a transformation of an outdoor area into an additional indoor space, when necessary. By opting for the right pergola, restaurants can ensure their customers are protected from the sun, wind, rain, and more. It's like bringing the outdoors in.
4 – Enhances outdoor space design
Optimizing a company's outdoor living space can also be used to enhance the design of the business. Selected shade types can create large covered areas, intimate islands, covered patio oasis, and more.
5 – Increases revenue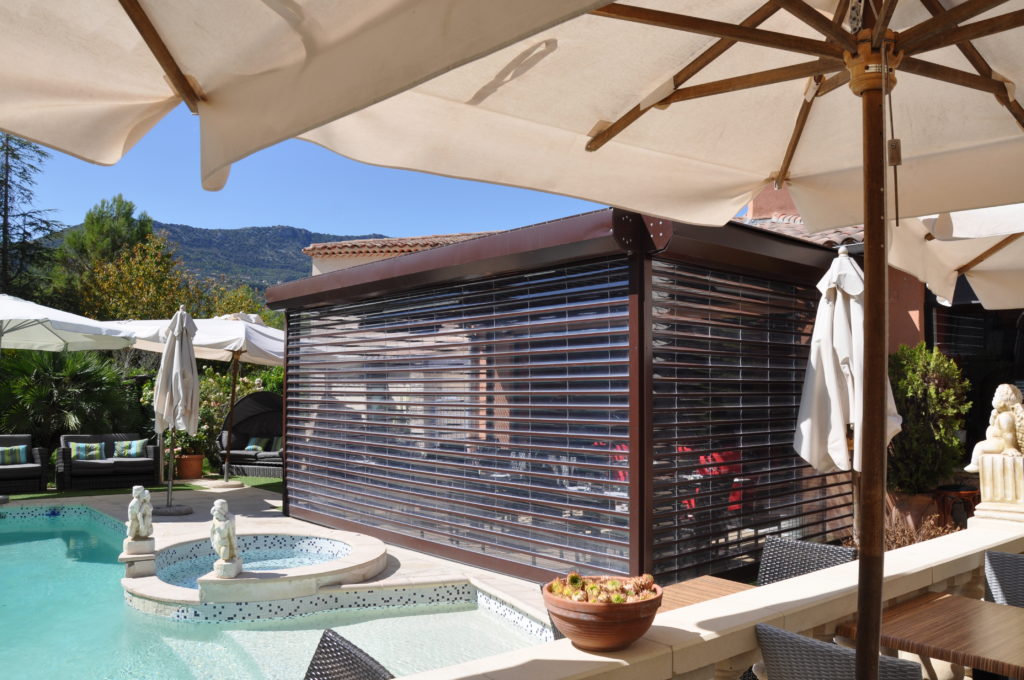 Finally, covered outdoor dining is a great way to increase revenue, especially in the age of COVID-19. Restaurants, hotels and bars that leverage the outdoor area available and create comfortable dining areas can continue to welcome guests.
And businesses that put a premium on serving up a high-quality outdoor setting will also benefit from increased loyalty.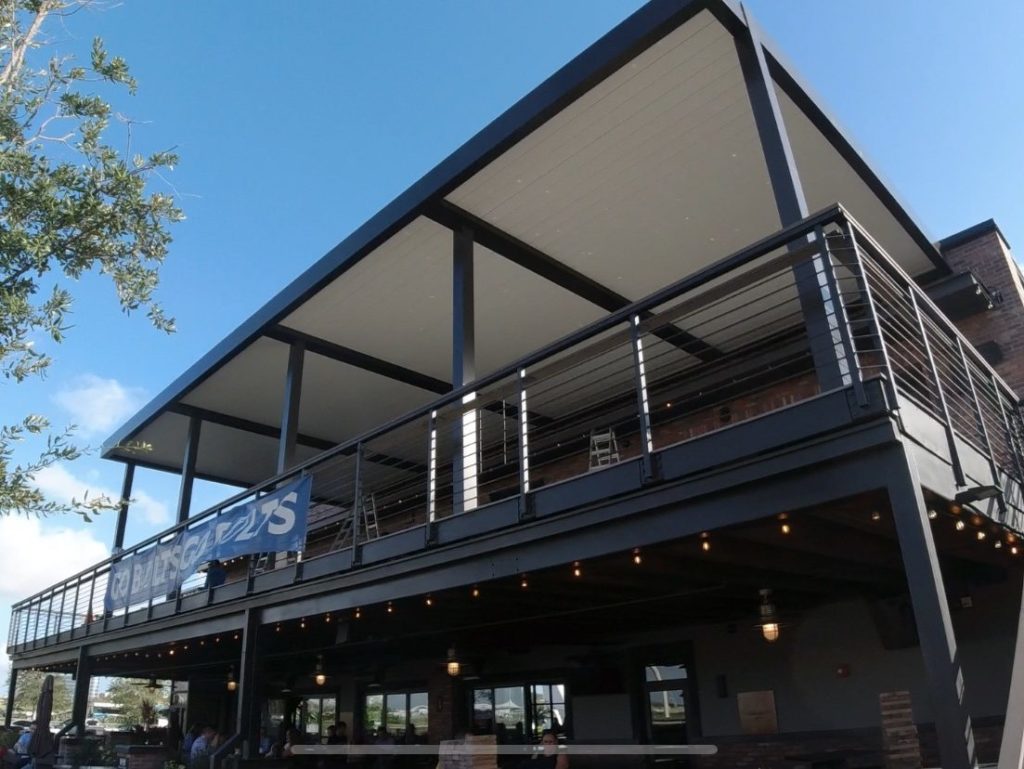 The Importance of a High-Quality Provider
Despite all of the potential opportunities the importance of choosing a high-quality product provider is crucial for many reasons:
Expertise – Many businesses still choose a contractor for their outdoor spaces simply by looking up companies in the local area. However, the know-how that comes with a provider who specializes in outdoor pergolas and designs provides peace of mind that the coverage option will work long term and can even save money down the road.
Product durability – It is also the best choice for ensuring that the outdoor covered dining created is resistant and durable.
Easy-to-use – Employees have enough to worry about without having to worry about covered dining setups. This makes choosing simple, turnkey outdoor coverage solutions key to successful implementation.
Technology that works – While some other providers may offer automated systems, choosing an expert means leaving the worries behind.
High-quality service – Finally, it's vital to opt for a provider that focuses on customer service, one who architects, contractors, and designers themselves choose because they know their project will always receive the highest attention to detail.
All of these reasons and more are what have made Azenco International a leading provider of outdoor dining coverage.
With a cutting edge production facility in the United States, leveraging precision machinery and next-generation patented designs, Azenco is known for premium products that optimize outdoor living, delivered with unfailing customer service.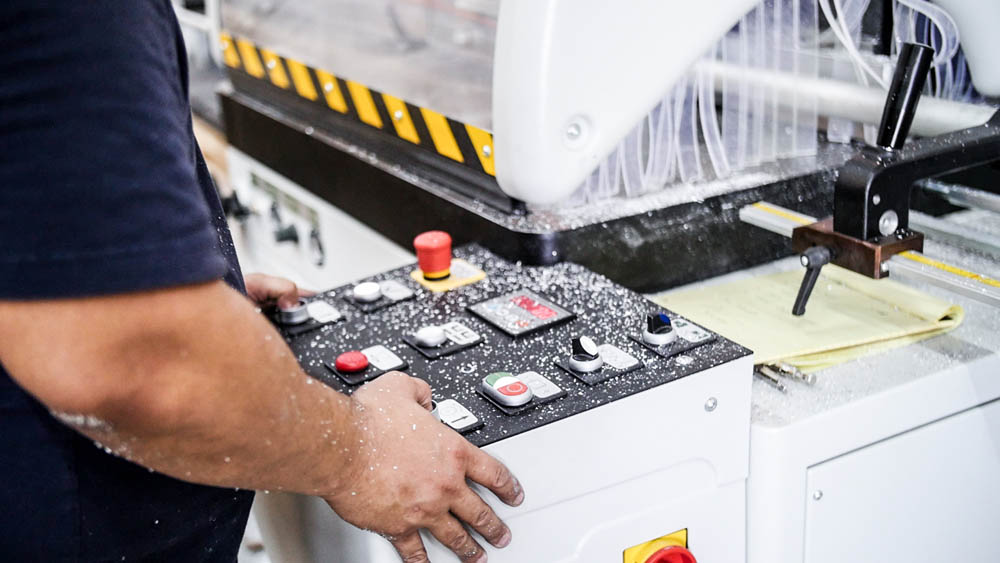 The Best Choice for Covered Outdoor Dining for the Hospitality Industry
With that said, many businesses, which are realizing the need for premium covered outdoor dining space for their guests, are still wondering what the best option is to create this space. Luckily, the answer (or choice of answers) is easy.
Outdoor pergolas are the clear choice due to the adaptability and function they provide. However, traditional wooden options perform poorly for the industry. Instead, optimizing outdoor dining spaces is best done using either pergolas with insulated sandwich panels or with a motorized louvered roof. That's because these options are capable for providing:
Protection of guests and furniture from sun, rain, and even snow
A choice to either let the sunshine in or bring shade to guests
Easy use with a simple remote control
Unique design that fits all styles of architecture: modern, contemporary or classic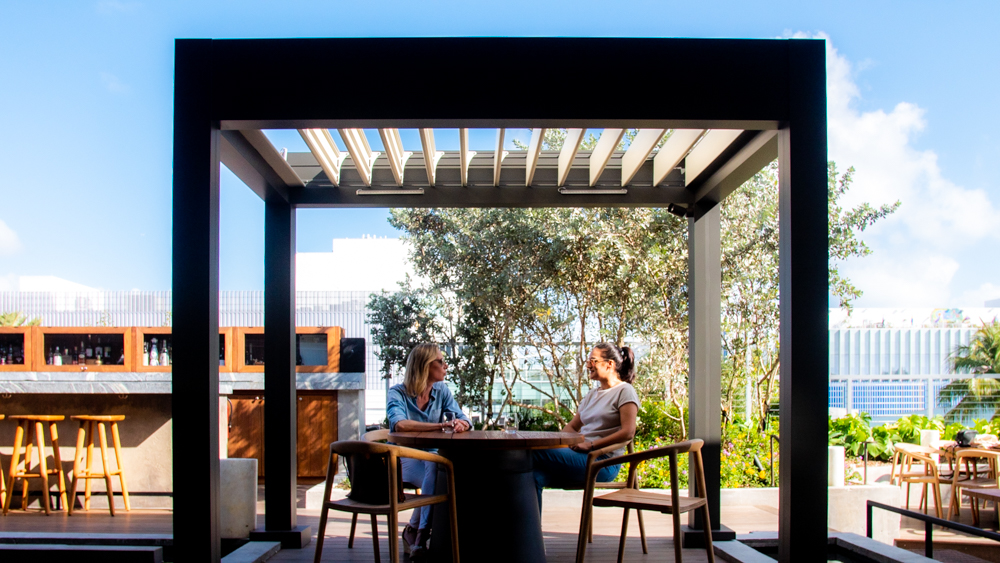 These are features that Azenco has incorporated into two of their most popular designs. The modular and adaptable R-BLADE, a bioclimatic, motorized louvered pergola and the R-SHADE, insulated roof pergola, featuring elegantly clean lines.
Which Pergola Is Right for Your Business Outdoor Space?
In order to decide whether the R-BLADE or R-SHADE is the better option for meeting the needs and budget of a hospitality business, it's important to consider the unique-in-class features each brings to the table.
R-BLADE Features:
R-BLADE offers dual-wall louvers that are completely UNIQUE in the market for better sealing, gapless, and enhanced resistance.
R-BLADE is fully modular and can be free-standing or wall-mounted and is made using only the highest quality materials.
Options to choose from include an infrared heating system, rain/wind sensors for automatic closing, LED rail or spots, and screens.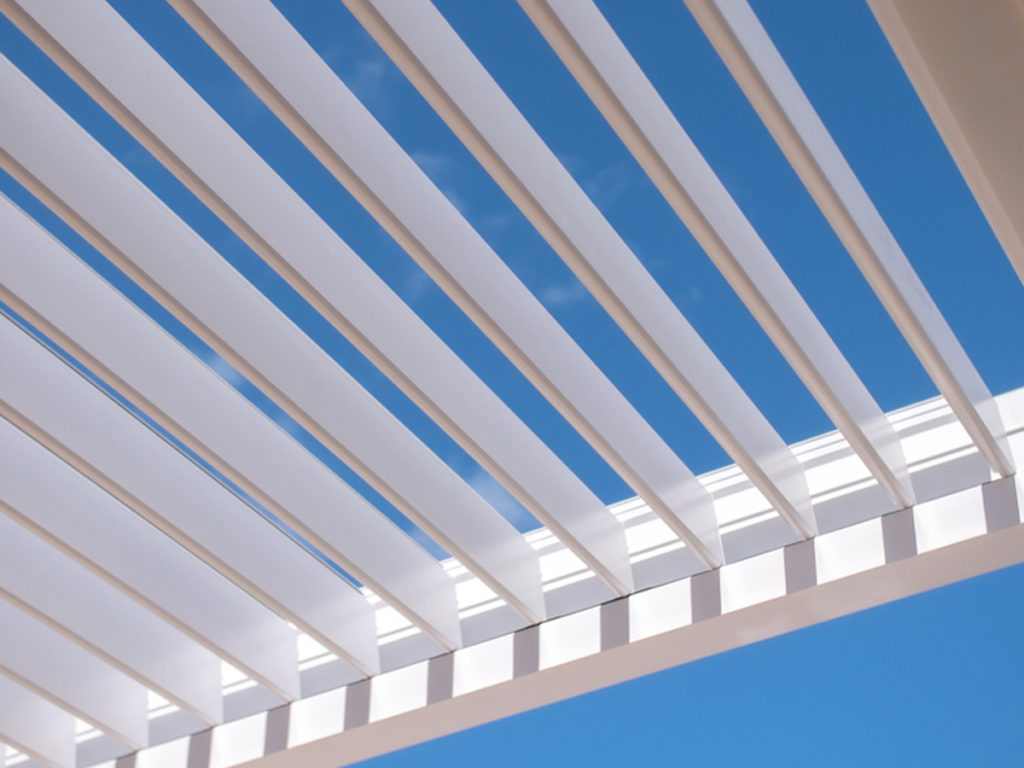 R-SHADE's features include:
An insulated sandwich panel for 100% protection from the sun and the rain and regulation of outside temperature
A waterproof design for outdoor comfort
NOA compliance, which meets High-Velocity Hurricane Zone requirements
Fully adjustability
Can be equipped with solar panels to produce your own electricity.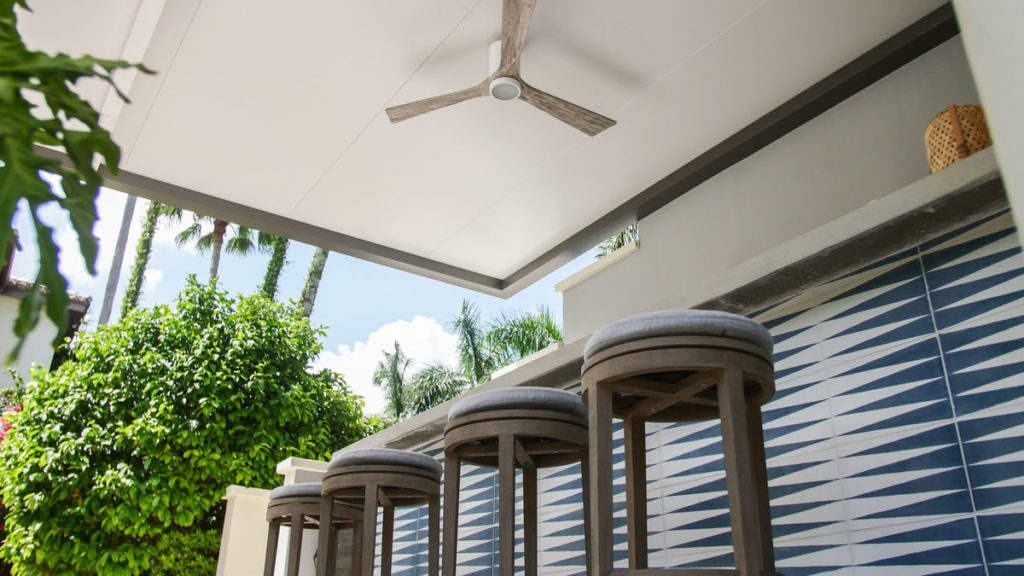 And both products feature no visible hardware, integrated gutter systems and unique drain parts to keep the area under the roof 100% dry. The look and feel can be enhanced by Corbel ends and design-friendly lighting.
Both pergolas also come with additional options that can be added to further enhance guest and employee comfort. These include beams for ceiling fans, insect and solar screens, and LED dimmable lighting.
Why Choose When You Can Combine to Get the Best of Both Worlds?
However, in deciding which type of pergola is right for creating the perfect outdoor dining space for a restaurant, bar or hotel, the good news is that there's not necessarily only one correct answer. That's because any project can combine both types of roof, in order to leverage the unique benefits of each.
For example, the solar system could be used and then parts of the roof could be opened and closed as needed or an outdoor employee area, like the bar or reception, could be permanently closed to provide better work conditions and optimize the price.
The choices and benefits to be gained are numerous.
The Trusted Experts in Covered Outdoor Dining
Azenco counts more than 11,000 projects to its credits, making the company one of the most reliable manufacturers in the market today. With a cutting edge production facility, unmatched expertise, and patented designs, Azenco is the clear choice when it comes to creating outdoor dining spaces.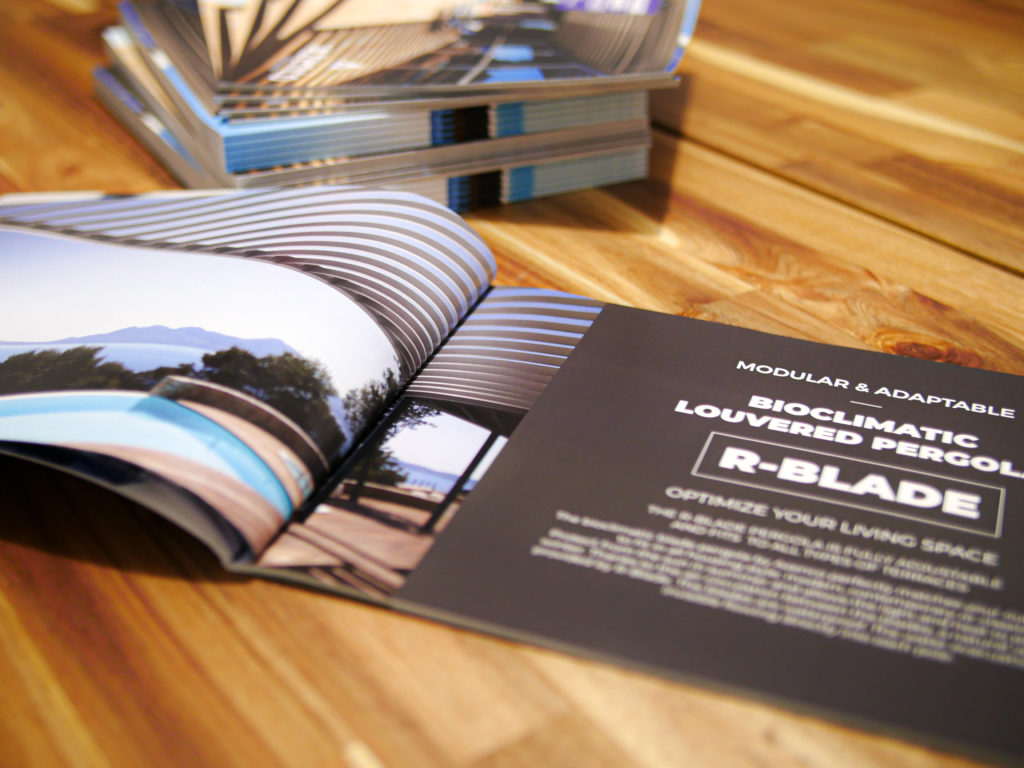 So, if your business is ready to optimize your outdoor space to increase the ability to serve guests during the age of COVID-19, Azenco is here to help building a pergola for your restaurant.