Can a pergola offer more than other patio covers such as a gazebo, canopy, or shade sail?
Spending time outdoors, whether simply relaxing with family or entertaining friends, can bring hours of enjoyment. However, rain, wind, and scorching conditions can keep you from getting the most out of your outdoor space. That's why many people turn to shade solutions, such as patio covers and pergolas to create a covered porch that can be appreciated in all kinds of weather.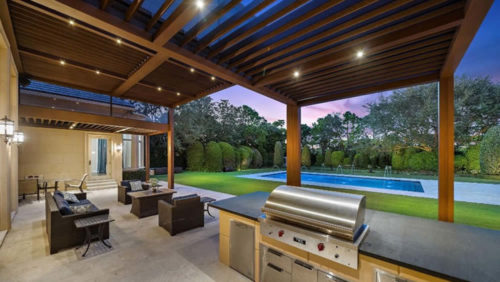 However, if you've already begun looking at the numerous shading options available, you may be wondering not only which solution can provide the most benefit immediately, but also which type of outdoor shading can help add the most value to your home in the long run.
That's why we're breaking down the different outdoor shade solutions you have to choose from and taking a deep dive into their pros and cons, so that you can make the decision that's right for you.
---
Different Types of Patio Covers
First, let's take a look at the different kinds of patio covers, including patio gazebos, patio canopies, shade sails and awnings. While some of these covers require creating an extension of your home, others may act more as a pop-up shade, requiring assembly and take-down as you use it.
Patio Canopy
A patio canopy is generally a tent-type structure that costs $35 to $1000 depending on the size, features, and weight you choose. This solution is affordable and offers shade and some level of protection against wind and rain, which can be taken down and put up where and when you need it.
A canopy also comes with a number of downsides. Negatives include lack of design aesthetics, since canopies don't blend seamlessly into your home's design, as well as fading of the material, lack of lighting, cooling options and more.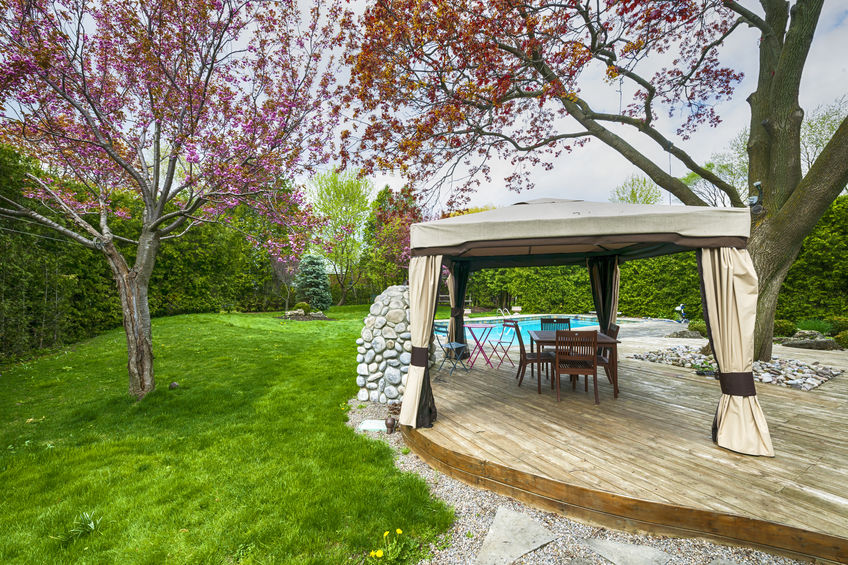 Shade Sail
Unlike canopies, shade sails are actually attached to the wall of your home. While this allows for an improved look over canopies, these often come as kits that require assembly as well as an attachment to a wall of your house. While these do offer shade and even UV protection, placement allows for wind, rain, and other elements to intrude on your outdoor time. And like with canopies, options to improve lighting and cooling are limited to non-existent.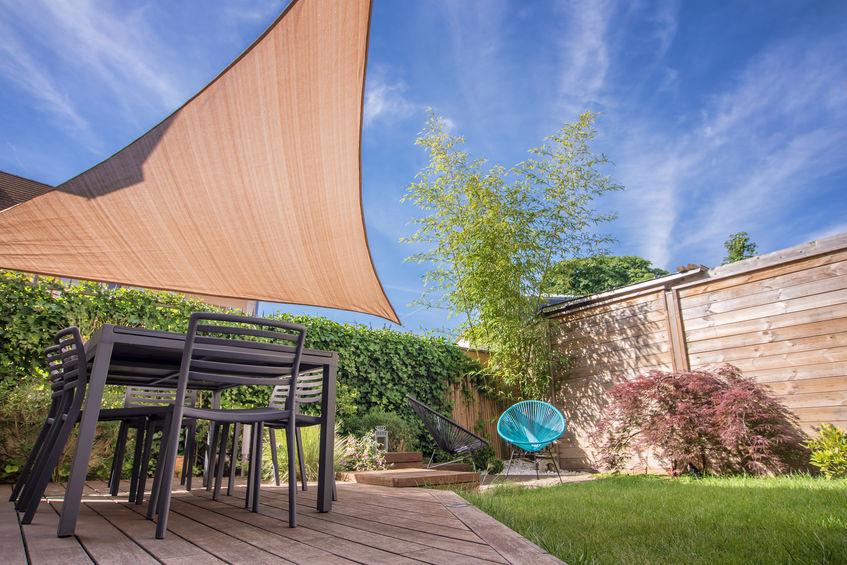 Awning
You may also have seen patio covers made of fabric, aluminum, fiberglass, wood or other material. Awnings are often retractable and extend outward to cover your patio, deck or porch. They are a step or two above both canopies and shade sails, since they create a flexible outdoor space that matches your design, including options like misting systems.
All in all, your retractable awnings will cost anywhere between $2000 and $3500.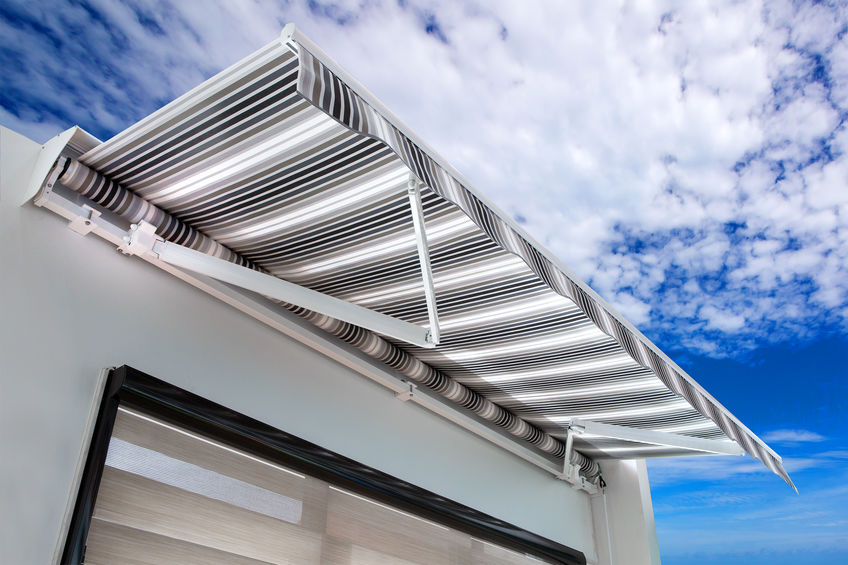 Patio Gazebo
Finally, you can even install a gazebo on your patio. These structures are completely separate from your home. On average a gazebo will cost you $6336.
Shaped in the form of an octagon, with a domed roof that is supported by eight symmetrical pillared columns, a gazebo provides a beautiful seating environment. However, since the structure is separate, you and your guests can face exposure to the elements as you move to and from home to gazebo, which can make them less usable, during some seasons and types of weather.
This makes it important to size your gazebo properly before investing in one. A standard-sized gazebo can cost $1,500 to $7,000, depending on what kind of add-ons you get for it. But if you are willing to make the investment into a bespoke custom-built design, expect to pay $5,000 to $10,000.
However, gazebos may require permitting in addition to the time and money that goes into construction.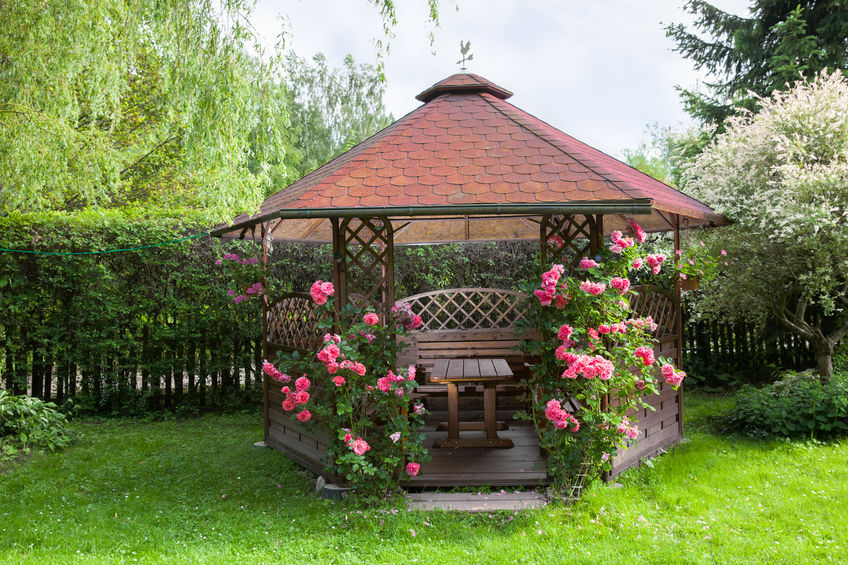 ---
The Benefits of a Pergola
A pergola on the other hand offers all of the benefits of the other patio cover solutions, with fewer drawbacks plus some added perks.
Pergolas of the past were mainly build using wood, requiring extensive maintenance, and fixed open rafters. Today's pergolas offer cutting-edge materials, new finishing touches, contemporary designs and exclusives options to bring more pleasure, comfort, and security to your garden or outdoor space.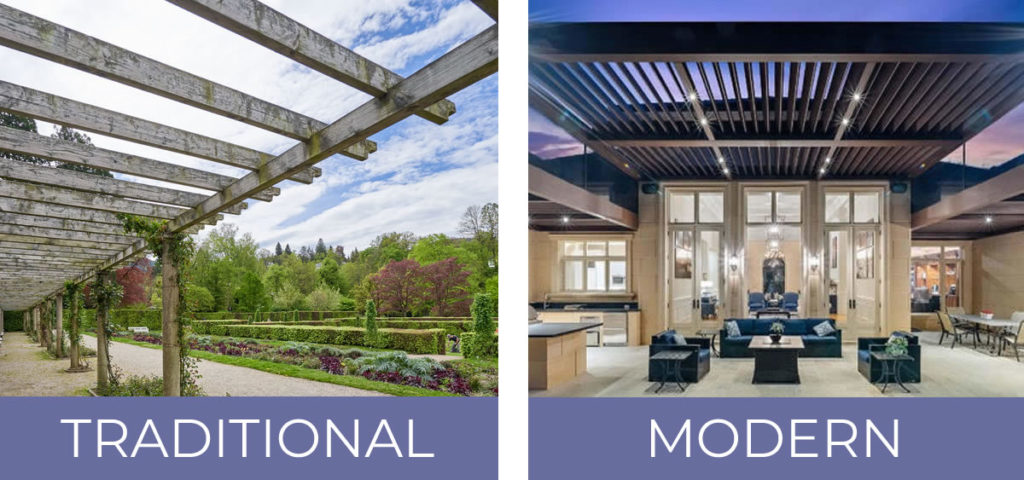 ---
Pergola Patio Covers
Today's pergolas integrate well with the ambiance and feel of your home, allowing you to create your desired aesthetic looking.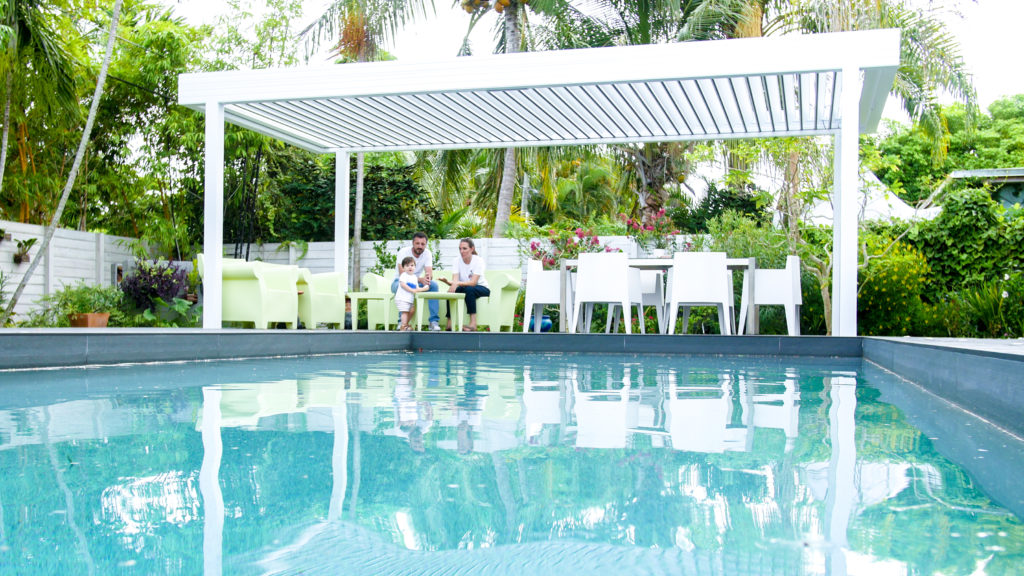 Whether you choose a free-standing or wall-mounted pergola, options are now available such as:
A motorized louvered roof, which protects from the sun in summer, yet allows the light and heat to penetrate in winter
Rain sensors for automatic closing
Wind sensor for automatic opening in case of strong wind
Temperature sensor for automatic opening in case of snow or frost conditions.
Invisible gutter systems to drain the rain away and keep the patio area dry
Infrared heating system to make spending time outdoors more comfortable
LED lights for the perfect ambiance
Solar and insect screens to protect you and your family
Whether you want a pergola that's attached to your house or a standalone masterpiece in the yard, expect project budgets to vary. The cost for these custom-built structures depends on the technical aspect provided by the manufacturer, the precision of the manufacturing process, the automation system offered, the finishing and options used, and the size of the project. The same goes for insulated roof pergolas.
Wooden pergolas can cost anywhere between $2500 and $6000. On the other hand, steel pergolas go for $30 to $60 per square foot.
Overall, choosing a pergola means leveraging all of the benefits of a patio cover with added style and convenience. It can add value to your home and enjoyment to your life both now and in the future.
---
Pergola Covered Outdoor Kitchens
One of the hottest trends in outdoor design in recent years has been the addition of full-outfitted outdoor kitchens and dining spaces. Building outdoor countertops with embedded grills, pizza ovens, barbecues and smokers creates a true family destination for a summer evening dinner or celebratory family gathering. These in-demand amenities also have a significant impact on home values, and are highly demanded amenities with homebuyers.
When designing your outdoor kitchen space, make sure to make a detailed evaluation of your outdoor kitchen roof options. A fabric roof or sun sail will offer minimal protection from sun and rain limiting the time you can use your outdoor kitchen, while more robust solutions like a modern pergola will ensure the space is protected and available for entertaining in any weather. In designing the pergola for your outdoor kitchen, you can choose a motorized louvered or fixed roof. The former will allow the optimal flexibility in the sun/shade balance, while the latter will create full-time shade on the patio, but both will create the all-weather protection you need for your outdoor kitchen.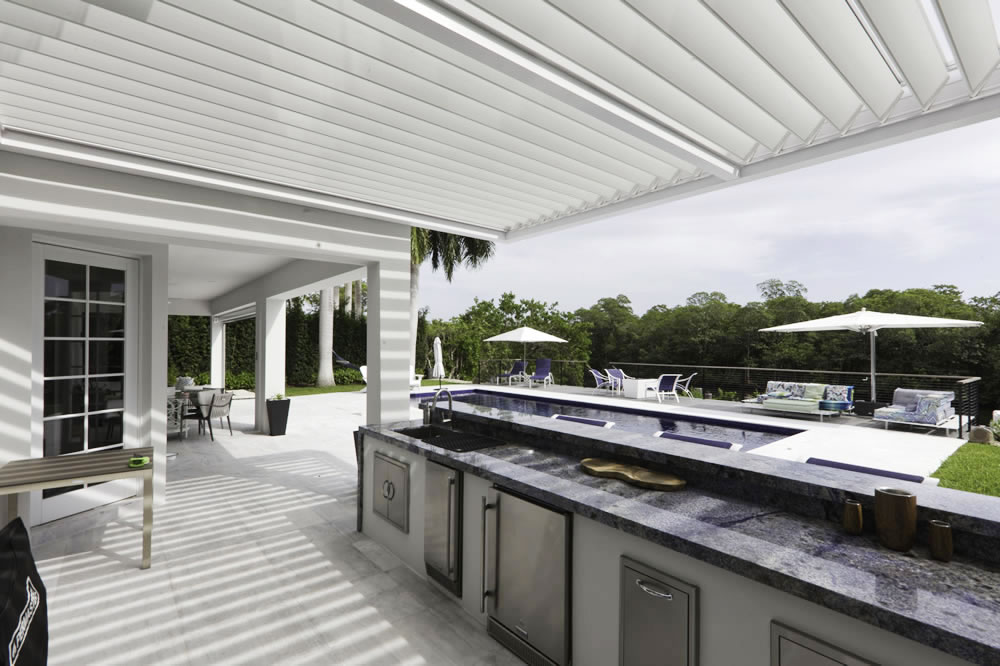 ---
Greenhouse Gazebos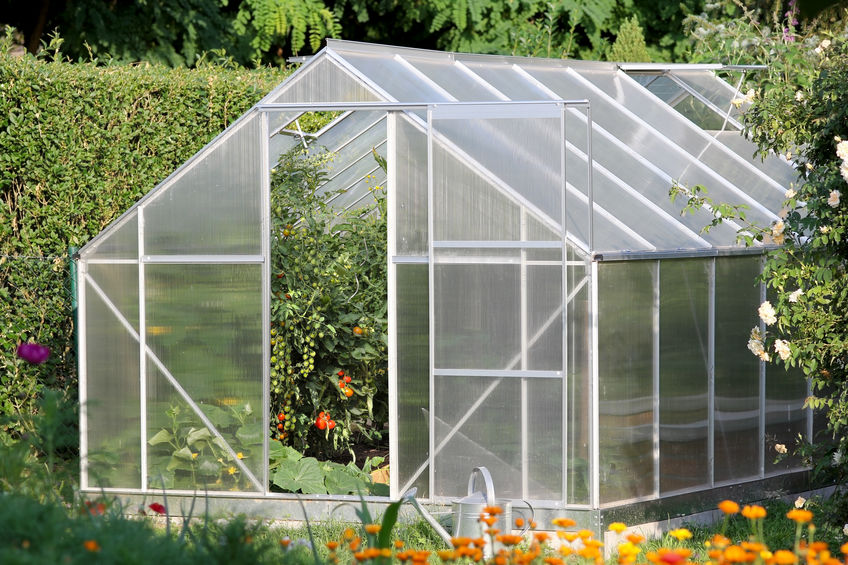 If you're a gardener with a nice, large backyard, a greenhouse gazebo will be perfect for your plants. It can not only safeguard your favorite foliage but provide them with the appropriate shade and natural light.
Greenhouse gazebos are sheds that house your plants within a glass-paneled or a wooden paneled pergola. Not only are they brilliant for plants that do not require much sunlight, but they also enhance the beauty and décor of your overall outdoor space.
The type of materials used in the design can affect the cost of a greenhouse. For example, added shade, glass panels, additional ventilation, and irrigation systems can increase the costs. Contrary to popular opinion, backyard greenhouse gazebos do not have to be super large and expensive to be effective. They can be small, compact, and even hoop-styled to cover your garden beds. On the other hand, you can have an elaborate greenhouse with tables, benches, and a workspace inside for a more exquisite taste.
If you want a gable roof greenhouse measuring 10' x 40' inches, it will cost you around $10,000. But depending on the add-ons, the cost can go up to $35,000, so choose wisely.
The most affordable greenhouse gazebo is the hoop-style gazebo which can cost as little as $1,000. The most expensive greenhouse gazebo style is the commercially-styled, centrally-heated gazebo measuring 20' x 100', costing a whopping $35,000.
There are also two different types of greenhouses: freestanding greenhouse and attached greenhouse. The attached greenhouses are slightly more expensive than a freestanding greenhouse, mainly because they require more heating options and costly materials.
---
Ramada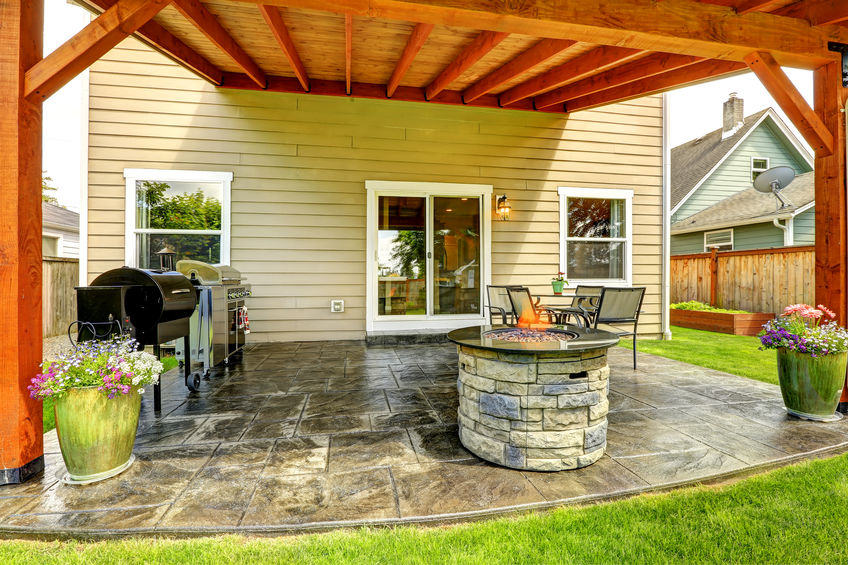 Ramada is a freestanding structure similar to a pergola but with a closed roof. Unlike a pergola, a ramada provides complete shade from the roof and the sides as well as adequate protection from the rain. Because the closed top traps heat, a ramada is sometimes a viable alternative to a pergola if you plan to have an outdoor kitchen space.
Since ramadas require elaborate planning, structure, and design, they might be more costly to build than standard pergolas. Before considering whether you should invest in a ramada, pergola, or a gazebo, it will be helpful to assess your needs, your budget, and the space that you have. Ramadas and gazebos are generally ideal for large backyard spaces since they are independent, freestanding structures that require more space.
The cost of a ramada can vary depending upon the design, but it averages to $9000. Ramadas can either be attached to louvered pergolas or be insulated with additional heating or cooling materials.
When you're ready to cover your patio with a pergola, contact Azenco.
---