Can a pergola offer more than other patio covers such as a gazebo, canopy, or shade sail?
Spending time outdoors, whether simply relaxing with family or entertaining friends, can bring hours of enjoyment. However, rain, wind, and scorching conditions can keep you from getting the most out of your outdoor space. That's why many people turn to shade solutions, such as patio covers and pergolas to create a covered porch that can be appreciated in all kinds of weather.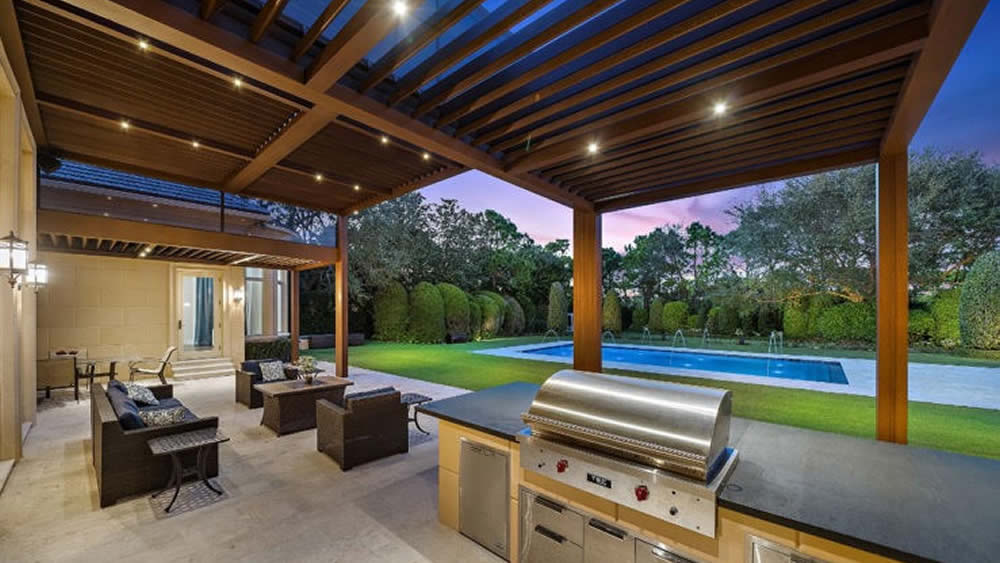 However, if you've already begun looking at the numerous shading options available, you may be wondering not only which solution can provide the most benefit immediately, but also which type of outdoor shading can help add the most value to your home in the long run.
That's why we're breaking down the different outdoor shade solutions you have to choose from and taking a deep dive into their pros and cons, so that you can make the decision that's right for you.
Different types of Patio Covers
First, let's take a look at the different kinds of patio covers, including patio gazebos, patio canopies, shade sails and awnings. While some of these covers require creating an extension of your home, others may act more as a pop-up shade, requiring assembly and take-down as you use it.
Patio Canopy
A patio canopy is generally a tent-type structure. While this solution is affordable and offers shade and some level of protection against wind and rain, which can be taken down and put up where and when you need it, it also comes with a number of downsides. Negatives include lack of design aesthetics, since canopies don't blend seamlessly into your homes design, as well as fading of the material, lack of lighting and cooling options and more.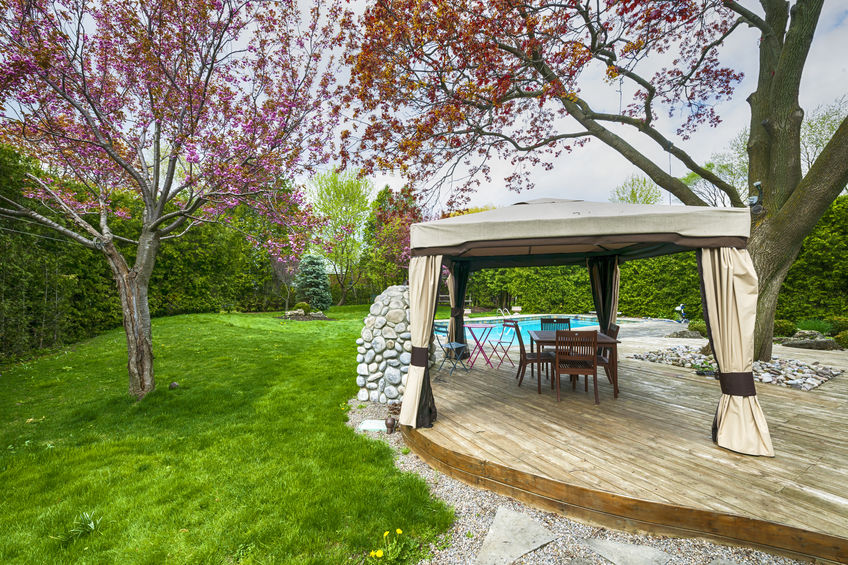 Shade Sail
Unlike canopies, shade sails are actually attached to the wall of your home. While this allows for an improved look over canopies, these often come as kits that require assembly as well as an attachment to a wall of your house. While these do offer shade and even UV protection, placement allows for wind, rain, and other elements to intrude on your outdoor time. And like with canopies, options to improve lighting and cooling are limited to non-existent.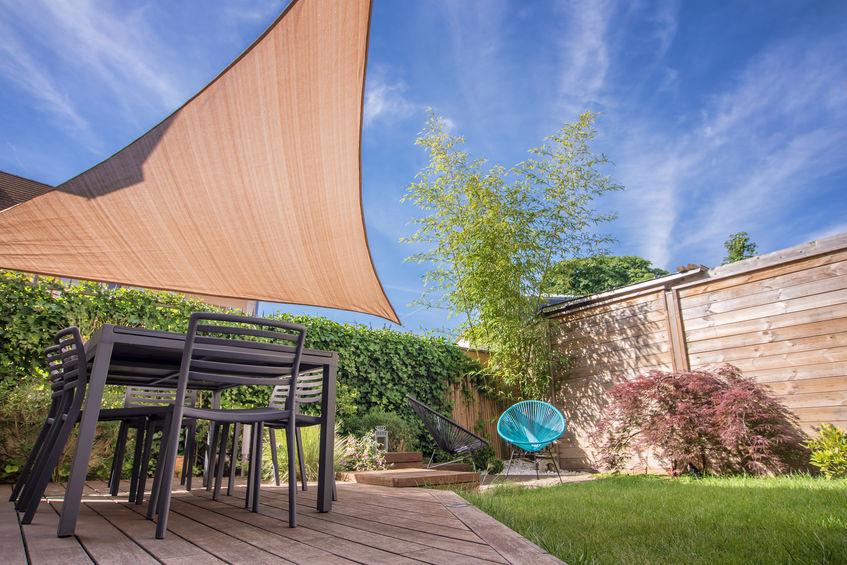 Awning
You may also have seen patio covers made of fabric, aluminum, fiberglass, wood or other material. Awnings are often retractable and extend outward to cover your patio, deck or porch. And they are a step or two above both canopies and shade sails, since they create a flexible outdoor space that matches your design, including options like misting systems.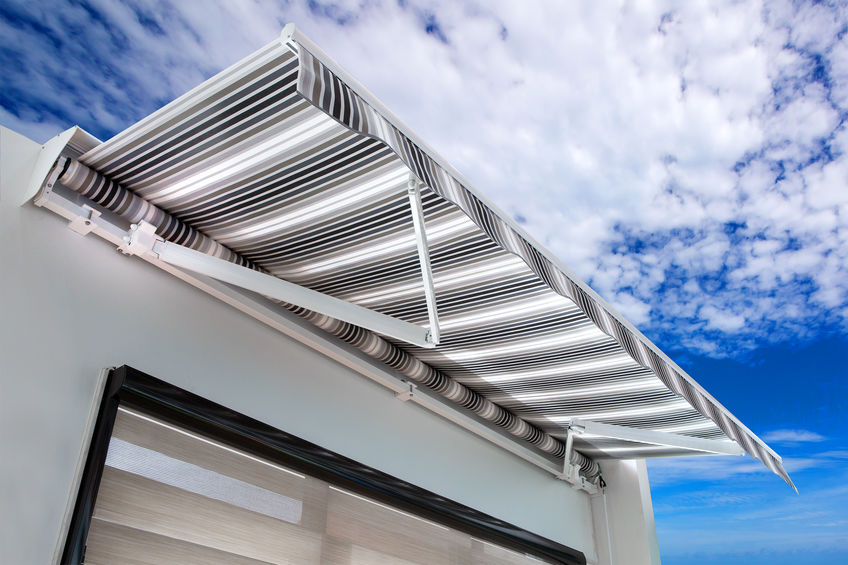 Patio gazebo
Finally, you can even install a gazebo on your patio. These structures are completely separate from your home. Shaped in the form of an octagon, with a domed roof that is supported by eight symmetrical pillared columns, a gazebo provides a beautiful seating environment. However, since the structure is separate, you and your guests can face exposure to the elements as you move to and from home to gazebo, which can make them less usable, during some seasons and types of weather. However, gazebos may require permitting in addition to the time and money that goes into construction.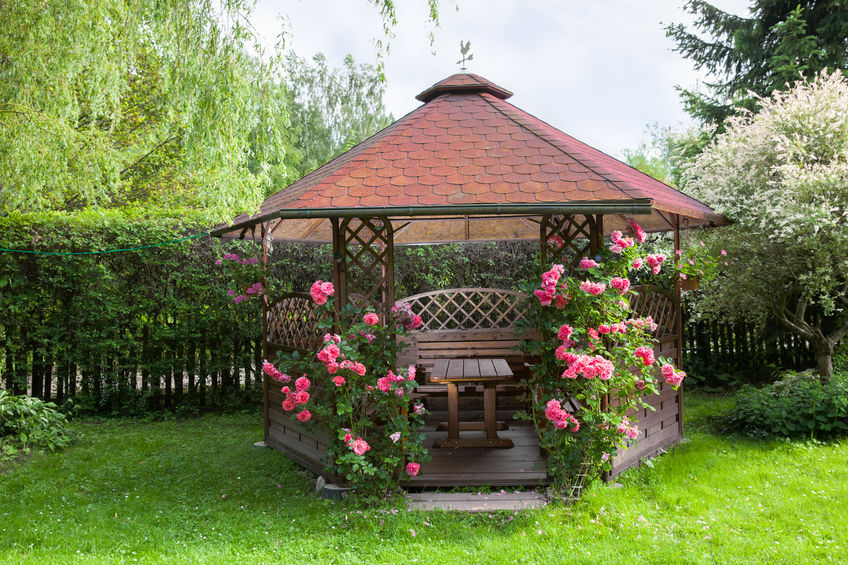 The Benefits of a Pergola
A pergola on the other hand offers all of the benefits of the other patio cover solutions, with fewer drawbacks plus some added perks.
Pergolas of the past were mainly build using wood, requiring extensive maintenance, and fixed open rafters. Today's pergolas offer cutting-edge materials, new finishing touches, contemporary designs and exclusives options to bring more pleasure, comfort, and security to your garden or outdoor space.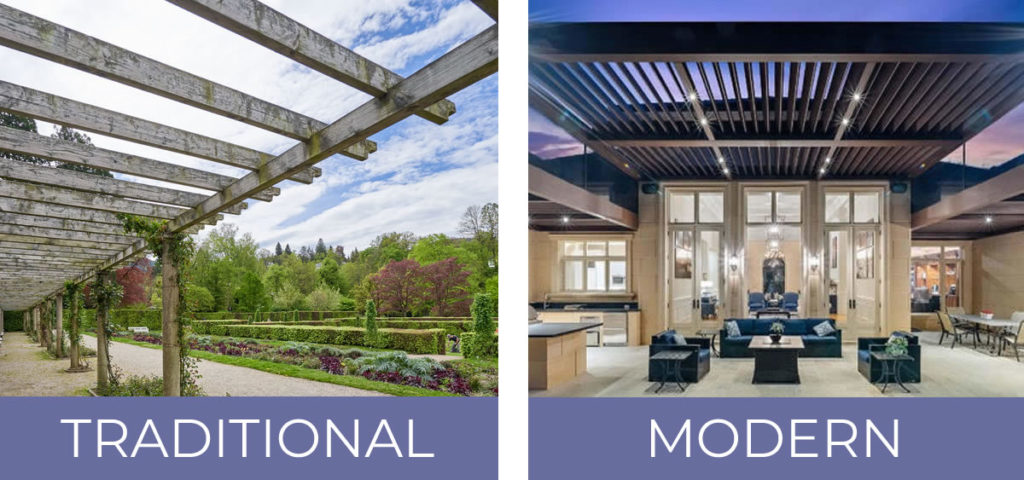 Pergola Patio Covers
Additionally, today's pergolas integrate better into the ambiance and feel of your home, allowing you to create the aesthetic you're looking for and that you can't achieve using a traditional patio cover.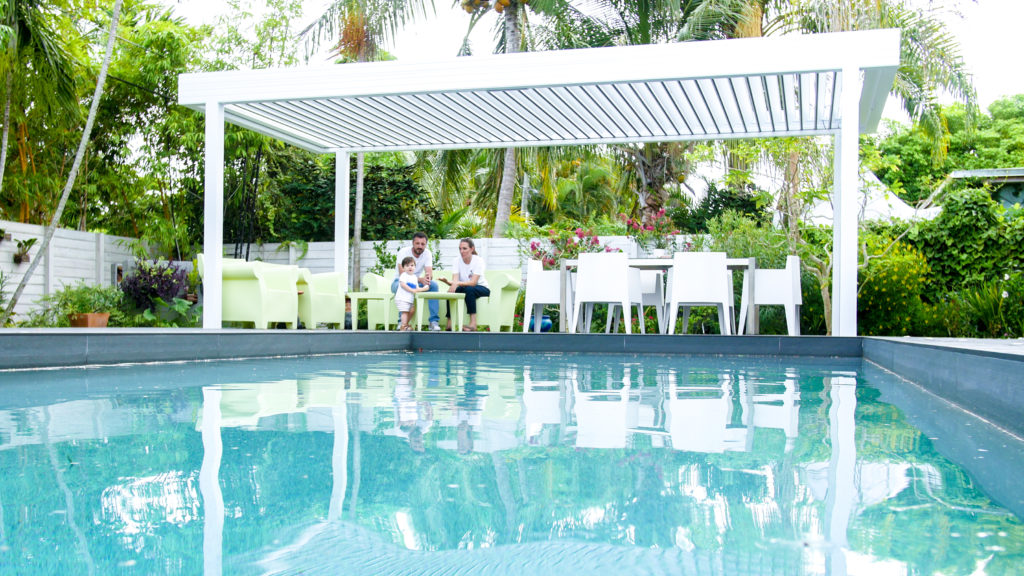 And whether you choose a free-standing or wall-mounted pergola, options are now available such as:
A motorized louvered roof, which protects from the sun in summer, yet allows the light and heat to penetrate in winter
Rain sensors for automatic closing
Wind sensor for automatic opening in case of strong wind
Temperature sensor for automatic opening in case of snow or frost conditions.
Invisible gutter systems to drain the water from the rain away and keep the pergola area dry
Infrared heating system to make spending time outdoors more comfortable
LED lights for the perfect ambiance
Solar and insect screens to protect you and your family
And more…
Overall, choosing pergola means leveraging all of the benefits a patio cover has to offer, while along with added style and convenience. It's a solution that can add value to your home and enjoyment to your life both now and in the future.
When you're ready to cover your patio with a pergola, contact Azenco.