With the Spring season in full bloom throughout the country, many homeowners are looking forward to outdoor cooking ideas for the upcoming Memorial Day weekend as the official kickoff to their outdoor cooking season. Afterall, May is National BBQ Month!
If you are reading these outdoor cooking ideas, then you likely want to make the absolute most out of your living spaces or covered outdoor kitchen. Why not kick up your backyard grilling menu with some elegant dishes to match your elegant home. So, here we present a sampling of elegant-yet-rustic dishes to take your next home cookout to the next level.
Refreshing Outdoor Cooking Ideas
As your guests arrive, it's always nice to have some accessible snacking bites ready for them. If you want to show off your culinary skills for your company, choose a few appetizers that can be easily prepared in advance and then quickly kiss the grill on their way to serving platters. Taking some inspiration from the sandwich menu will mean there are no dishes or utensils need too. Some dishes that will get your guests tastebuds excited, with minimal day-of cooking, could include:
Ricotta-Spread Bruschetta
Essentially little flavor bomb open-faced sandwiches, bruschetta can be made with just about any topping. The tomato topper is an absolute classic, but you can choose sautéed mushrooms and garlic, grilled zucchini, chilled ingredients like avocado or cucumber, etc. Once the party starts quickly brush the bread slices with olive oil, grill quickly on both sides and rub each with a garlic clove, before topping with a schmear of ricotta and your selection of veggie toppings. Don't forget to garnish with chopped herbs for some flare and fresh flavor. Check out this version from Food & Wine Magazine.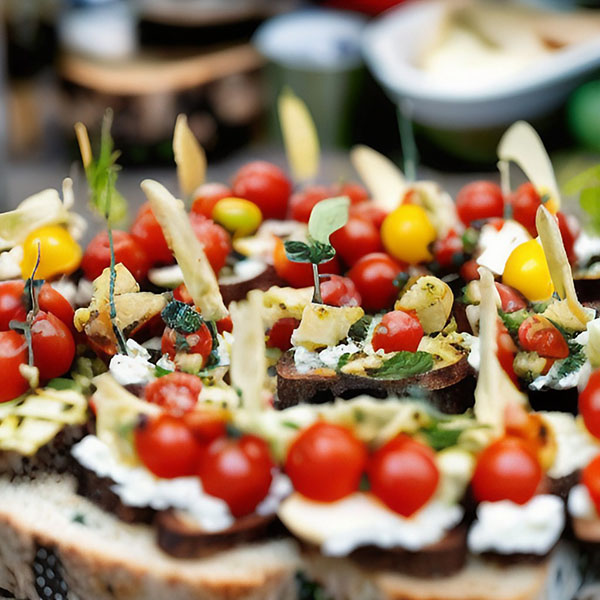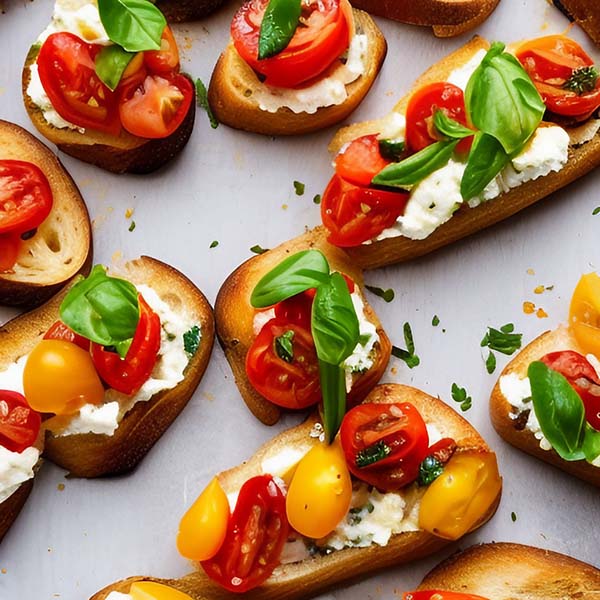 The grilled cheese of your dreams is the Argentinian provoleta. This starter course is what tides guests over during the day-long celebration that is an Argentine asado, which is numerous meat-centric course all grilled over real wood fire. A thick disc of provolone cheese is dusted with flour, then seared in a cast iron skillet until its oozing goodness, and crisped on both sides. Serve it right in the skillet with some torn bread so you can pop it back on the fire to keep it bubbling. In its recipe, TheKitchn, suggests garnishing with some chimichurri sauce too!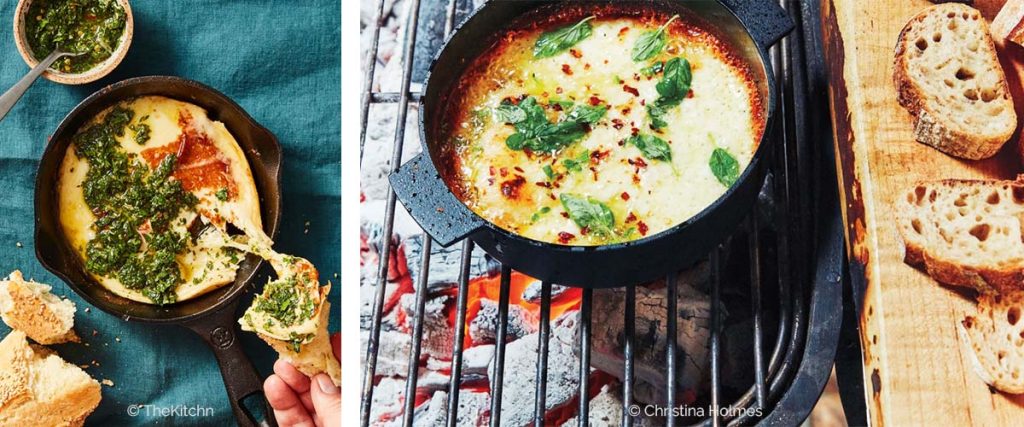 Fresh-Tasting Backyard Grilling Ideas
With guests happily snacking away on some light appetizers, you can turn your attention to the heartier entrees. Just because you're cheffing over the grill doesn't mean it has to be time consuming. In every professional kitchen, chef's practice the art of "mis en place." The direct translation is "to put in place," but to a chef it really means to prepare everything you need in advance. If you channel your inner French chef, your entrees can be ready in no time. Some easy grilled entrees perfect for a day in your screened-in pergola could include:
It is undeniable that any bit-sized foods, grilled to perfection and served on a stick ensures everyone enjoys that bite just a little more. Single-serving skewers are just as well suited to a raucous pool party as they are an elegant cocktail party. With an assortment of skewers premade and ready to hit the grill, you can offer a truly diverse menu for everyone that attends. Choose from dishes like Spicy Shrimp and Water Melon Skewers (see Taste of Home), to Moroccan Kefta Kebab (a la The Spruce Eats), to Tuna Kebabs with Ginger-Chile Marinade (from Epicurious.com).
Marinate Spatchcocked Chickens
Cooking whole chickens is an easy way to make plenty for everyone with little attention to the grill. Spatchcocking the birds is a great way to get whole chickens to cook faster, and more evenly. It's pretty simple, as Hey Grill Hey can show you, but you can ask your butcher to do it for you too. Once you have your whole flattened chicken, look to some marinade options to bring the flavor to the party. For the hot summer days, a dish with some spice and a cooling sauce of yogurt is truly ideal, like this Tandoori Chicken from Marth Stewart.
Sweet Outdoor Cooking Ideas for the Grill or Wood Fire
Its always nice to finish a dinner party or cookout with some sweet treats. Gathering the party around a fire pit can be a great opportunity to close an evening, so why not char some dessert while you're at it? Here are a couple outdoor grill ideas that you can almost taste:
Wood-Grilled Summer Fruit
Translating a summertime staple like grilled fruits to the fire pit is fun and delicious. This Food Network recipe gives you're the secret tips, but you don't have to grill them on a traditional grill grate. Try sliding the halved peaches, plums or nectarines onto a long skewer and roast over the fire. Pass some small dipping bowls of fresh whipped cream, and watch the fun ensue.
The classic of all classic campfire treats, the smore has magical properties that turn every adult into a little kid again. Never deny your guests the sheer joy of a fireside smore whether they are attired in swim trunks or an evening gown. While no one needs a recipe for a smore, the perfectionists over at Taste of Home have done some "highly scientific" taste testing to help amp up your smore game.
Keeping the Entire Cookout Cool
Summertime cookouts might be a national pastime, but everyone has battled the summer heat and summer rain showers to enjoy friends and family.
To ensure your next cookout or cocktail party goes off rain or shine, gather the best outdoor cooking ideas and consider adding a pergola with motorized louvered roof to your outdoor living space. Our innovative pergolas put you in control of the weather, and accent any home's existing architecture and style. If you're considering a new home pergola, please contact us today.