From Internet-connected security cameras that beam a live feed of your front door to your smartphone, doors that you can unlock at the touch of a button, and voice activated home assistants, smart home technology continues proliferate every aspect of our lives. Step outside and you'll find robots mowing lawns, plowing snow and cleaning our grill grates, while sensor-controlled sprinklers make sure the lawn gets the perfect amount of water. This growing trend also continues onto your smart patio. With advanced outdoor home automation, Azenco can automate your patio cover too. This technological control can range from simple remote-controlled pergola louvers to fully hands-free autonomous operations.
So, let's explore some of the layers of automation that can be integrated with your pergola.
Remote Controlled Motorized Louvers and Screens
Today's modern pergolas are uniquely designed to give you the most flexible outdoor living spaces possible. Pergolas that open and close enable you to control the amount of sun reaching your patio. With the roof completely open, sun streams in warming the patio below. With the touch of a button, the adjustable louvers can be closed partially to create shade while still improving airflow on the patio. With the louvers closed tightly, the patio is kept in complete shade, and rain and snow are blocked out. While more traditional pergolas may feature manual hand cranks to make these adjustments, Azenco's R-Blade Pergola incorporates whisper-quiet motors to operate the louvered patio cover. To block even more sun, or to turn the patio into an enclosed outdoor living room with complete privacy, remote controlled retractable screens can be embedded into the pergola frame as well.
To automate your patio further, you can also opt for integrated smart sensors for your smart patio. These sensors monitor the weather 24 hours per day, and automatically close the louvers when rain showers approach. An embedded wind sensor monitors for heavy wind gusts, which can be potentially damaging to louvers, and opens the roof to reduce the impact of powerful updrafts. For colder climates, thermo sensors can be added to monitor for freezing conditions or accumulating snow, and autonomously open the louvers to prevent damage. These autonomous controls mean you never have to get up to adjust the louvers throughout the day's changing weather.
Hey Siri, Open the Patio Roof
If stepping away from your delightful frozen cocktail is just way too much to expect on a gorgeous day relaxing on your smart patio, then you can opt for voice control options for your motorized louvered pergola. With a voice activated pergola all you have to do is give commands to your preferred digital home assistant. Available for both Apple and Android operating systems our voice control system is compatible with smart home systems like Amazon's Alexa, Google Home, Apple's Siri, and the open source Control4. So, when you feel a bit of sun burn coming on, you can hop up for some sun screen, or just request, "Google, close the louvers."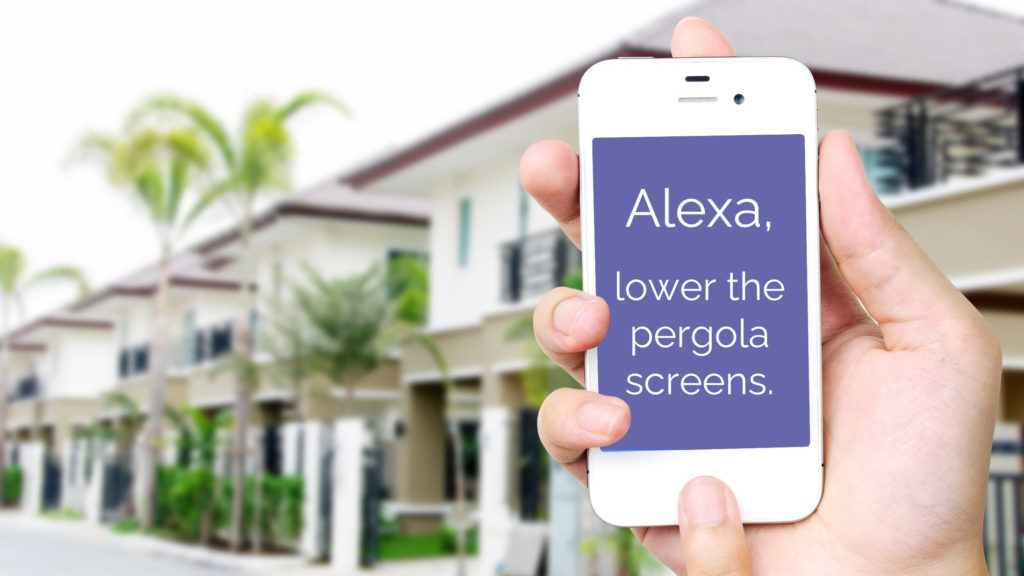 Go Green with Integrated Solar Panels
If you are looking to automate your patio but prefer a solid roofed pergola design that creates full-time shade, you can integrate solar panels on the fixed roof to power all the amenities on the patio. While our qualified pergola designers will usually recommend hardwiring backup power from the house, your solar pergola is more than capable of powering TVs, LED lights, motorized retractable screens, etc. Pergola-mounted solar panels can also be wired to charge your electric vehicle too. So, if home energy independence sounds nice as energy bills continue to creep higher, then an integrated solar array maybe be just what you need.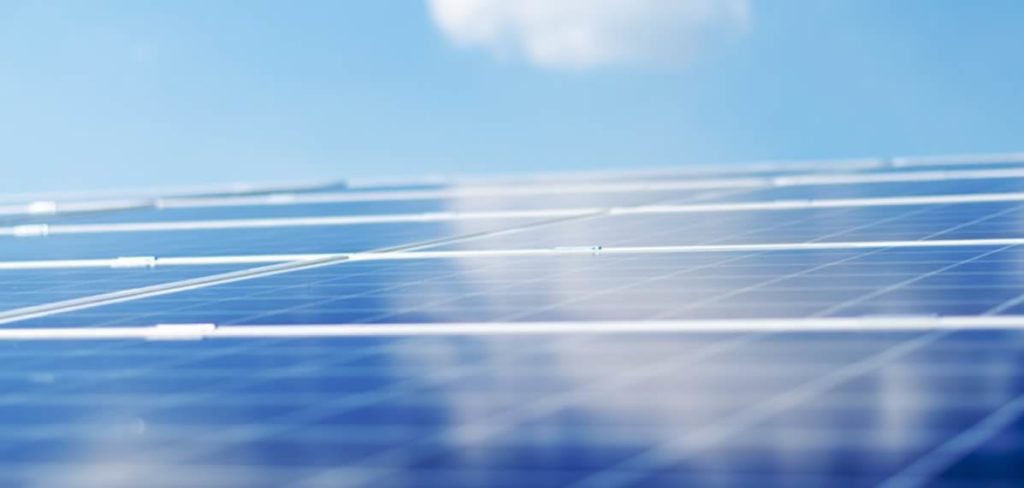 We all have become accustomed to the massive convenience of outdoor home automation, and your relaxation space should also offer those conveniences. If you are planning a home addition outdoors, then these savvy, high-tech automation controls should be part of your project planning. If you would like to dream up your new smart patio, contact us to be connected with one of our expert local pergola dealers near you.