Spring is a magical time of year when we all look forward to getting back to our outdoor lifestyles after a long winter. At the same time, the routine springtime rain showers that feed the blooming flowers can also leave outdoor plans susceptible to weather delays. For homeowners that are no longer willing to be at the mercy of old Mother Nature, adding a patio cover with rain gutters to their backyard, garden, deck or patio can turn those outdoor spaces into all-weather living spaces.
Regardless of which type of pergola roof you choose, all of that sealed out rainwater will need to go somewhere. So, it is imperative for the structure to have a smartly designed pergola gutter. Some pergola builders will simply tack a regular roof gutter onto the outside of a pergola, some will even try to disguise it with louvered rain gutters.
Here at Azenco, we think the pergola gutter system should be totally invisible. While you will never see our smartly-designed gutter system, it actually offers some great advantages for our pergola owners.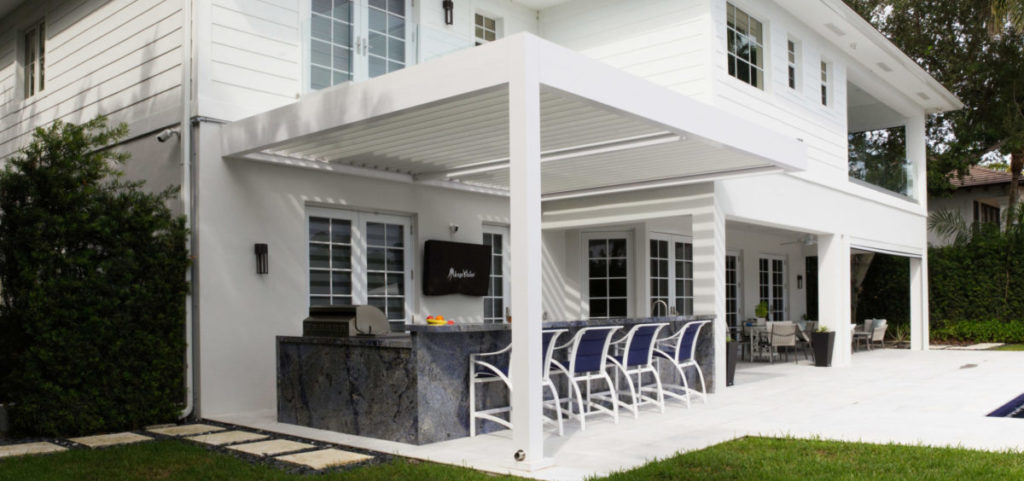 ---
To ensure rain water or melting snow does not collect on the roof, our pergolas feature a slight pitch that directs water into a conveniently-hidden pergola gutter system. With the gutters hidden within the pergola frame, and downspouts concealed within the support columns, our system is completely invisible. This allows the exterior look of your pergola to remain sleek with clean lines that can integrate with any type of architecture from contemporary to country chic stylings.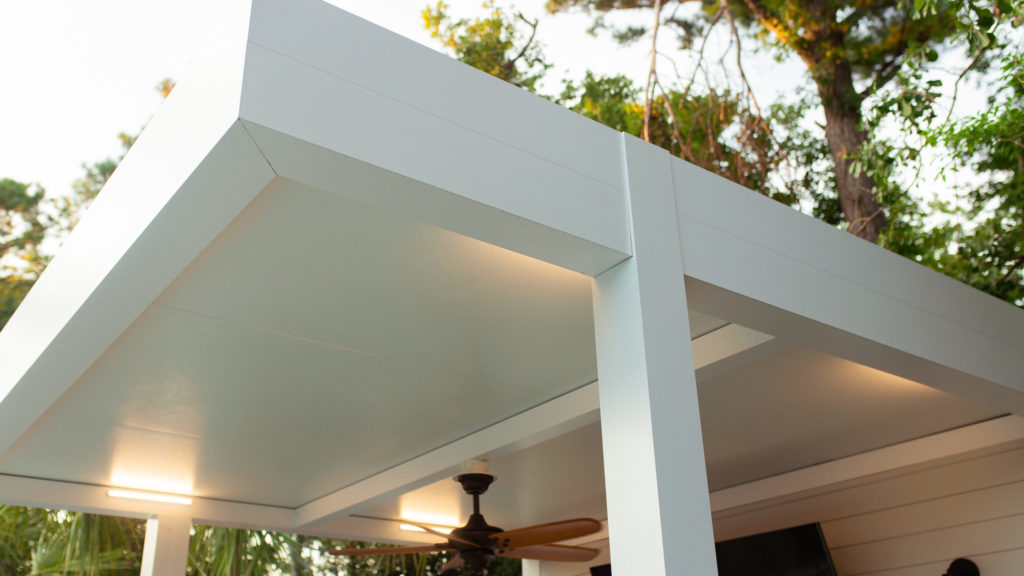 ---
Advantage #2: Leak Prevention
With Azenco pergolas, our commitment to using the highest-quality materials extends to the gutter system, even though you will never see these internal workings. Our unique gutter system design extends the louvers over the integrated gutter allowing the angled pergola slats to fold down onto a rubber gasket to create a closed system with a sealed perimeter. Additionally, unlike other manufacturers that are cutting aluminum segments in the field, Azenco's entire pergola gutter system is crafted in the factory leveraging the same extrusion and robot cutting machines with which we craft the louvers and frames for our pergolas. This precision manufacturing ensures the internal gutter system will not develop leaks over time.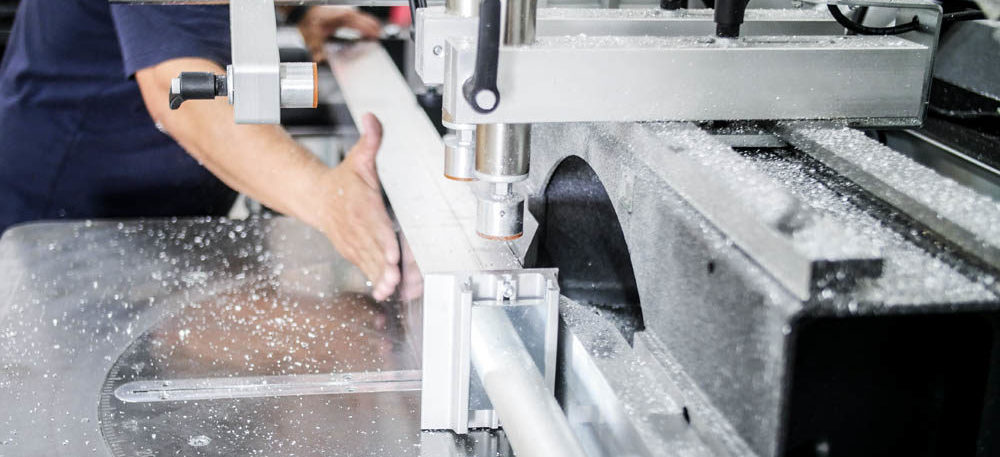 ---
Advantage #3: Control the Runoff
Once the rain and snowmelt have made their way through the pergola gutter system, it needs to direct rainwater away from the covered living space. While simply channeling that water to the yard or a French drain can work, you could actually put that liquid resource to work for you. If your pergola is surrounded by a landscaped garden or some shrubs, the drainage can be channeled to help feed those plants. For condo or apartment owners looking to expand their usable space by covering their balcony with an all-weather pergola, rainwater can be channeled to existing downspouts to keep it from falling on the downstairs neighbors.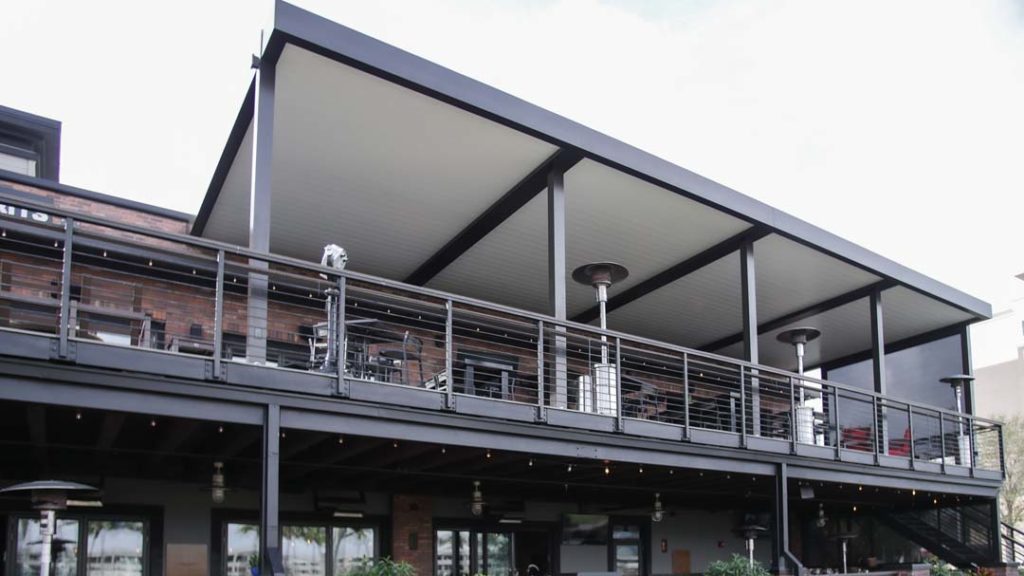 ---
Conclusion
If you enjoy the sound of the falling rain, or are simply sick of rescheduling garden parties on account of rain, contact us to be connected with one of our local dealers who can guide you through your all-weather pergola project.
---