From coast to coast, pergolas have become a favorite addition to residential backyards. Modern, high-tech pergola styles like our R-Blade adjustable louvered roof pergola and R-Shade solid fixed roof design offer the full weather protection that homeowners desire for every climate in the nation. Our ability to fully customize your pergola also means it can fit the varying regional American architectural styles from tropical Florida to the mountains of Colorado, the Spanish styling of Texas, and modern contemporary vibes of New York.
Throughout America, there are some dominant pergola styles. Here we will explore the top six American pergola styles that are popular in your region.
Mediterranean pergola styles
When you envision the Mediterranean pergola just imagine the heyday of Hollywood, California. Popularized in the 1920s, the neighborhoods throughout Southern California feature many homes with the red tile roofs, gloriously lavish archways, and stucco-clad exteriors that are synonymous with Mediterranean Revival styles. The trend of the era was designing homes for opulent leisure activities, so it is no wonder that luxurious pergolas would be the perfect fit for a Mediterranean home. Adding new custom pergolas to these classic homes can take on multiple looks. To match the timeless Italian styles, pergolas with deep bronze frames and columns often fit seamlessly.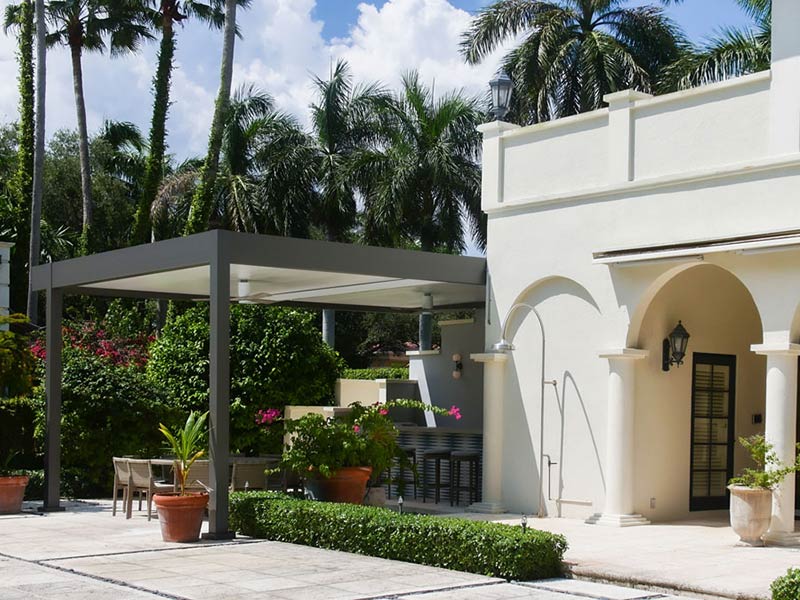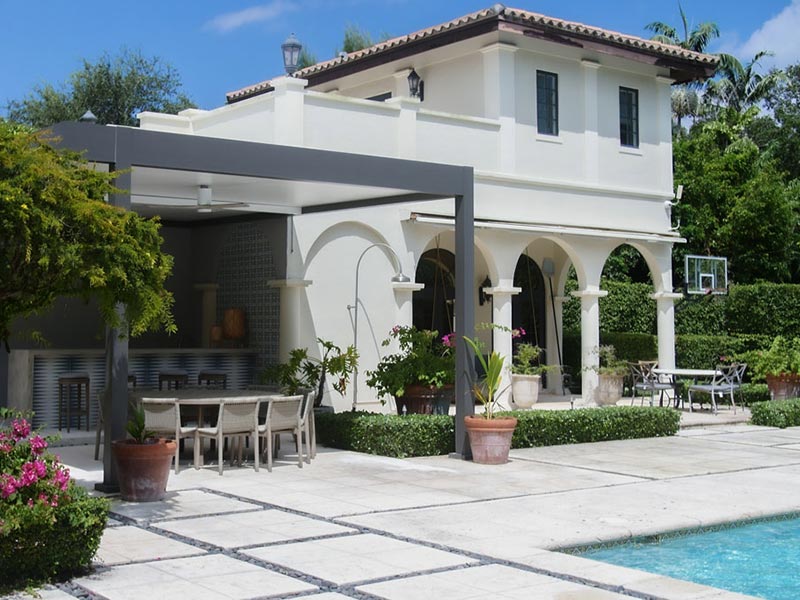 Homeowners looking to carry the exterior styling of their home to their new pergola can also choose to color match the pergola's roof or louvers to the red clay of the home's roof tile.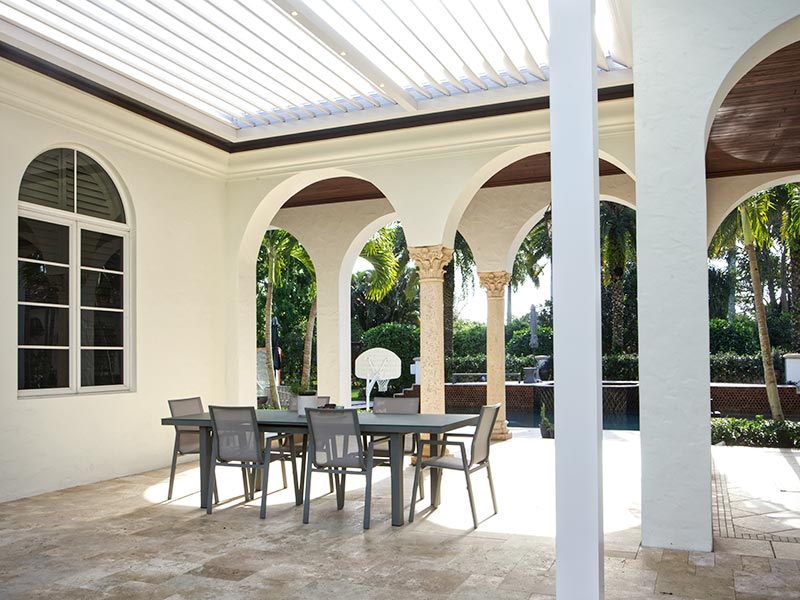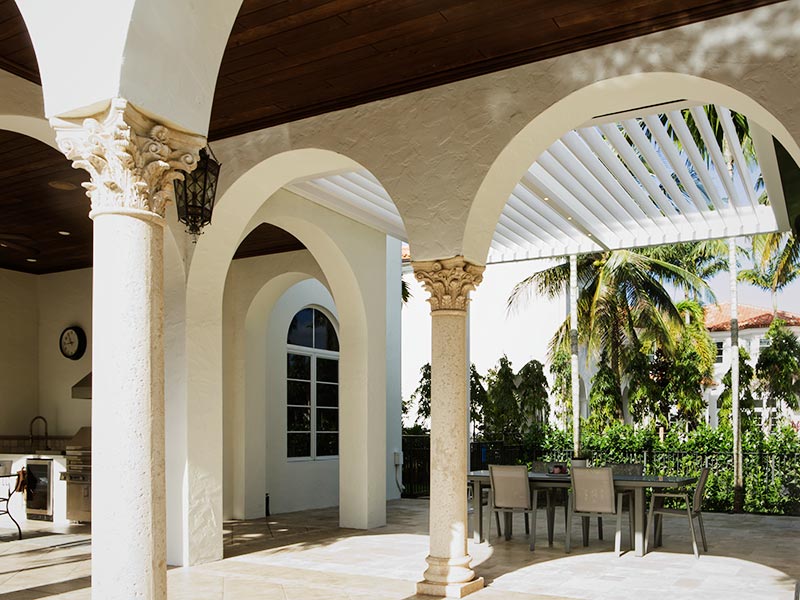 Another architectural style that prominently features stucco walls and red clay roof tiles, is Spanish-style architecture. Prominent throughout Southwestern America, this style often features more minimalist décor with thick white walls. A style accent comes from exposed roof beans that jut from the exterior adobe walls. Outdoor living was always a strong element of residential homes in the Southwest region, especially in Arizona and New Mexico. Traditionally, Spanish-style homes included a courtyard where outdoor kitchens could be located. Providing comforting shade for the courtyard in this dry arid climate is imperative.
The quintessential Texas, New Mexico or Arizona pergola styles will often include a motorized louvered pergola roof that can be easily opened to vent heat and smoke from the outdoor cooking space. Common color schemes include an all white pergola to match the white stucco walls or, louvers with a wood finish and decorative Corbel ends to fit seamlessly with the home's protruding wood beams.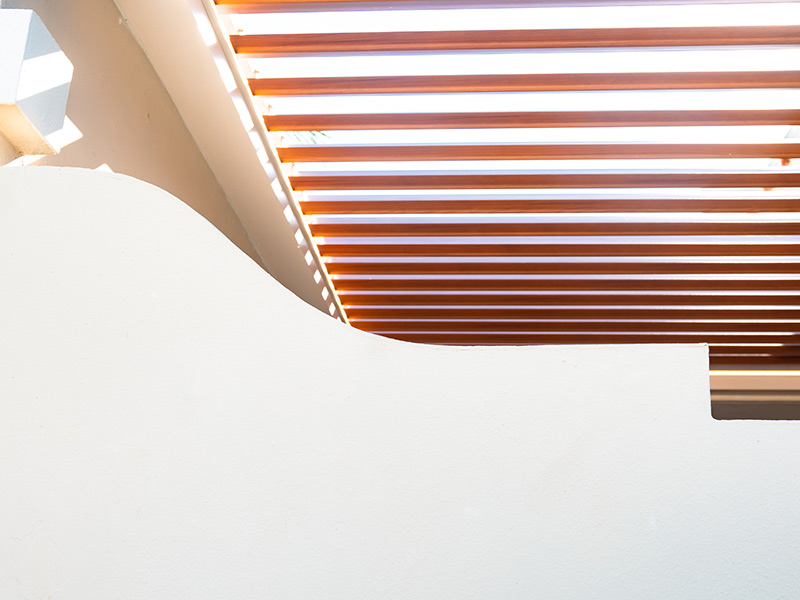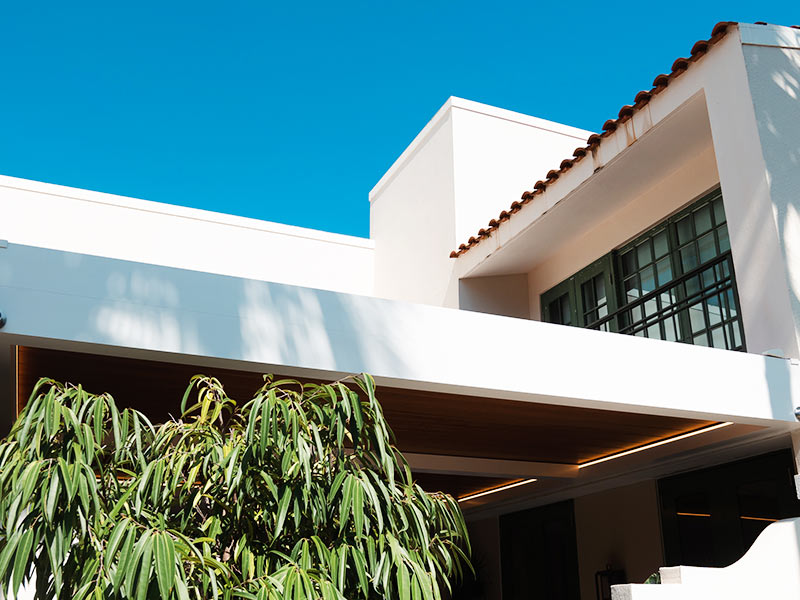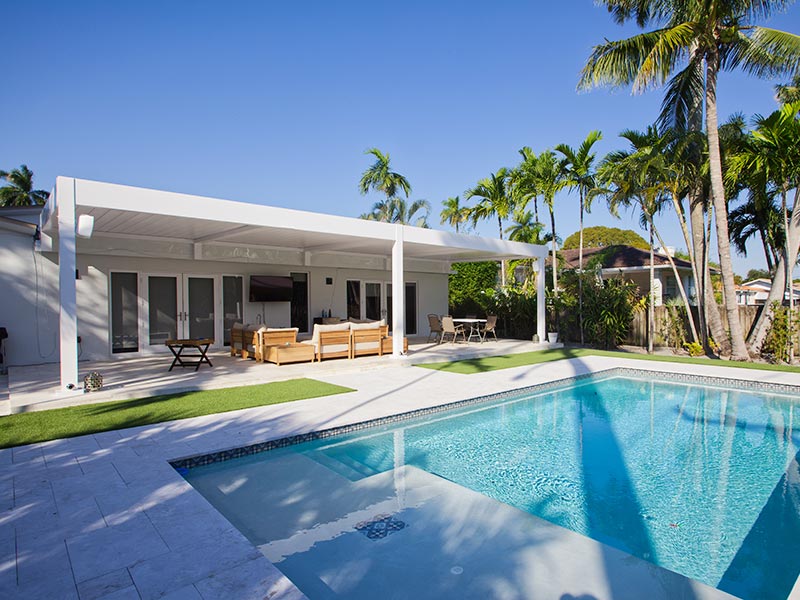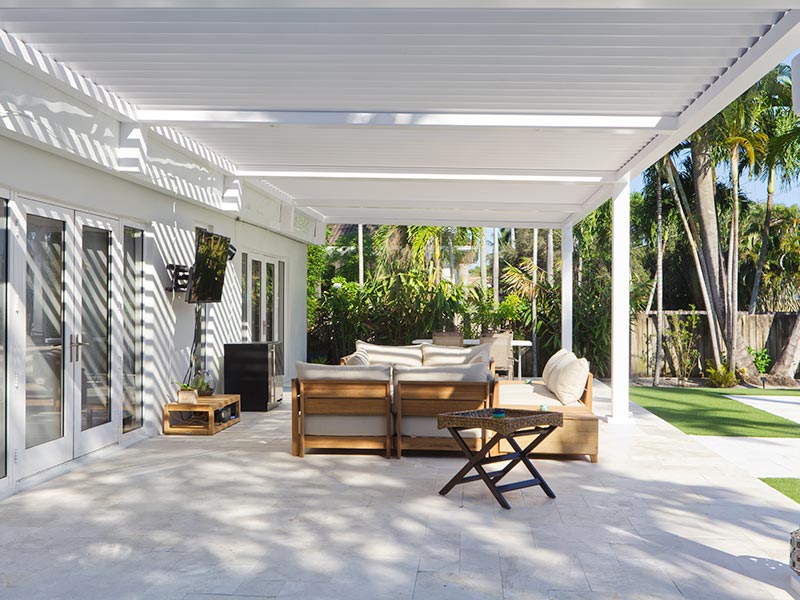 The American Renaissance was a time of dramatic expansion for the United States as technological advancements joined the coasts like never before. The confidence in Americans also led to a revival of many classical ways including architecture. Magnificent buildings and homes of the time celebrated the intricate carved facades of the Italian Renaissance of the 16th century. These properties still soar over many American cities like Chicago, Illinois.
For homeowners looking to model their backyard pergola with the beauty of a Renaissance home, a clean modern architectural look often seamlessly blends the old with the new. To capture some of the historic feel of these grand estates, pergola flooring ideas that include ornate marble also feature prominently in the luxurious Chicago pergola.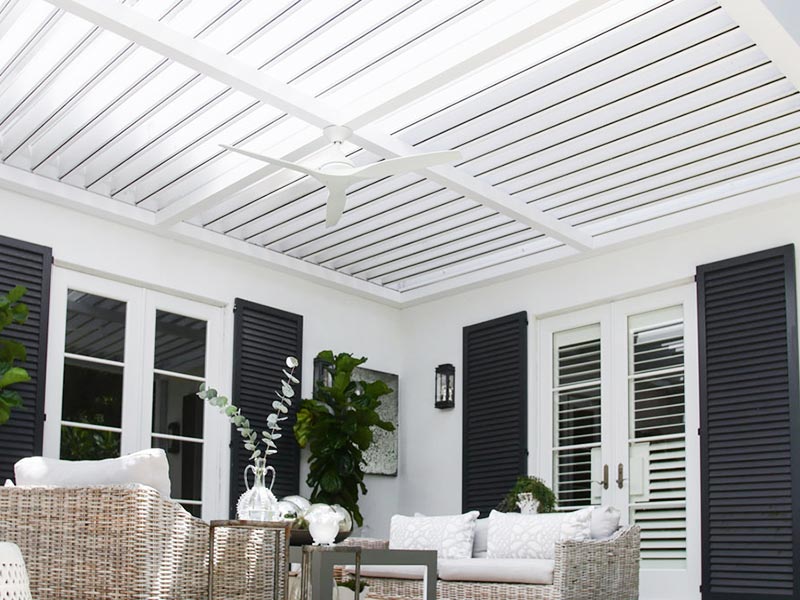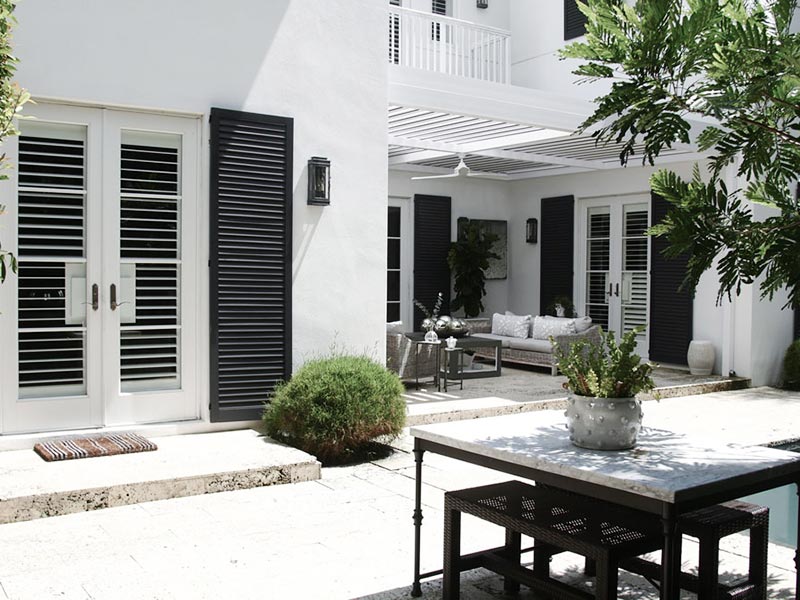 In the tropical climates of South Florida, every home needs shade in the backyard. The Florida pergola will often be designed to accommodate the humid weather and tropical storms that pass through the region regularly. With an eclectic mixture of architecture in the region, homes can range from Renaissance style, to sleek contemporary, to mid-century Art Deco. Regardless of the home's dominant architectural style, the Florida pergola is usually designed to fit perfectly with the surrounding landscaping or wild tropic vegetation. To ensure the pergola is able to withstand the powerful winds and storms, each structure is engineered to meet strict regional building codes.
Azenco pergolas are ideally suited to this region, having all been tested and certified by Miami-Dade County inspectors and carrying a Notice of Certification (NOA) confirming they are storm-rated structures.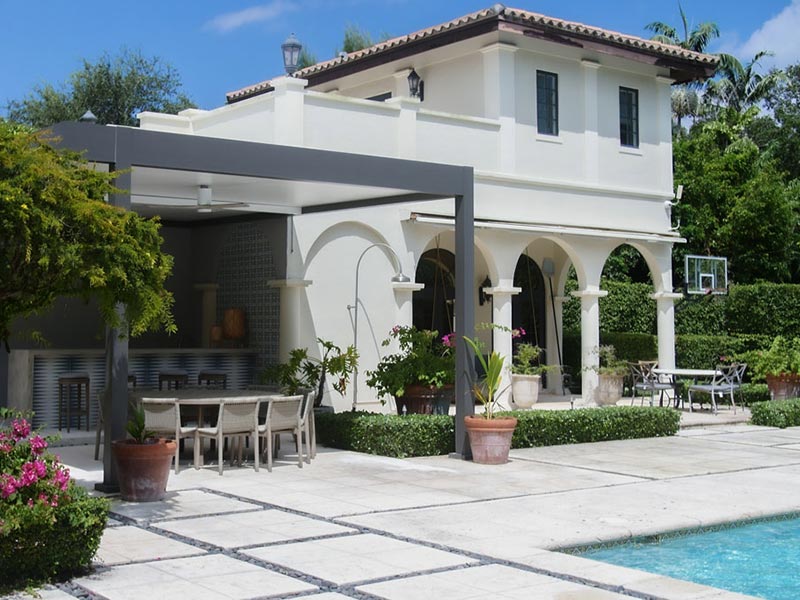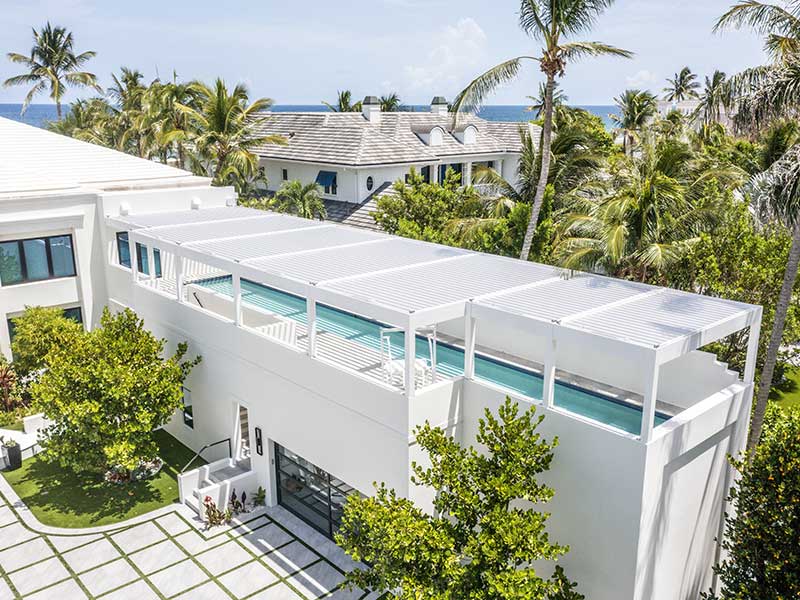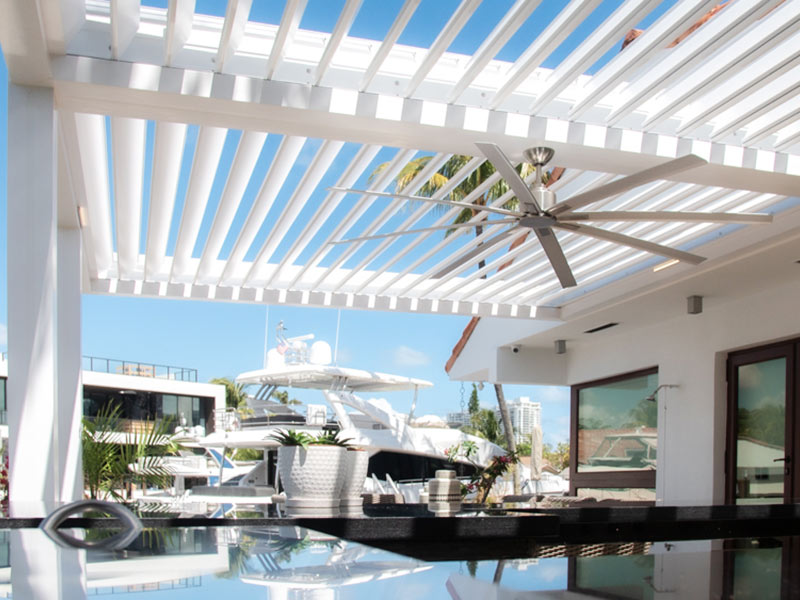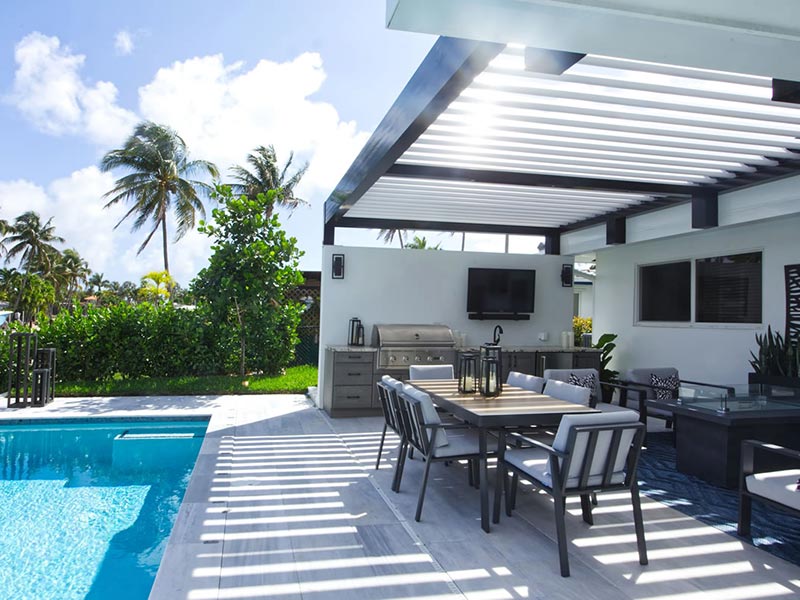 Contemporary pergola styles
Among architectural experts, New York City is one of the world's most renowned destinations for contemporary architecture. Sleek glass and steel buildings dominate the skyline, and many of the streets carry this contemporary styling throughout the city.
For homeowners looking to design a contemporary pergola, the quintessential New York pergola styles incorporate these clean lines as well. Azenco pergolas are perfect for this minimalist appeal. Designed with no external assembly hardware, our R-Blade and R-Shade pergolas ensure clean exterior lines to rival the uptown feel of Manhattan's contemporary aesthetic.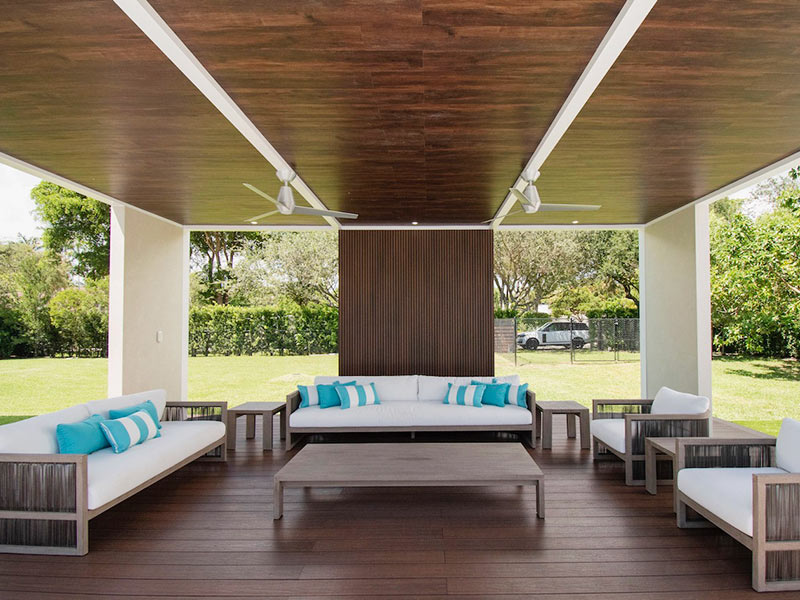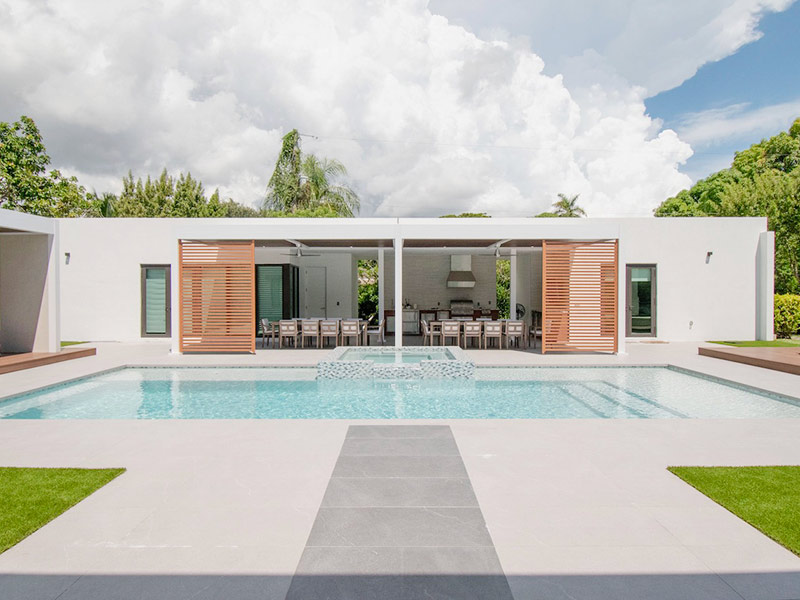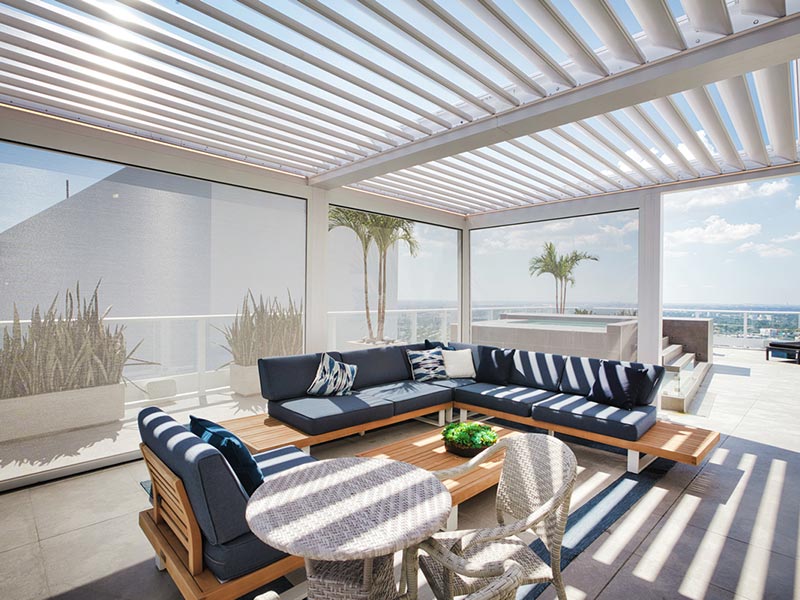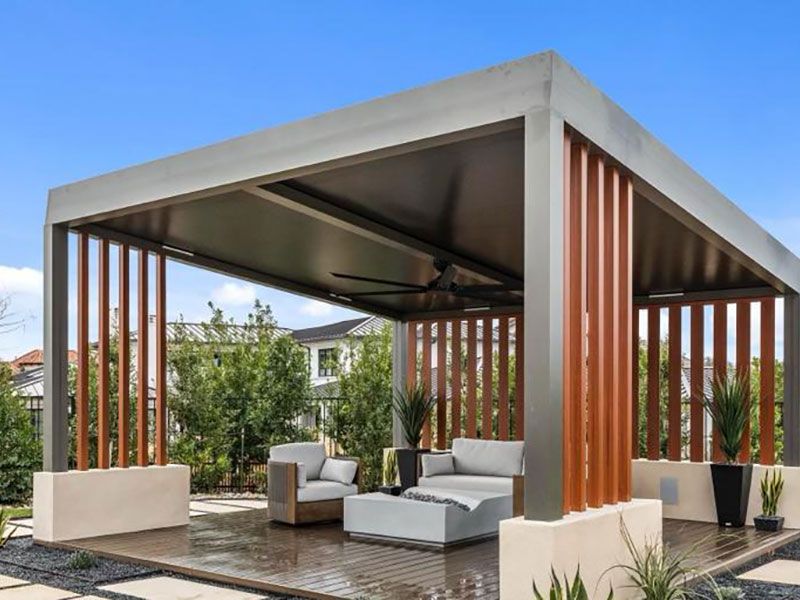 Rustic architectural design covers a vast array of home styles. From farmhouse chic to country cabin in the woods to elevated mountainside ski chalet, rustic homes can be every bit as luxurious as any other style. This upscale rustic look is on full display in regions like the central mountain zones. The Colorado pergola style, for example, blends seamlessly with its surrounding environment. Bringing the natural world into the covered outdoor living space with hand-made furniture ensures the home evades any sense of a cookie-cutter design. To carry this design element into the pergola itself, homeowners seeking a rustic pergola will often incorporate a decorative wood grain exterior into the pergolas roof panels or louvers.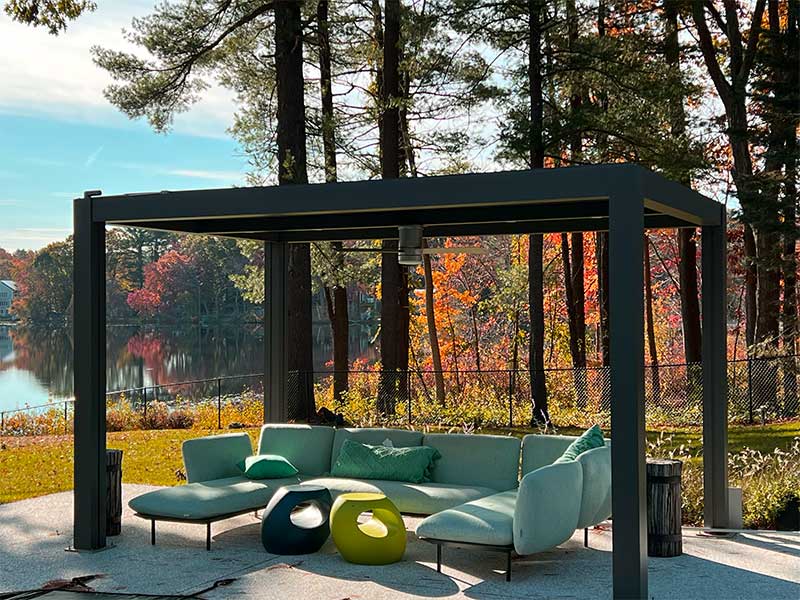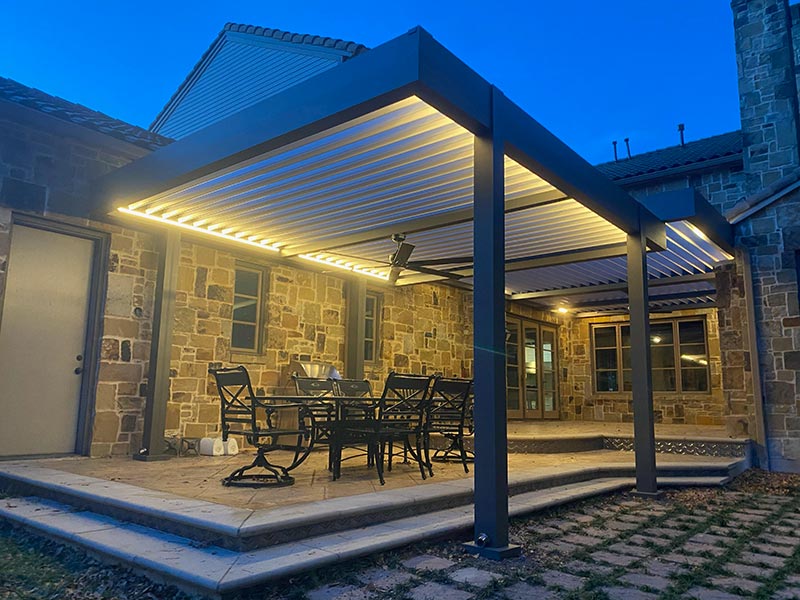 Today's pergola styles can seamlessly fit with any architectural style. Your ability to customize the structure's features, color scheme and footprint, also mean your new outdoor living space will be unique to your home. If you would like to further explore the American pergola style that is right for your home, please contact us today and we will connect you with one of our local pergola design experts near you.