Here at Azenco we proudly craft our luxurious custom pergolas from high quality aluminum. The material allows our outdoor living structures to be lifetime durable, low maintenance, resort caliber attractive, and lightweight-yet-strong. When customers are selecting the ideal material for building a new pergola, some ask about combining a traditional wood pergola with a clear polycarbonate pergola roof. While polycarbonate has some alluring properties, the disadvantages of the material in outdoor structures totally outweighs the advantages.
Polycarbonate Con #1: Difficult to clean and maintain
Most people choose a polycarbonate pergola roof because they are looking for a clear roof allowing the sun to shine through. This means it will need to be kept clean or risk looking opaque all the time. Unfortunately, cleaning the sheets requires a special solution, and abrasive cleaning tools will permanently damage the material. Each cleaning actually removes some of the material, so the longevity of the roof is hindered with each repetitive cleaning. An aluminum roof that opens and closes or a fixed solid roof, though, only needs a gentle bath with a garden hose.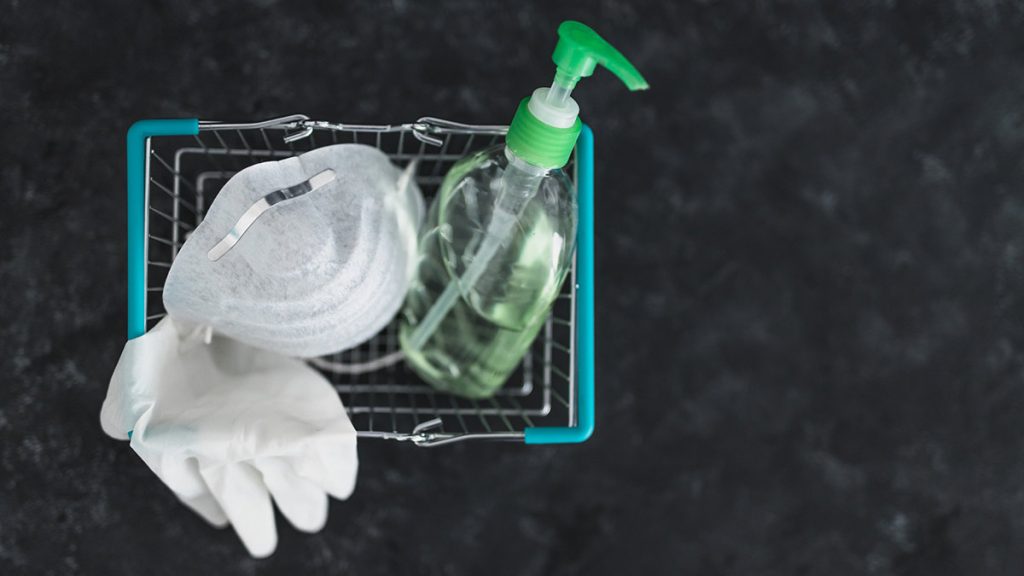 Polycarbonate Con #2: Easily scratches
A polycarbonate pergola roof is highly susceptible to scratches and denting, both from routine cleanings and other falling debris. So, if you live on the beaches of Florida, wind storms can easily launch debris onto the roof that will crack and scratch the polycarbonate. Pergolas in wooded areas like the mountains outside Denver, Colorado will likely experience branches falling on their roof, causing extensive damage. Needless to say, a hail storm is a death knell for a polycarbonate roof. Repairing such extensive damage also quickly becomes very costly.
Polycarbonate Con #3: Plastic roofs are very noisy
Anyone investing in an all-weather pergola certainly should expect to be about to enjoy the outdoor living space come rain or shine. Unfortunately, polycarbonate roofs resonate the impacts of rain drops in a high frequency ping. The cacophony of high-pitched rain drops quickly make your outdoor living space unenjoyable during rain showers. Our insulated pergola roofs dampen the sound of the rain drops, making your pergola a destination in which to enjoy an afternoon rain shower.
Polycarbonate Con #4: Lacks any insulating properties
While some polycarbonate roofs do add an insulating layer, that insulation is often foam, which means the transparency of the roof is eliminated. Keeping a polycarbonate-covered pergola cool would require some additional technical assistance from patio fans or outdoor air conditioners. Alternatively, our solid roof pergolas feature insulated sandwich panels, and our insulated motorized louvers, that are each designed to reflect the sun's rays and heat.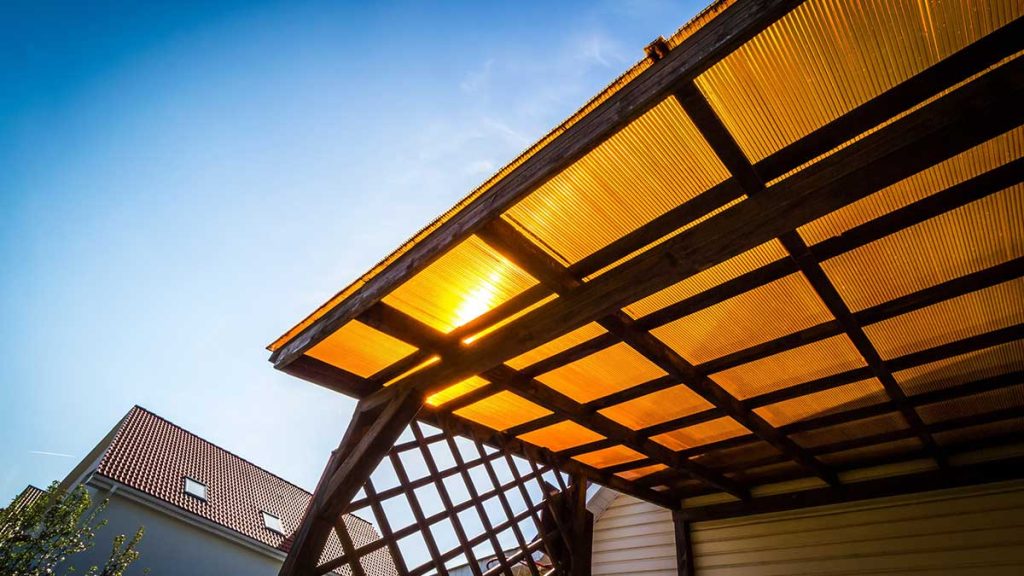 Polycarbonate Pergola Roof Con #5: Little thermal efficiency
Without the aforementioned insulation, a polycarbonate pergola roof tends to trap the heat inside the living space. This is especially prevalent if your pergola has its retractable privacy curtains rolled down. An enclosed outdoor living room with a polycarbonate roof will quickly become too uncomfortable in which to relax. With our motorized adjustable louvered roof or insulated roof design, a cooling breeze is only the press of a button away.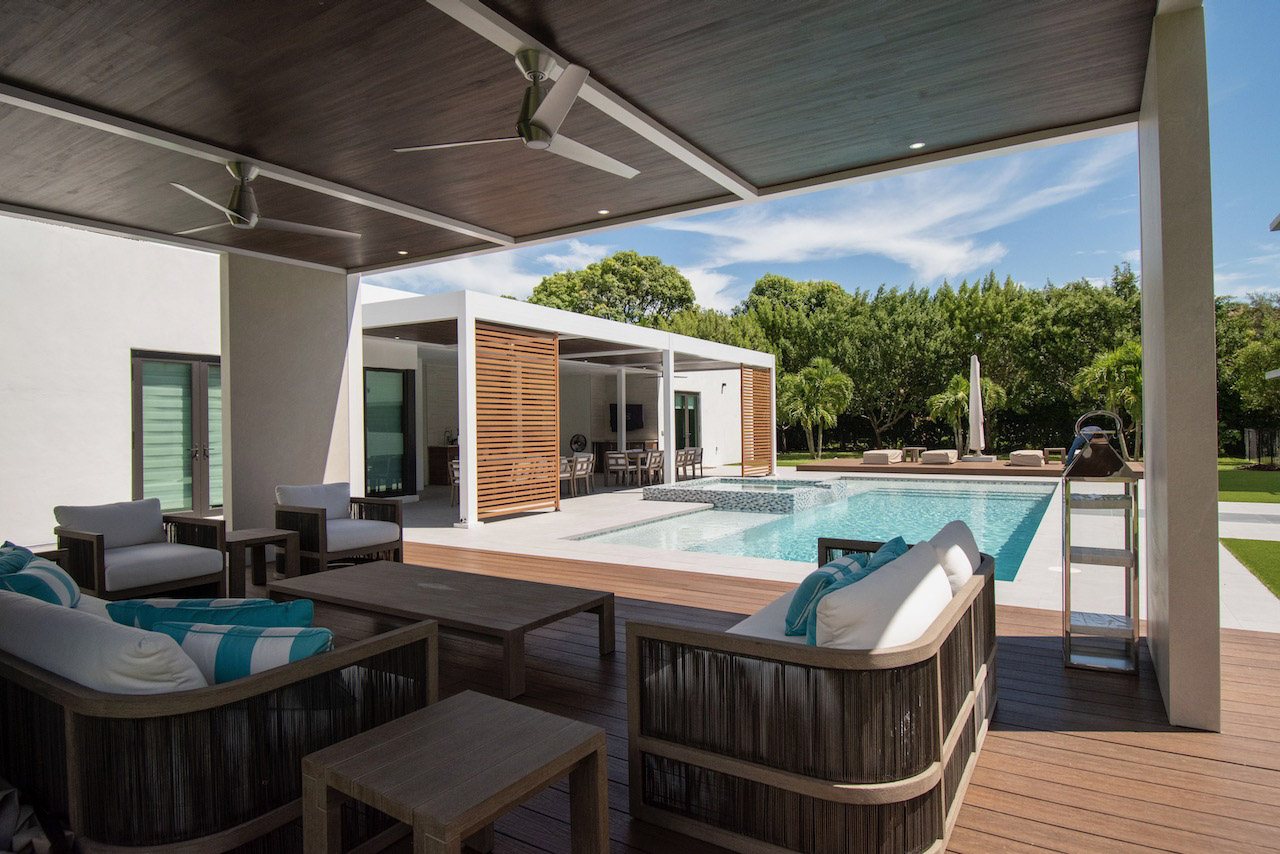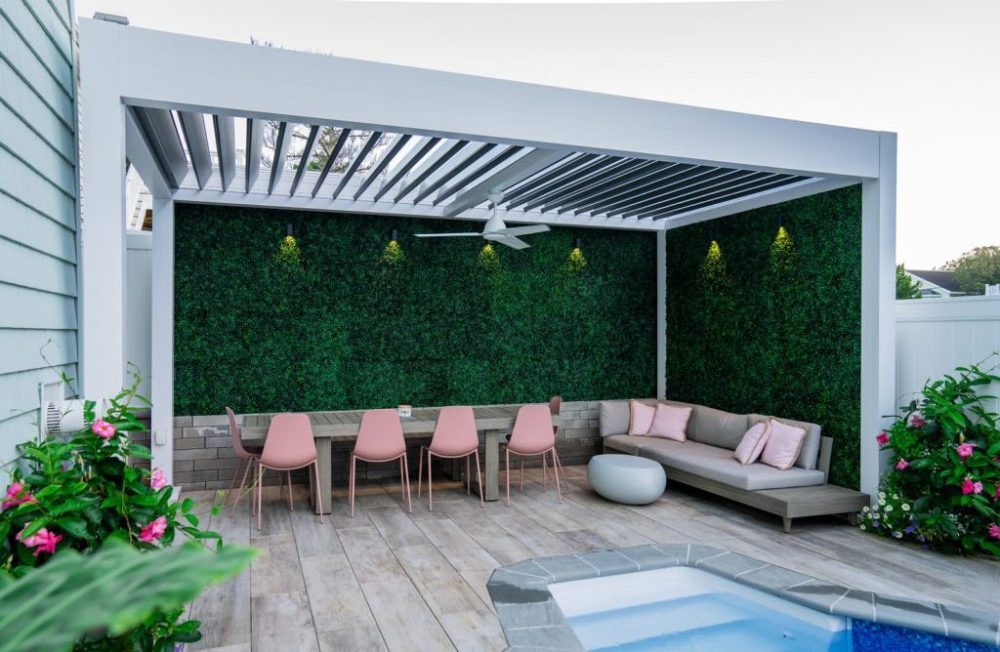 Polycarbonate Con #6: Not Earth friendly
An aluminum pergola will last a lifestyle, but when it has reached the end of its service, the entire structure can be recycled. Plastics like polycarbonate, on the other hand, are proving to have a real negative impact on our planet, especially our oceans. It is one of the reasons that Azenco has partnered with 4ocean, to remove tons of plastics from our oceans and waterways. Since launching this partnership as a key element of our expanded commitment to sustainability in all of our operations, we have already reached the midpoint of our commitment to remove 25,000 tons of plastics from our planet's waterways.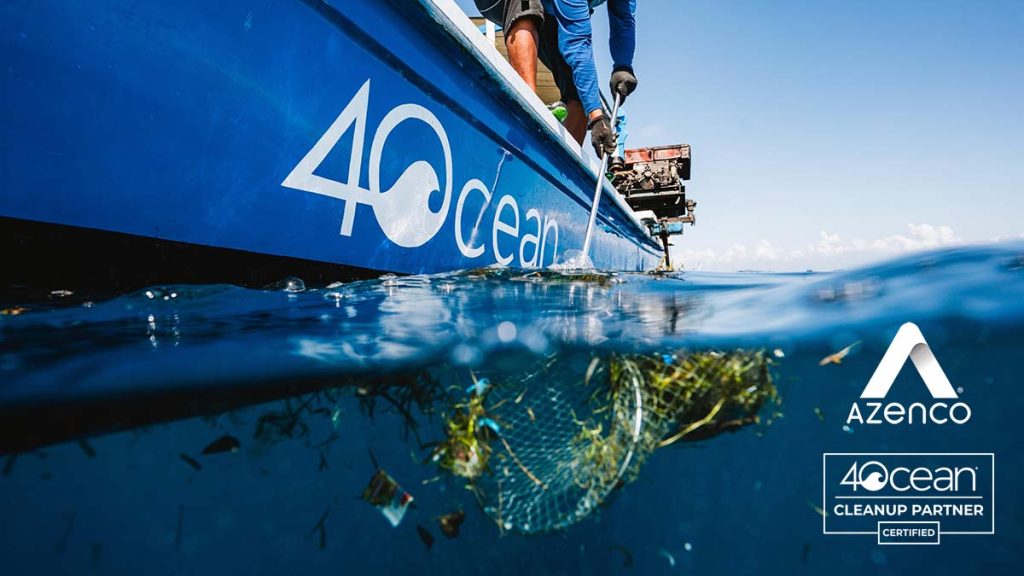 Polycarbonate Con #7: Detracts from the look of the pergola
Like any home renovation project, investing in a new outdoor living space should increase your enjoyment of the space, but it should also increase your home value. A polycarbonate pergola roof may not detract from that value, but it certainly doesn't deliver the eye-catching curb appeal that home buyers desire. Instead, trust in the resort-caliber look of a high-quality aluminum pergola roof.
Polycarbonate Pergola Roof Conclusion
If you are looking for a truly versatile, attractive, durable and eco-conscious alternative to a polycarbonate pergola roof, reach out to us today and we will have one of our local dealers get in touch to design the outdoor living space of your dreams.