Here at Azenco, our guiding touchstone has always been laser-focused on customer satisfaction. We are a family-owned business and that familial commitment transcends our business from our dedicated manufacturing team and our expert network of dealers to the customers who love our products. It is this commitment that allows us to invite potential customers to explore our customer reviews on sites like Google Reviews, where we enjoy a 4.6 out of 5 customer satisfaction rating, and an untarnished 5 out of 5-star rating on the Azenco Facebook page. This commitment to customer satisfaction also drives us to refine our designs, making better products for a better experience for our customers. There are four interlinked elements that make it possible for Azenco to maintain such a high level of customer satisfaction: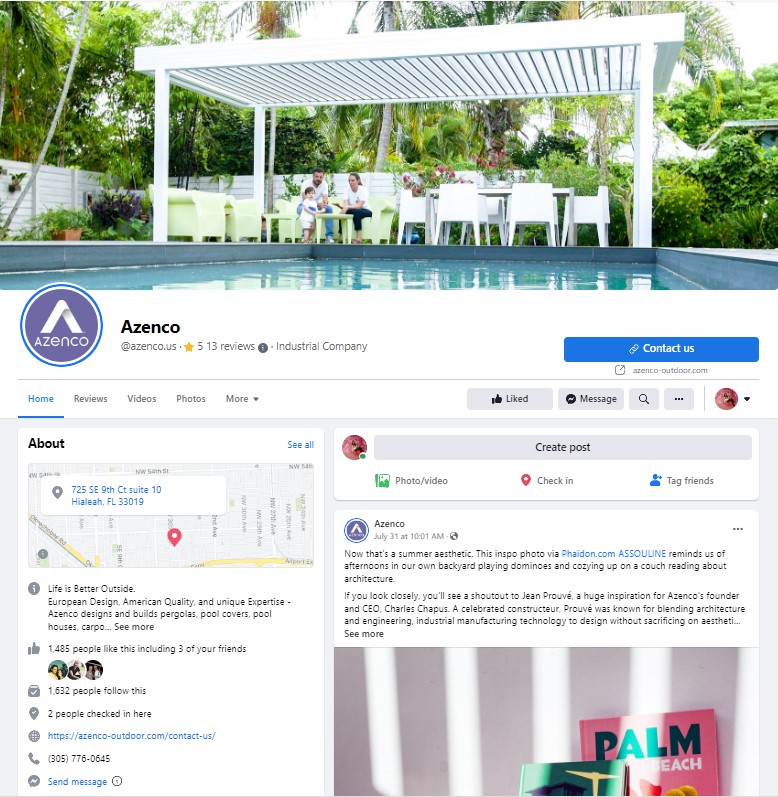 ---
Decades of Experience
Before forming Azenco, our founder Charles Chapus spent a decade designing and fabricating innovative pergolas, patio covers, and pool covers for the European market. Since establishing the Azenco Group in 2011, Charles and the growing team have continued to forge territory in outdoor living design. Now operating worldwide, Azenco has completed more than 25,000 pergola, carport, and pool cover projects for residential and commercial customers. The satisfaction of these customers has led Azenco to secure numerous accreditations, including the Better Business Bureau.
---
Our Dealers and Installation Experts
Azenco has expanded its expert dealer network to more than 100 dealers worldwide. We insist on working with the most skilled and qualified designers and installers. Our dealers must also share the value of complete customer satisfaction. We invest heavily in training our partners to install our products the Azenco way. This means each dealer attends multi-annual installation training, and our installation instructors go to project sites with them to oversee the construction of our pergolas, carports, and pool covers.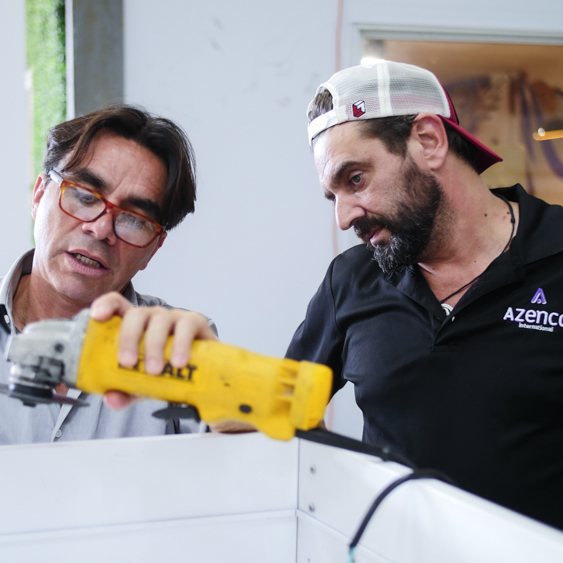 ---
Our Dedicated and Skilled Manufacturing Team
While our amazing network of dealers is designing uniquely customized pergolas, it is the daily dedication of our manufacturing team to ensure the highest quality products for our satisfied customers. It is this part of the family that sources the highest-quality aluminum for our projects, and man the precision manufacturing tools that sculpt raw material into seamless works of art. Each manufacturing team member is highly skilled in their own right, and here at Azenco, we vow to help them continue refining those skills. This is why our team sees such little turnover and why we are waiting to be accredited as a "Great Place to Work."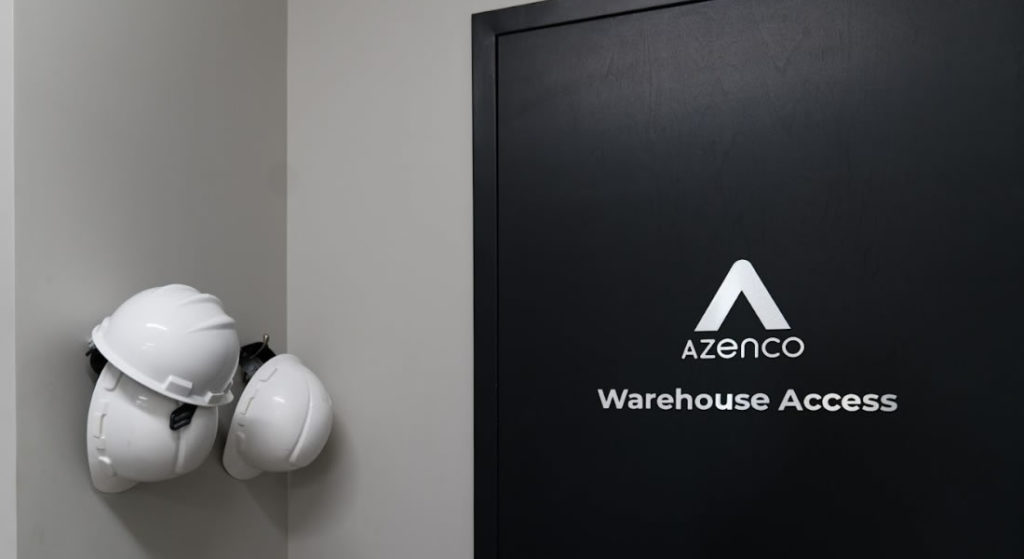 ---
Never-Ending Innovation
Excellent customer experience and industry accolades do not come out of thin air. The final driver of our amazing customer satisfaction ratings is our truly innovative outdoor living products. Azenco has developed a reputation for its "nothing is impossible" approach to outdoor design. When customers request pergola concepts that defy standard building practices, our team simply invents new ways to tackle challenges. This "can-do" approach has led Charles Chapus and the Azenco team to invent dozens of never-before-seen mounting brackets and entirely rethought-out pool enclosures. The team now holds more than 30 patents for these innovations. Our industry peers have also taken note of this innovative approach, and we have been recognized with numerous industry awards from the Hearth, Patio & Barbecue Association's VESTA Award, a Gold Medal in the 2020 Residential Products MVP Awards, and an Aurora Award for Best Commercial Project from the Florida Home Builders Association.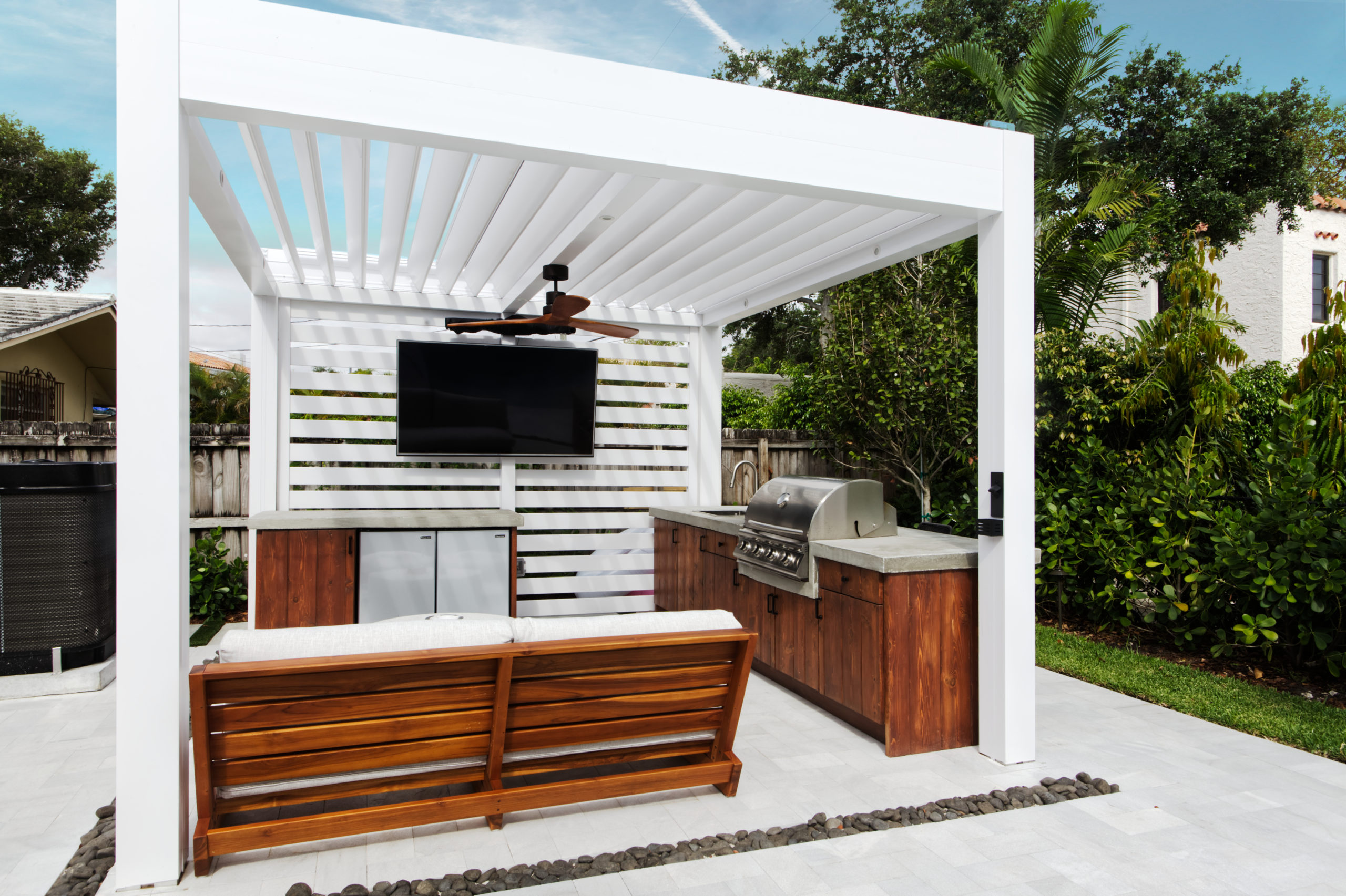 ---
Conclusion
There are innumerable factors that go into creating our best-in-market outdoor living projects. It is the
shared goal of maximizing customer satisfaction that truly unites the designers, installers, and
fabricators to create such satisfied customers. If you would like to see for yourself, reach out to us and
we will have one of our local expert dealers follow up to bring you into the Azenco family
---