The humid heat and daily rain showers of Florida lore are a gift and a curse for homeowners looking to enjoy their outdoor living space, especially if it receives direct sun all day. Creating a shaded outdoor oasis is the ideal solution to making this space more livable. The silver lining of the oft-oppressive Florida weather is it allows an array of tropical foliage to flourish. Blending the right plants with a modern pergola can not only make for a relaxation destination, but can bring some next-level décor to the backyard, patio or pool deck.
The landscaping that augments your Florida pergola space can be an exercise in artistic expression, but there are some limitations. The right plants can deliver a dash of floral color and improve the privacy of the outdoor space. The wrong plant selection can risk damage to the structure, especially motorized adjustable louvered roof pergolas. So, let's explore some key considerations and landscaping options that work well for pergolas in Florida.
---
Pergola Location Impacts Plant Selection
While a pergola is designed to block out the sun, when necessary, modern adjustable louvered roofs can actually control the amount of sun and shade your outdoor living space will receive. In most Florida locations, orienting the pergola so its louvers open to the south will maximize the amount of sun you can choose to allow in.
Once the louvered pergola's orientation is determined, you can start to evaluate the plants that best fit the amount of sun the space will see. Another key consideration is how much water each plant prefers. When the roof of the pergola is closed, it will ship water through its integrated drainage system. That runoff can be feed right down to the plantings or channeled away to prevent over watering of some plants.
---
Best Climbing Plants For A Florida Pergola
Climbing plants trained to an attached trellis can really help your pergola fit into the surrounding landscape. Confining the growing vines to the trellis will keep them from damaging your pergola, and reduce maintenance demands. While it requires some added time for pruning and training the climbing plants, the final look and feel will be worth the effort.
What climbing plants should you consider for your Florida pergola? Here are a few that are preferred:
Carolina Jessamine – Blooming from late winter through the early spring, the fragrant Carolina jessamine can grow up to 20 feet. Take advantage of that expansive vine by training it on lattice for a bountiful bunch of blooms.
Bougainvillea – A hardy and aromatic flower, the bougainvillea's small flower bunches are able to handle high-heat. Available in a massive array of colors they can be mixed-and-matched to complement your home and pergola color selections.
Coral Honeysuckle – Loved by hummingbirds, these red tubular clusters of flowers really pop against the disc-shaped leaves from which they spring. With its thin vine structure, coral honeysuckle is easily trained and enjoys the full sun.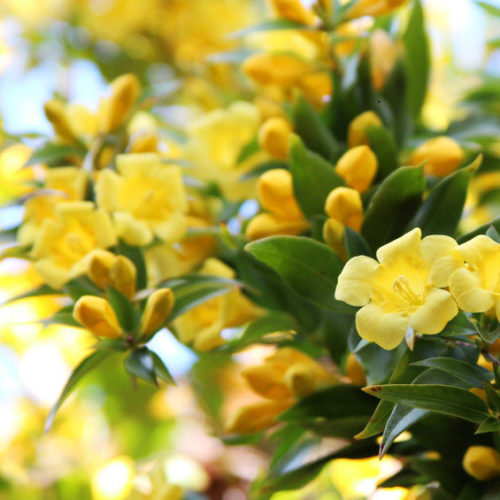 ---
Ground Plants
Flowering shrubs around the base of a residential pergola can create some privacy or simply accent the vertical-growing vines. Striking the right balance of privacy and open sight-lines throughout the outdoor space means choosing plants that max out at about three or four feet tall. Florida has a bountiful array of native plants that are ideal for this purpose, including:
Muhly Grass – This ornamental grass grows to about three feet tall with fluffy pink, purple or white flowers on top. A row of muhly grass can create an ethereal cloud along a border of your pergola.
Coontie – Also known as Florida arrowroot, the coontie is an evergreen ground cover with feathery leaves. It is salt-tolerant making it great for coastal zones, and it supports an endangered butterfly that could find its way to your outdoor living space to hatch.
Yucca – With wide-blade, sharp grassy leaves, the yucca can provide a great delineation between the pergola space and surrounding backyard. Sprouting bright white clusters of flowers in the summer and fall, there are several species native to Florida including Spanish bayonet and Adam's needle varieties. Even better, if you decide to replace the plant, the roots can be cooked and eaten!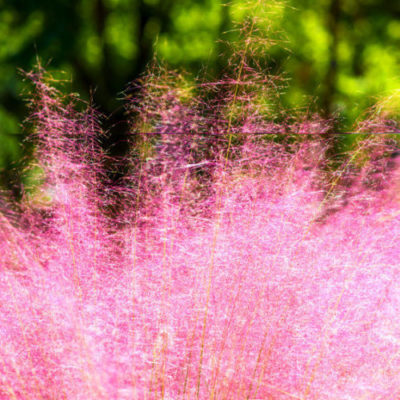 ---
Florida 2021 Trendy Garden Stars
With everyone spending so much time entertaining at home as of late, gardening has become one of the go-to passions for homeowners. If you want to make sure your pergola landscaping will be on-trend for increased Instagram love, here are some of the hottest Florida-approved beauties that are setting the gardening world aflame in 2021 according to Gardening Etc.
Monochrome Gardens – Selecting a single color to unit all the plantings around your pergola can make for a contrasting background for your entertaining, and your social media photos. The experts suggest an all-white color scheme, that lets your other décor selections pop.
Colorful Container Gardens – Planting climbing vines and ground plants in colorful pots and containers is a great way to bring some vegetation to your pergola on a deck or patio. Look to combine different container materials and colors to accent the colors of your outdoor space.
Home-Grown Vegetables – Another byproduct of pandemic living saw homeowners planting more vegetable gardens, but not just everyday staples. What set the web on fire were odd and unique veggies like ruffled cabbages, unusual herbs and flowering beans. Something like the yucca mentioned above can bring excitement to your pergola, dinner presentations and your Instagram feed.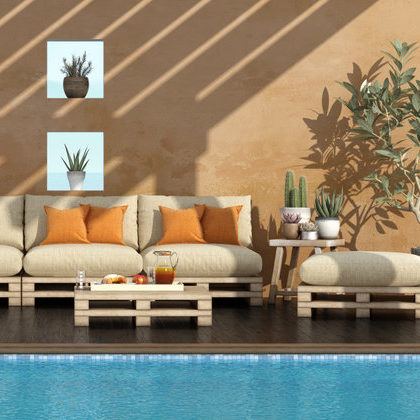 ---
The perfect outdoor space doesn't have to be difficult. With Azenco aluminum pergolas, you'll unlock the design The Azenco aluminum pergolas are made with an innovative design that allows homeowners across Florida landscapes to bring more vegetation into their backyards.