You have decided to buy a pergola for your yard. It is going to be magnificent, the go-to place for parties, dinners, and intimate conversations with your favorite people. But before we proceed with its construction, it's essential to understand the scope and magnitude of the project and get the right pergola height.
A pergola is just like an arbor, but with a partially open top, breaking up the sunlight and shade filtering underneath it. When setting up a pergola in your home, make sure it blends effortlessly with the surroundings. A vital factor to consider here is the height of your pergola.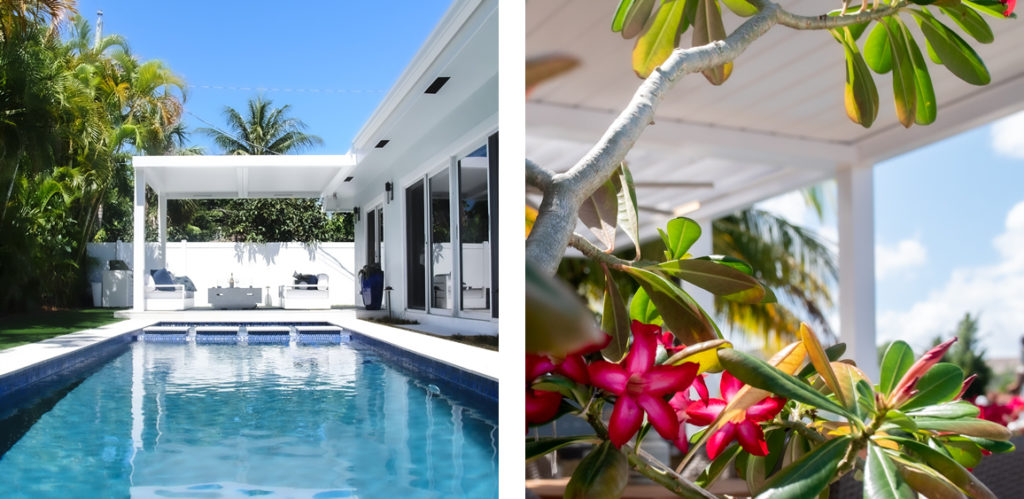 How Tall Is A Standard Pergola?
The standard pergola height is 8 to 12 feet. But that doesn't always have to be the case. For example, if you want an 8-foot head clearance, the beams will take it up to 9 feet at least, and then the rafters will total 10-feet easy.
All in all, it is vital to get the pergola height right because if it's too high, it won't be able to offer optimal protection from the sun or rain. But if it's too low, you might compromise air ventilation and brightness within the structure.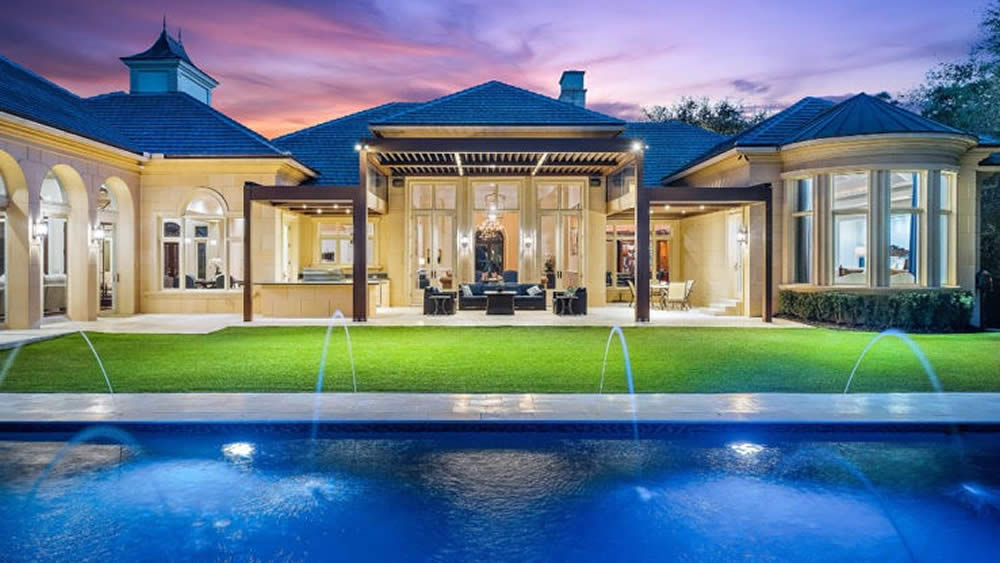 Factors To Consider When Selecting The Right Pergola Height
The roofline and architecture of your home determine the proper dimensions of the pergola. Also, think about sightlines and any neighborhood agreements that you may be subjected to. So, check with the local Homeowner's Association to know how much creative liberty you can take with this project. If you plan a fireplace chimney, it will also affect the clearance of your pergola. Don't forget to think through if you are better off with concrete footings or need anchors to mount. For the former, account for an additional 2 to 3 feet to your posts; this is especially important if you live where the ground freezes over in the winters.
| | |
| --- | --- |
| 8′ – Minimum height | Recommended for small structures, preferably attached to the house. A lower ceiling feels right-sized for intimate gatherings. |
| 10′ – Standard height | Suits most situations and allows ceiling fans or lighting accessories (for tall people). |
| 12′ – High height | A larger roof is more in scale with a larger structure. |
| | |
Pergola post heights (from ground to underside of the rafters/cross beams)
Alignment With The Surrounding Architecture:
Ensure that your pergola's height aligns with your existing landscape and architecture. For example, suppose you're planning to place your pergola attached to the house. In that case, the roofline and window dimensions will determine your pergola's size since you wouldn't want the beams of the pergola blocking your view from the window.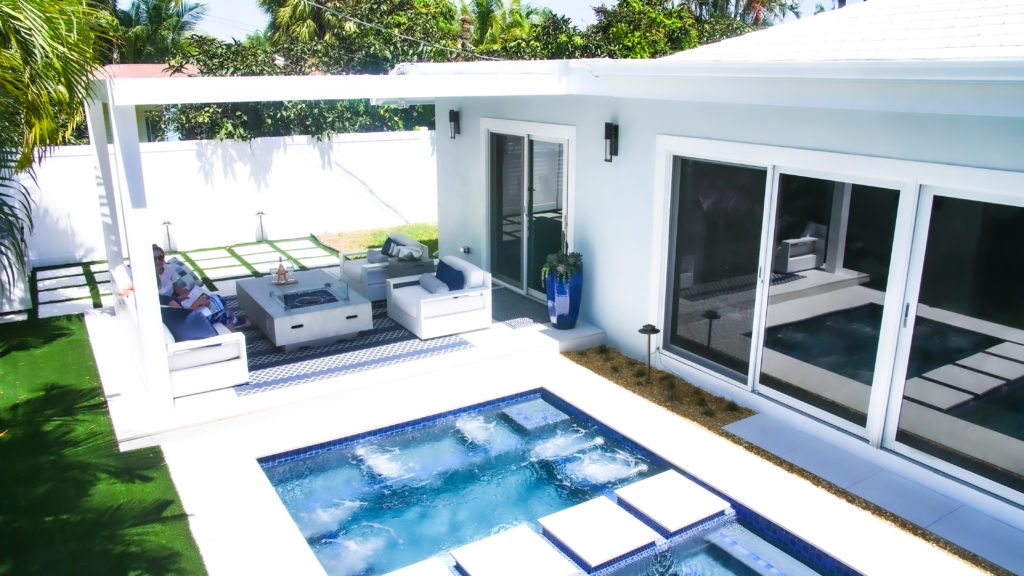 The Space inside Your Pergola:
How you plan to use it will also determine the average pergola height. For example, if you want a pergola that's big enough for two people and floor space for two chairs and a table, it doesn't need to be bigger than a cozy 10′ x 10.'
On the contrary, if you want a pergola at the poolside, opt for slightly larger sizes that can cover your entire deck. Popular sizes include 16′ x 20′, 16′ x 16′, and 20′ x 20′. Your pergola can also be as wide as you want, as long as its beams are strong enough to support the roof.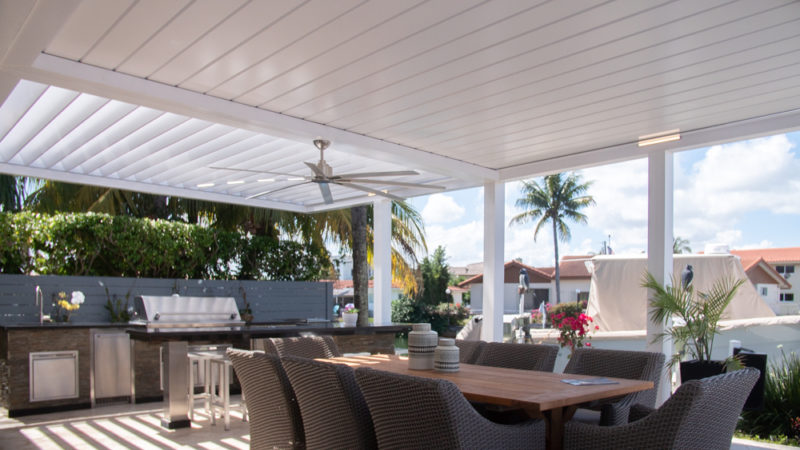 Additions in Your Pergola:
Ideally, the minimum height of the pergola should not be lower than 7′. This provides enough room for a person to stand up comfortably. While a lower ceiling would be preferable for small pergolas and intimate gatherings, a larger pergola usually demands a higher roof and ceiling post. Especially if you decide to have a modern pergola with an aluminum structure, proper lighting, and chandeliers inside, you will want to have a higher ceiling roof to make room for these additions. Additionally, a lower roof will not allow proper air ventilation and will compromise the brightness.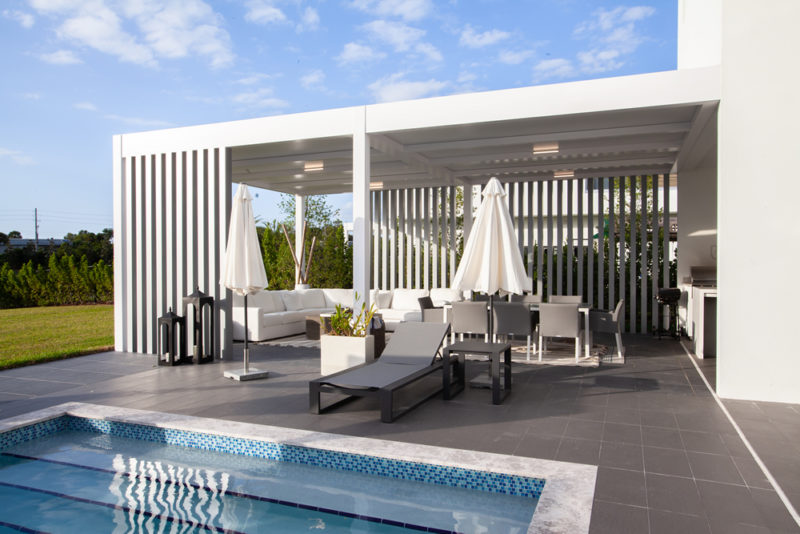 The best way to ensure an optimal elevation when pergola height planning is to partner with an experienced contractor and pergola manufacturer. Choose someone with the necessary experience and expertise in installing these structures in your area, and you'll have a structure that'll last and look good for ages.
---