The Pantone Color Institute recently announced its selection of Very Peri as its 2022 Color of the Year. Very Peri is also the color you see in our company logo, and throughout this website. Its unique combination of blues and violet-red undertones is said to encourage inventiveness and creativity. So, it's no coincidence that it is the color we chose to help convey our work to the world.

---
What Does Very Peri Evoke?
According to the Pantone Color Institute color gurus, Very Peri evokes carefree confidence and animates our creative spirit. The color helps convey the changing landscape of our lives as we seek to rewrite the possibilities of the future and rekindle our gratitude for some of the qualities we had pushed aside amid the hustle of life.
---
Why is Very Peri the Pantone Color of the Year?
Pantone's selection of Very Peri was a direct result of the trying times we've all been living through during this past year. The pandemic has been a transformative event for all aspects of life. It has led many of us to reexamine our values and what we prioritize in life. This transformation has had immense impacts on the outdoor living space. Many of Azenco's residential customers have cited the pandemic as one of the reasons they chose to add dynamic and stylish pergolas to their outdoor living spaces, and commercial customers have seen those same customer motivations translate to restaurant design.
Reimagining the possibility to allow our customers a path to tranquility has long been at the center of our outlook on outdoor design.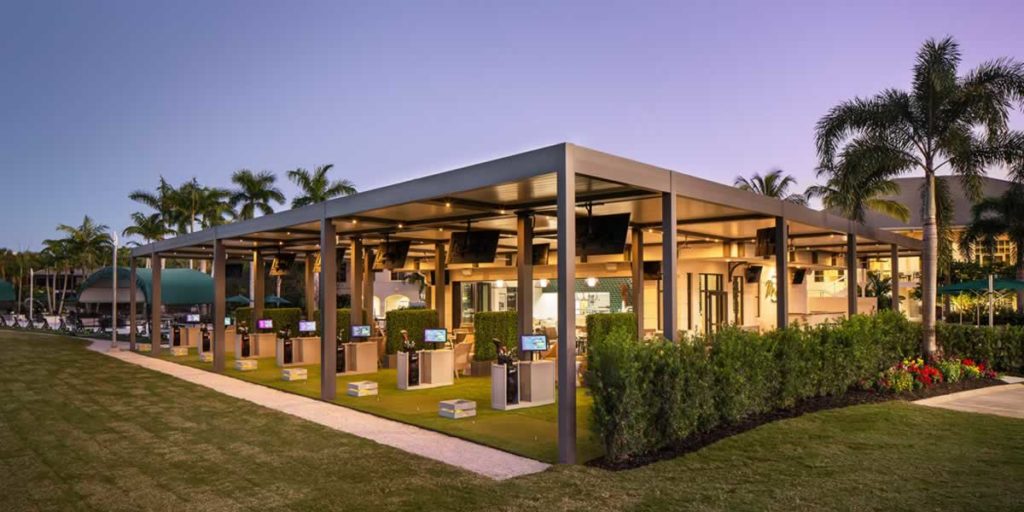 ---
Why Does Very Peri Fit Azenco?
As mentioned earlier, our company branding features Very Peri quite prominently. The "Zen" of Very Peri fits our core DNA. Creativity and reimagining the possible are essential to our continued reinvention of residential and commercial outdoor living structures. When outside-the-box projects require new solutions, we adapt to the customer's creative vision and we simply invent needed solutions. To fulfill that mission, our founder, Charles Chapus, has patented 30 new designs for our products as we continue to reimagine the possible. From the clean lines of our pergolas to the warm and inviting color schemes that we create, every Azenco design delivers the elegance and innovation that enables our customers to enjoy their renewed love of outdoor living.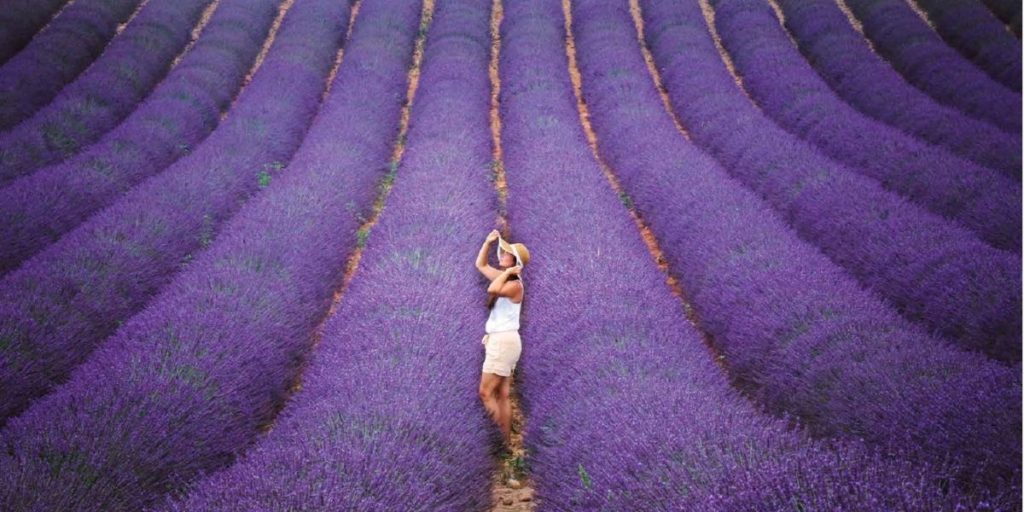 ---
Azenco and Very Peri Year: A Moment of Zen
Our core mission is to help customers improve their enjoyment of their outdoor living spaces. This sentiment is actually carried throughout our entire brand. From the pure white background of our company logo that connotes wellbeing and perfection, to the Very Peri Azenco "A" that highlights our calming strength and creative nature, we attempt to put our core values out front.
Many of our core brand values are also wrapped up into Pantone's description of Very Peri. Like the emotional connotations of Very Peri, we aim to deliver tranquility to our customers, our dealers, and our planet. Some of the core values of our brand that are oh so Very Peri are:
INSPIRATION – We aim to learn from past experience to ensure our customers can find the sought tranquility in their outdoor lifestyle
ELEGANT – Everything from the way we do business to the products we create reflect a seamless dedication to style
CARING – We aim to create paths for our customers to let go of life's stresses, to enjoy the moment, and to share with others
CREATIVE – Our customers can rest assured that we value reliability, and will always go beyond the traditional or mainstream ideas in our industry
INNOVATIVE – We always create new products and options and constantly improve our range of products to meet the customers changing lifestyles
GENUINE – We value transparency, so customers and dealers alike know that our products will be of the highest quality and will live up to what we've promised
TECHNICAL – From the high precision tools and machinery we employ in our factories to the intuitive consumer-facing technology embedded in our pergolas, we rely on our technical expertise to deliver for our customers.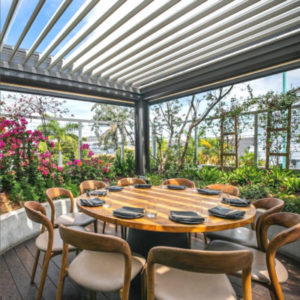 ---
Conclusion
As the Pantone 2022 Color of the Year, Very Peri really does encapsulate the outlook for this year, but it also encapsulates Azenco's view on business, product design and customer relations. If you are looking to bring outdoor living back into your life this year, we encourage you to contact us to learn how we can make your outdoor living space a truly tranquil destination. Whether you envision a clean white pergola rising above your pool deck, or an avant-garde museum-like covered patio, the creative and committed team here at Azenco is ready to transport you.
---