The owner of the charming family home wanted to cover the old pool deck converted into an outdoor patio to add a dried and shaded area outside the home. This newly covered deck should be resistant, functional, and large enough to accommodate friends or family gatherings without a pole blocking the splendid river view.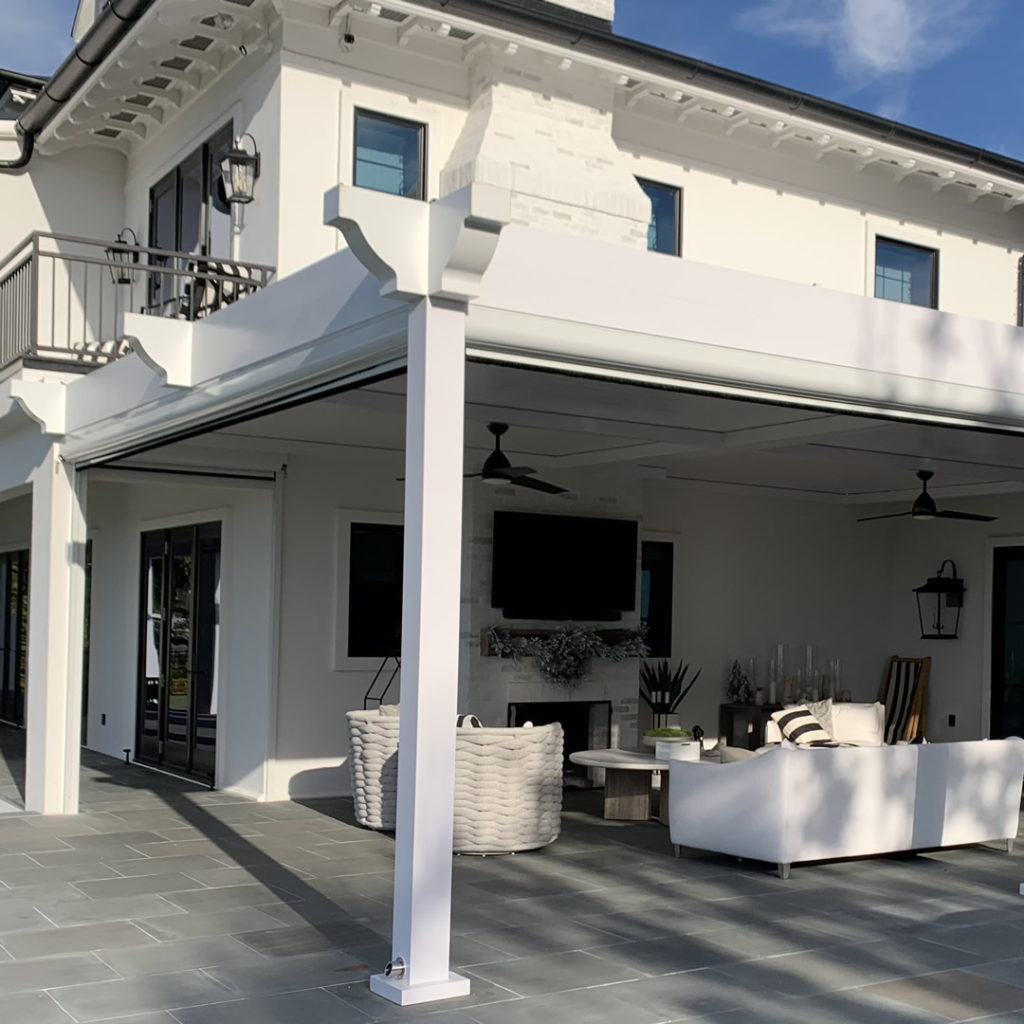 ---
Product Choice
Product: Pergola
Model: R-BLADE (Motorized louvered roof)
Type: Wall-mounted
Size: 311″x251″
Options: screens + corbel ends + fan
beam
Color: White
Creation and Design: White Aluminum with Azenco Experts
Benefits: Stunning open view to the river
Azenco could guarantee a resistant aluminum structure (23″ span) without a support pole in the middle for a clear view of the river.
Additionally, the customer loved the R-Blade pergola automated louvered roof system that allows better climate management with natural ventilation thanks to a high-quality sensor system: rain sensor for automatic closing and wind sensor for automatic opening in case of strong wind.
See also :
Pergola versus other patio covers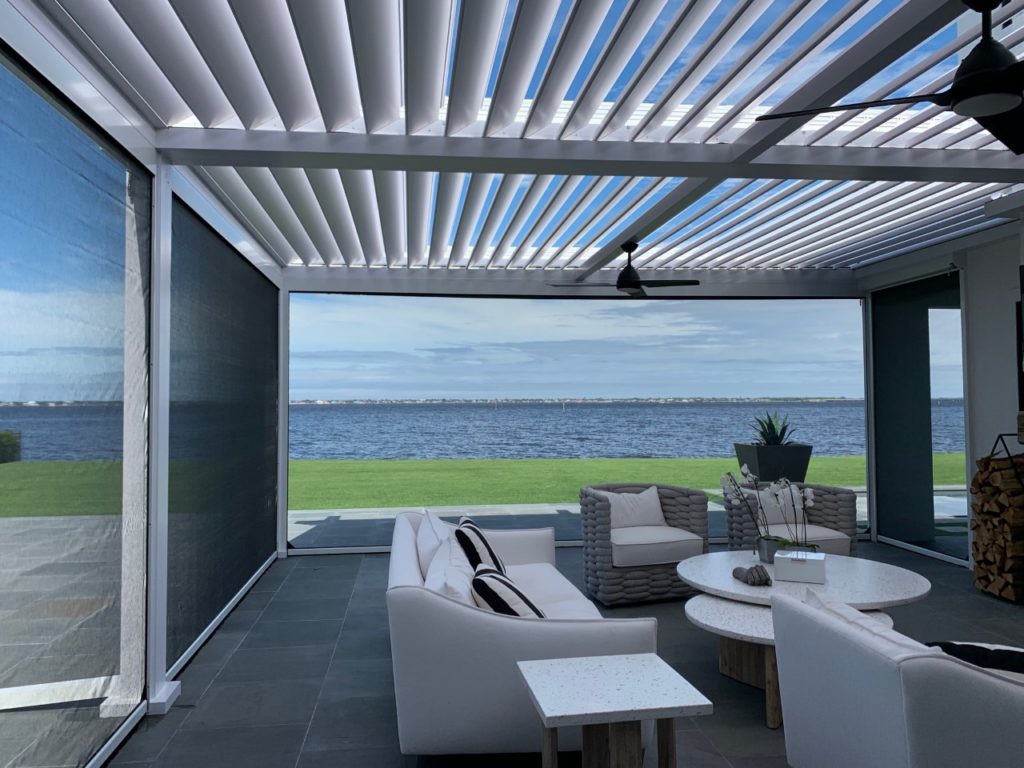 Turn around and Construction Site
Manufacturing: Custom-manufactured outdoor structure and louvers by Azenco. Delivery 4 weeks.
Mounting on site: 1 1/2 days by White Aluminum