Azenco is excited to announce that our team has been awarded a coveted 2023 IIDA/HD Expo Product Design Award for our K-Bana modular cabana design. Now in its 26th year, the esteemed competition recognizes product designs from several categories. The jury of industry leading design professionals selected the best products from each category based on aesthetics, cost and value, design innovation, environmental responsibility, need, technical advancements, and usage. The K-Bana was elevated in the "Casegoods and Freestanding Furniture — Individual" category.
The Azenco K-Bana is a modern aluminum cabana featuring a unique modular design that allows outdoor designers to mix-and-match varying size cabana segments (ranging from 8×8, to 10×10, to 12×12 square feet) to create any footprint imaginable. It can then be customized with manual louvered roof or solid insulated fixed panel roof sections. Numerous wall designs can be incorporated including static louvered walls, or sliding louvered wall panels. The K-Bana features a hidden internal drainage system, and a ready-to-customize aluminum floor system.
Most attractive for contractors, the K-Bana technically qualifies as "outdoor furniture" under most building codes, so it can often be erected without the need for permitting. With the K-Bana, outdoor designers can create a small and cozy escape on the beach sand, or an expansive rooftop shade space that delivers the high-end look demanded by today's haute hospitality clients.
The K-Bana has previously been recognized with multiple industry awards including a Vesta Award from Hearth & Home Magazine, and a MVP (Most Valuable Product) Award from Residential Products Magazine. This May, the Azenco team was present to collect the 2023 IIDA Product Design Award during the recent 2023 HD Expo + Conference. Hosted by the IIDA, a commercial design association with global reach, the annual HD Expo draws the most innovative hospitality industry designers to showcase their products, projects and advancements. Azenco is honored to rise to the top of such an esteemed awards competition.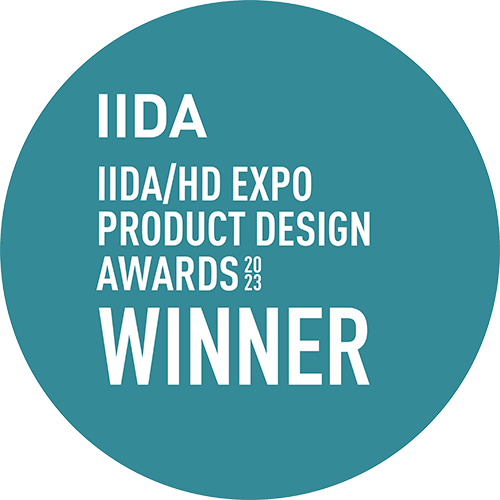 "Compelling and captivating products serve as tangible evidence of how innovative design can bring a positive transformation to our everyday lives," said IIDA Executive Vice President and CEO, Cheryl S. Durst, Hon. FIIDA. "Year after year, the design community and esteemed jurors are left awe-inspired by the remarkable advancements and strides from visionary designers who are continually enhancing the quality of life and workspaces in ways that were once unimaginable."
If you are a hospitality property owner or general manager, and are looking to add a luxury pool cabana to your pool deck, please contact us today and we will have one of our expert commercial pergola contractors follow up to start your consultation.