Collier County, FL Weather
This part of Florida also experiences warmer temperatures throughout the year, even in winters, making it a perfect place to enjoy the outdoor lifestyle.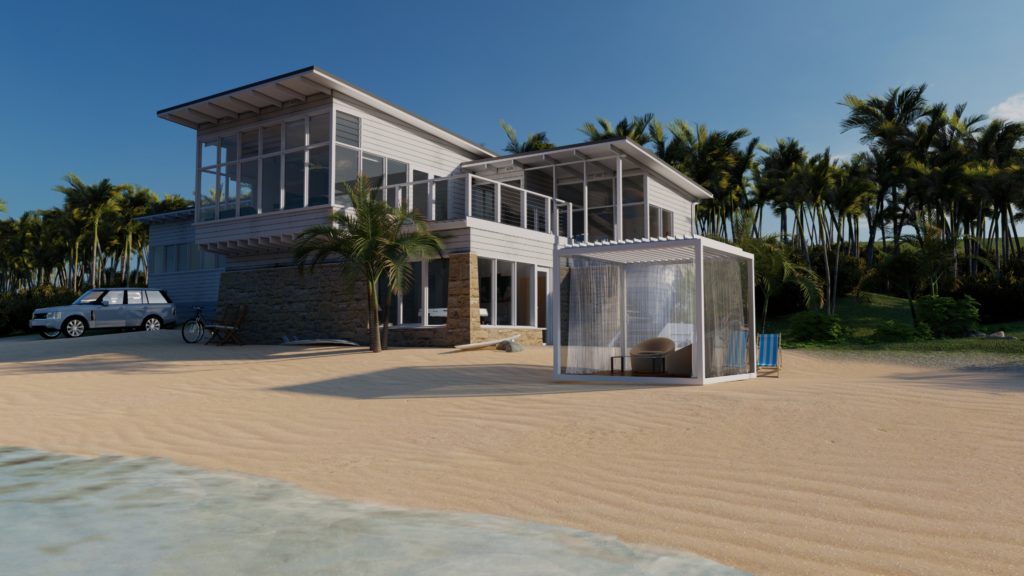 When living in Naples, FL you are drawn to the beauty of swaying palm trees, cool breezes, and white sandy beaches on the Gulf of Mexico. Improve your outdoor space with a pergola to enjoy it all year long.
Pergolas in Naples, FL area
On average, winters in Naples are short and mild, with temperatures rarely dipping below 44 degrees. When the warmer temperatures hit the high 80s it is peak time to enjoy beaches, restaurants and outdoor gatherings to soak up the Florida lifestyle.
Homes in Naples, FL, are designed for outdoor living to take advantage of the gorgeous sunny weather in spring and summer. Elegantly built for any backyard party or outdoor gathering, our contemporary pergolas can allow you to sunbathe amid the cool breeze from a lounge chair. For nights when temperature drops, snuggle up next to an outdoor fireplace in a K-Bana, which is our unique freestanding pergola with sliding louvered panel walls.
Genuine Naples, FL lifetsyle with Azenco's pergolas
You can also incorporate a covered modern porch design to create a comfortable outdoor sitting area. We build customized designs in different sizes and segments, using the latest Azenco technologies to create a flexible outdoor space. Our R-Shade insulated roof pergola is an excellent choice if you want to sit outside while staying protected from the sun and rain below the insulated panels. The R-Shade is waterproof and can also be equipped with solar panels to be more energy-efficient.
A true Naples, FL, or a Marco Island, FL lifestyle incorporates all of these things and an aesthetic view to complement the experience. Contact Azenco today and explore the different pergola ideas and ways you can enhance your outdoor lifestyle.