Fully cover or uncover your pool
With stunning curves, a unique nested design and a solar powered motor, NEO can cover — or uncover — one section of your pool at a time if you wish. It's strong enough to protect your pool from weather and debris, despite being stylish and lightweight.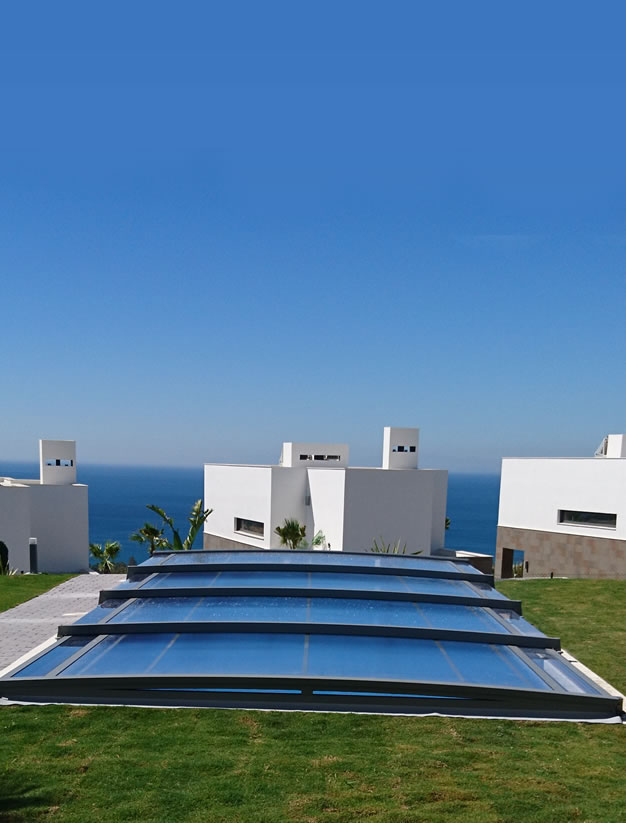 Telescopic
The system allows you to uncover your pool as you wish, either module by module or entirely. It can be handled easily and by just one person.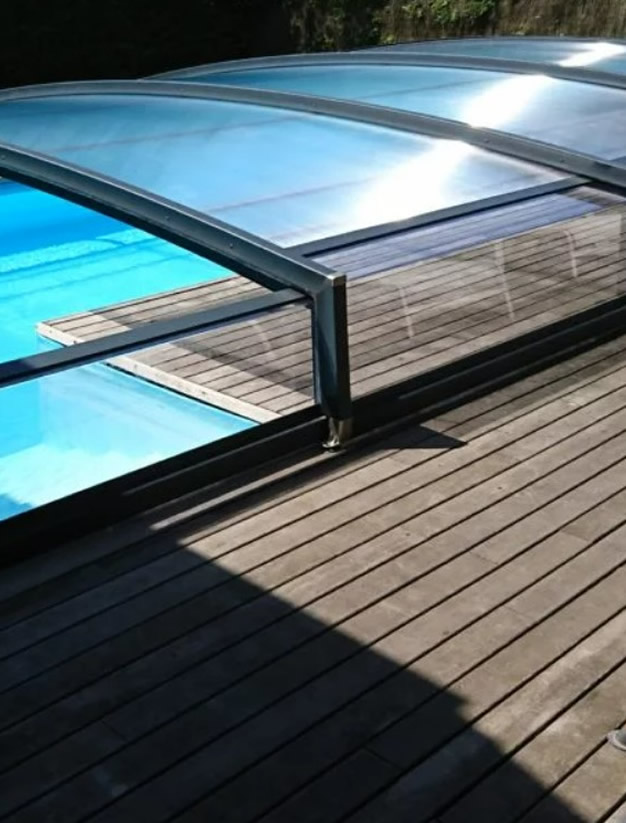 High quality
Made of thick aluminum thermocoated and alveolar anti-UV polycarbonate for the roof and transparent polycarbonate on the sides.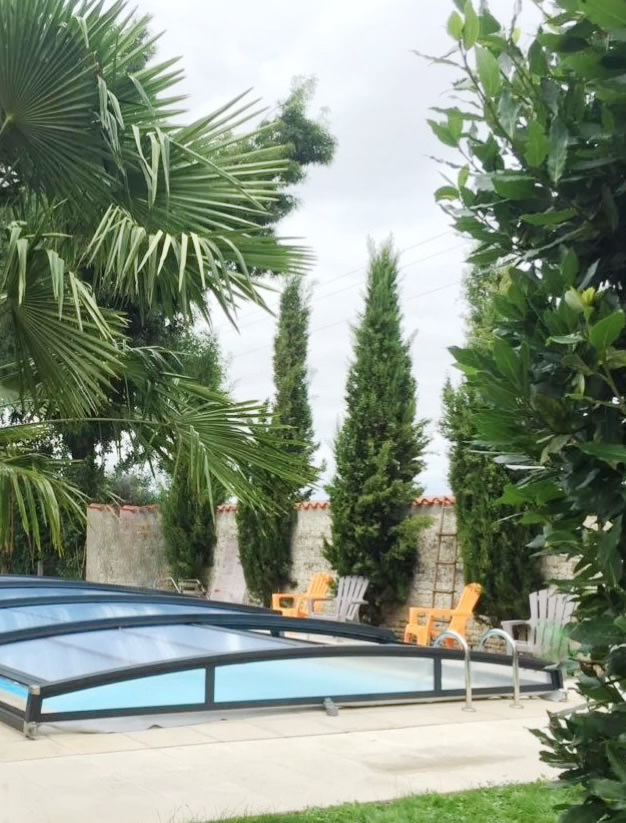 Flawless design 
Integrated ventilation canal limits and evacuates the condensation. Sealing between the panels and the plates ensures excellent water tightness.
When you're ready to step outside, we will be with you every step of the way –
from dreaming up your new space together to standing by you with an industry-leading warranty and service program.