High and Mid-high pool Enclosure
Fully-fledged swimming area to enjoy your pool year round
The 2-faced mid-high pool enclosure consists of nested panels of different widths that fit into each other.
You can thus discover your swimming pool according to your desires, either module by module, or in totality.
Slightly curved, the high pool enclosures are very elegant and integrate itself perfectly into the environment.
The polycarbonate roof gives a nice lightness.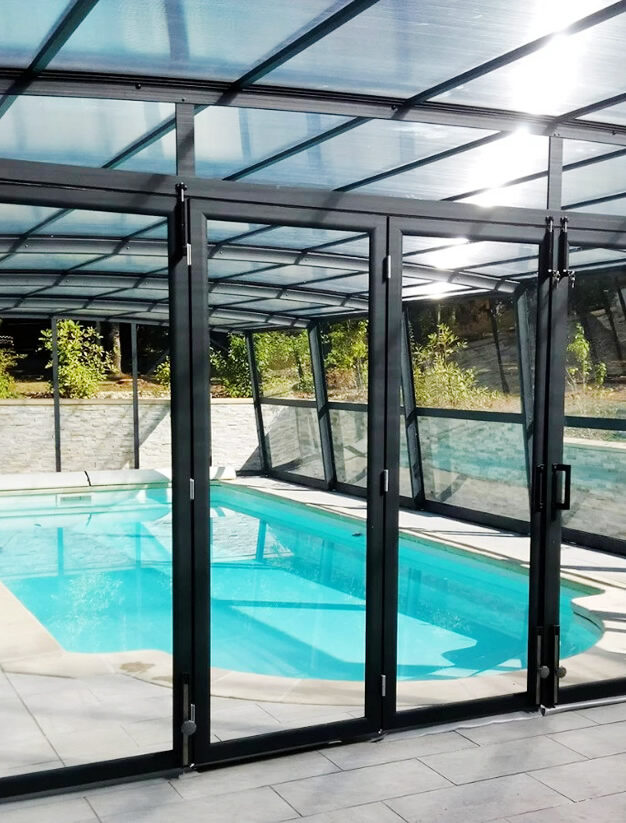 Outdoor and indoor pool area
The ideal cover solution to make your outdoor pool area becomes an indoor pool while remaining open to the outside.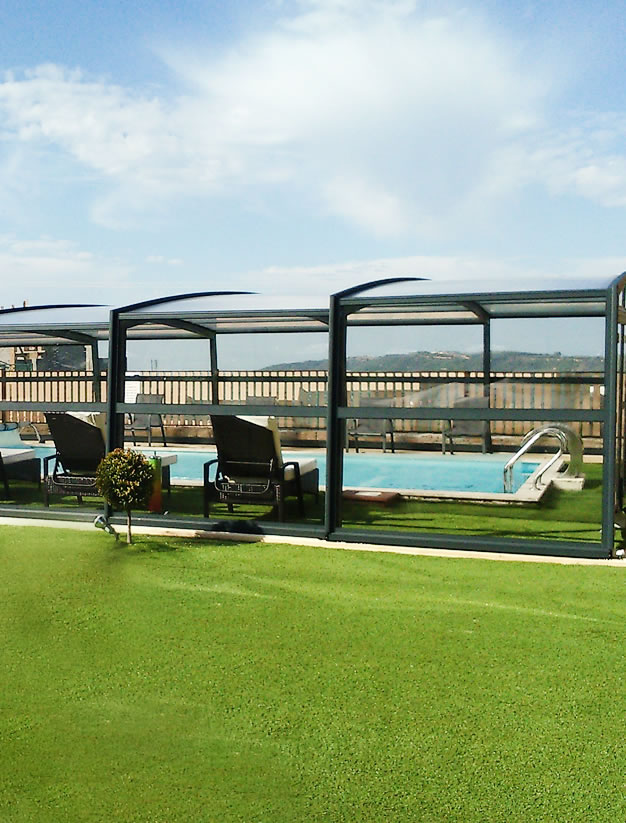 Mid-high R-Design
It protects your pool all year long thanks to its modular panels. Equipped with a curved polycarbonate roof and safety glass facades.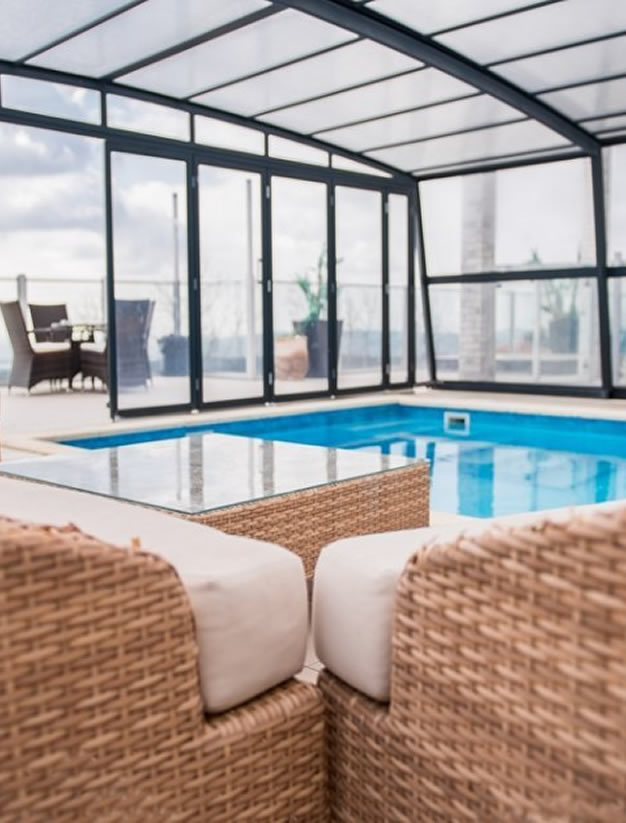 High R-Design
Offers spacious volumes and new living space to your home you can arrange it as you wish (shower area, relaxation area, garden garden furniture …).
When you're ready to step outside, we will be with you every step of the way –
from dreaming up your new space together to standing by you with an industry-leading warranty and service program.