Tampa Bay is a part of the Gulf Coast and has a sub-tropical climate. Because of its proximity to the bay, the area is vulnerable to hurricanes and strong wind surges.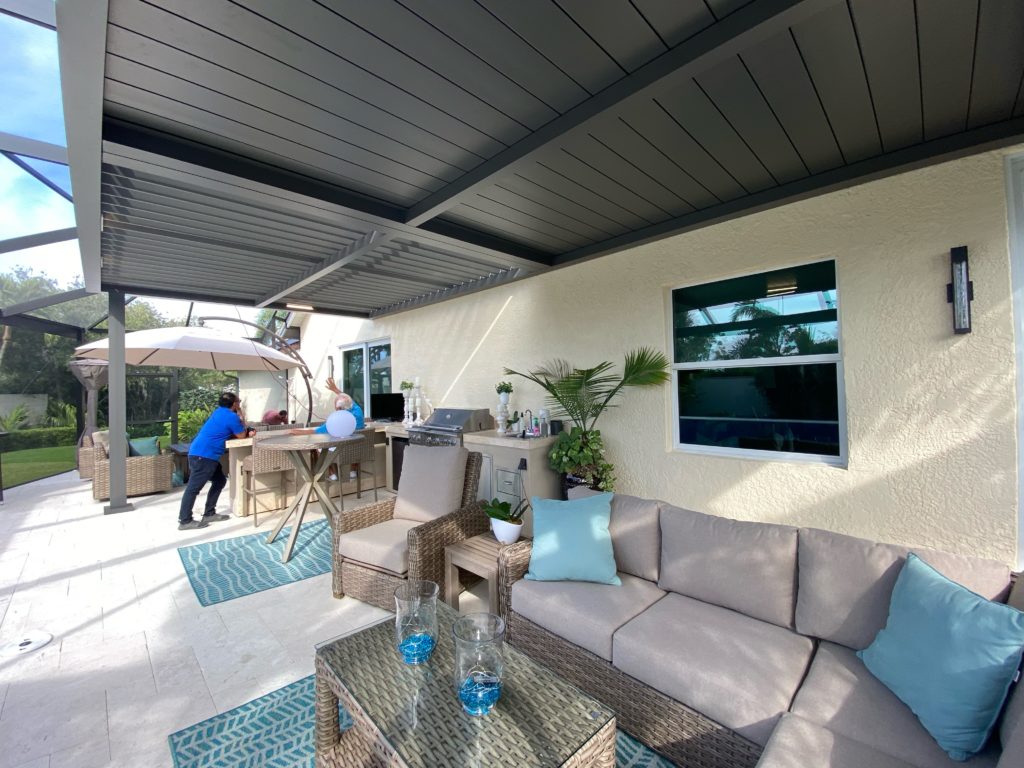 Enjoy your backyard all year long with a covered patio to keep you safe from the unpredictable Tampa Bay rains and heavy sun.
Install a pergola in Tampa Bay, FL
A louvered roof pergola is perfect for enjoying an outdoor space where you host parties with your family and friends. It will protect you from any strong wind surges while also offering adequate shade from the heat of the sun. If you prefer the patio lifestyle, living in the suburbs of Riverview, FL, would be ideal for you.
If you have a huge deck outside, you can install a pergola hardtop to provide you with a shady space. Our pergolas are available in different styles and colors. You can even order a custom-built terrace shelter pergola like the R-Blade climate-controlling pergola or the K-Bana cabana with sliding louvered panels. The K-Bana also comes with flexible options such as an adjustable louvered roof system that protects the space from rain, sun, and heavy winds.
Azenco's pergolas are made for Tampa Bay, FL weather
The Bay area is pleasant and calm, and many young professionals and residents hold regular tea parties and gatherings on their patio. Every year as the weather begins to warm up, people invite friends and family over to their backyard parties.
To build your outdoor space into a natural extension of your house, Azenco can create custom outdoor structures adapted to your unique lifestyle, including pergolas, cabanas, patio covers, and much more.
Contact us with your queries about pergolas so we can design one that's perfect for your home.