Leslie Chapus, VP of sales for AZENCO INTERNATIONAL, and Jason Herring, CEO of SYZYGY Global, Inc., one of the leading installers of outdoor living structures in Florida, explain why the demand for outdoor pergolas ramp up quickly throughout 2020 to Retail and Restaurant Facilities Business a France Media Inc. magazine.
As restaurateurs continue to look for added square footage to drive their revenues, installers are hard at work to meet the demand.
Read the full article: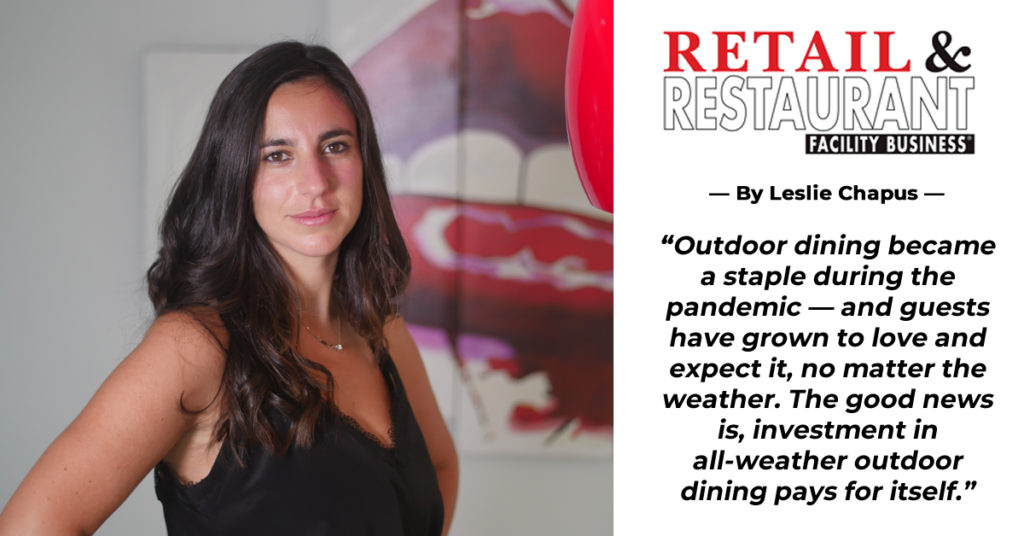 ---
For more information on Azenco's outdoor cover solutions, download our free brochure​.