Above the ground slatted pool cover
The perfect solution to safeguard your pool while reducing clutter around the pool.
Installed above ground at one end of the pool, the AZENCO above ground slatted cover V-Slide is easy to operate as it opens and closes electronically by the turn of a key, at your convenience and with very little effort. Anodised aluminum shaft roller positioned at one end of the pool. 80 or 150 Nm driving motor fitted inside the shaft.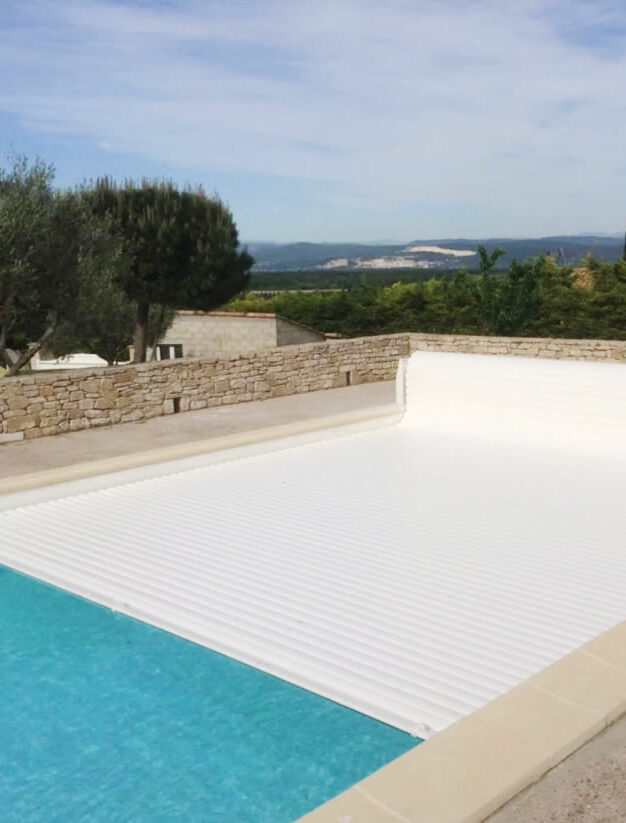 Easy to operate
Made of opaque, watertight, adjustable PVC or polycarbonate slats that float on the surface of the water as well as a motorized shaft.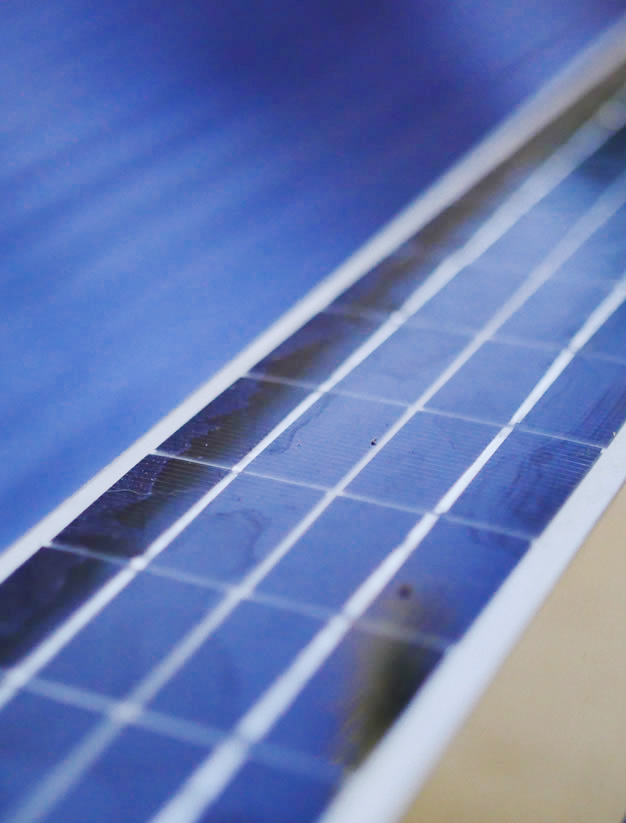 Integrated end carrier regulator
+ 3 power supply options:
electric, solar, and battery-operated with charger.
Leaf net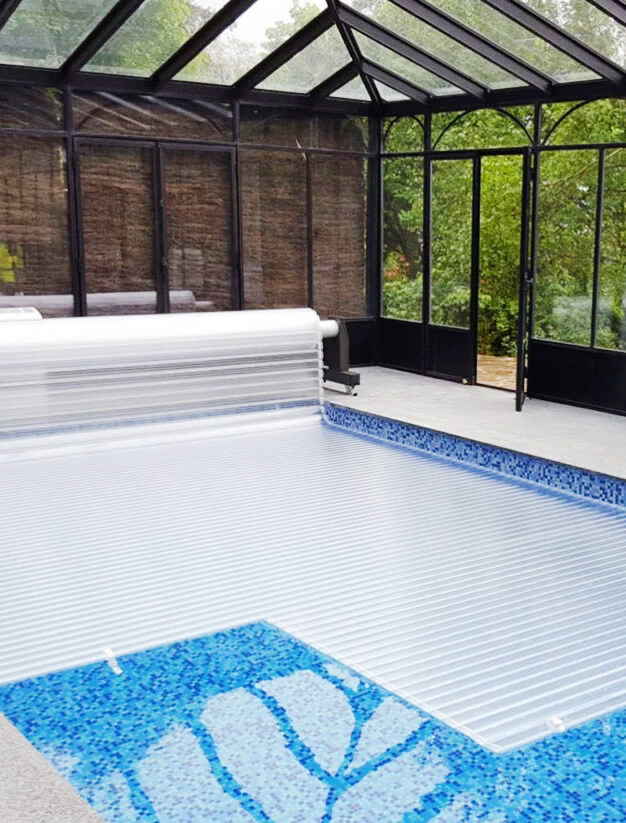 Suitable for most pools
2 finishes: shaped/square (for rounded shapes)
Cladding: wooden slats/beige PVC slats/white PVC slats
When you're ready to step outside, we will be with you every step of the way –
from dreaming up your new space together to standing by you with an industry-leading warranty and service program.